When my friend and colleague Kiran asked me if I would be a part of her wedding and take some candid photographs I was overjoyed. This was my first Sikh wedding and I knew it was going to be an incredible wedding to capture. We decided to meet up for some engagement photos. This was the first time I met Jas who is incredibly photo shy, but the dynamic of their relationship really shines through in this photograph.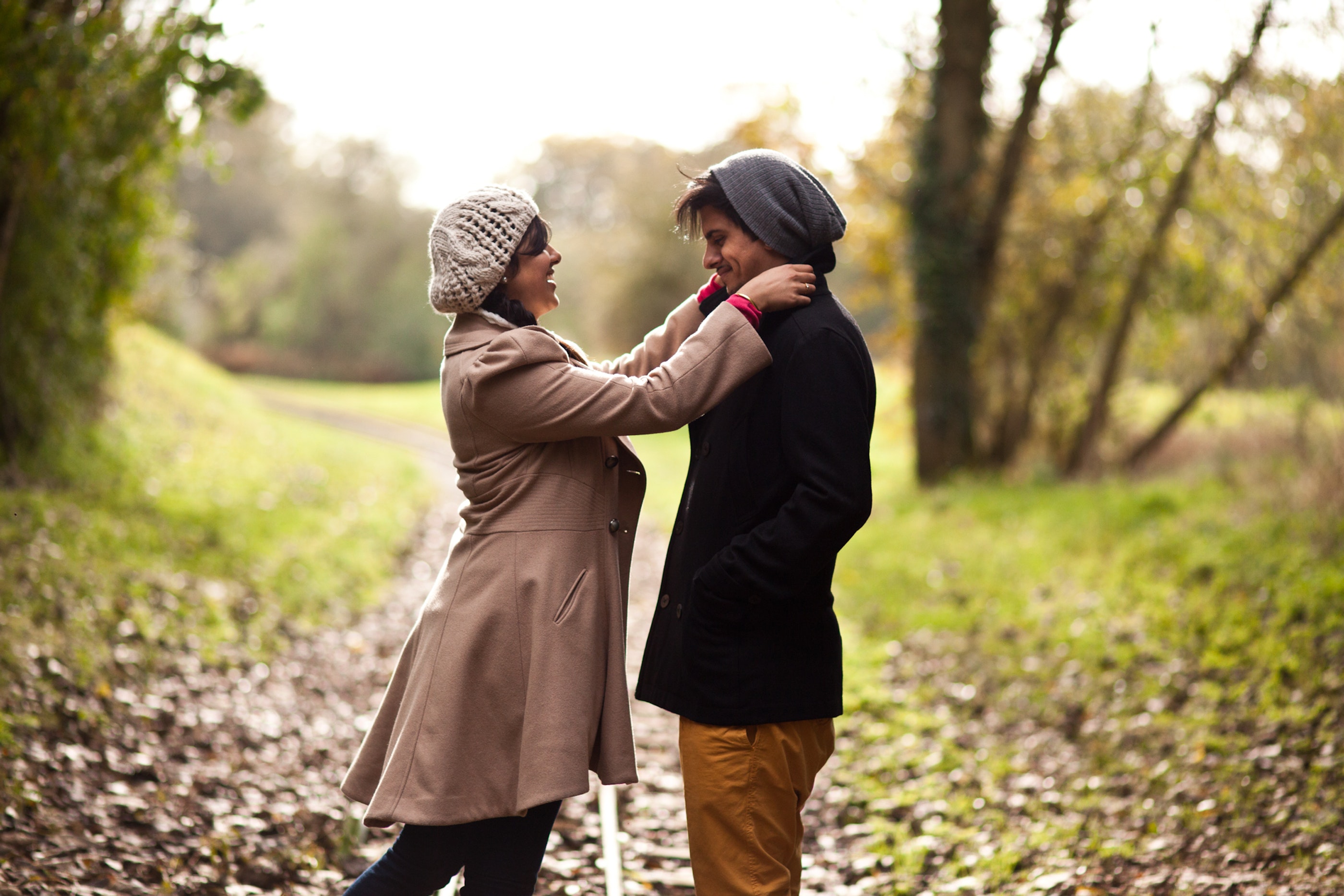 Mehndi
All of the girls got together for Kiran's Mehndi and spent the afternoon getting to know each other. Kiran spent hours getting an elaborate bridal Mehndi on her hands and feet by her talented friend Shabana. Everyone else had some delicate pieces on their hands, wrists and feet. Then we all had some incredible vegetarian Indian food and took some photos outside.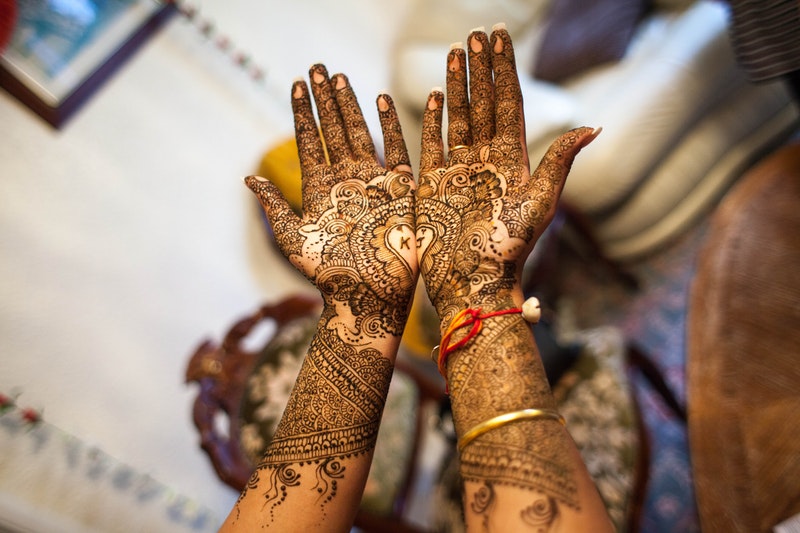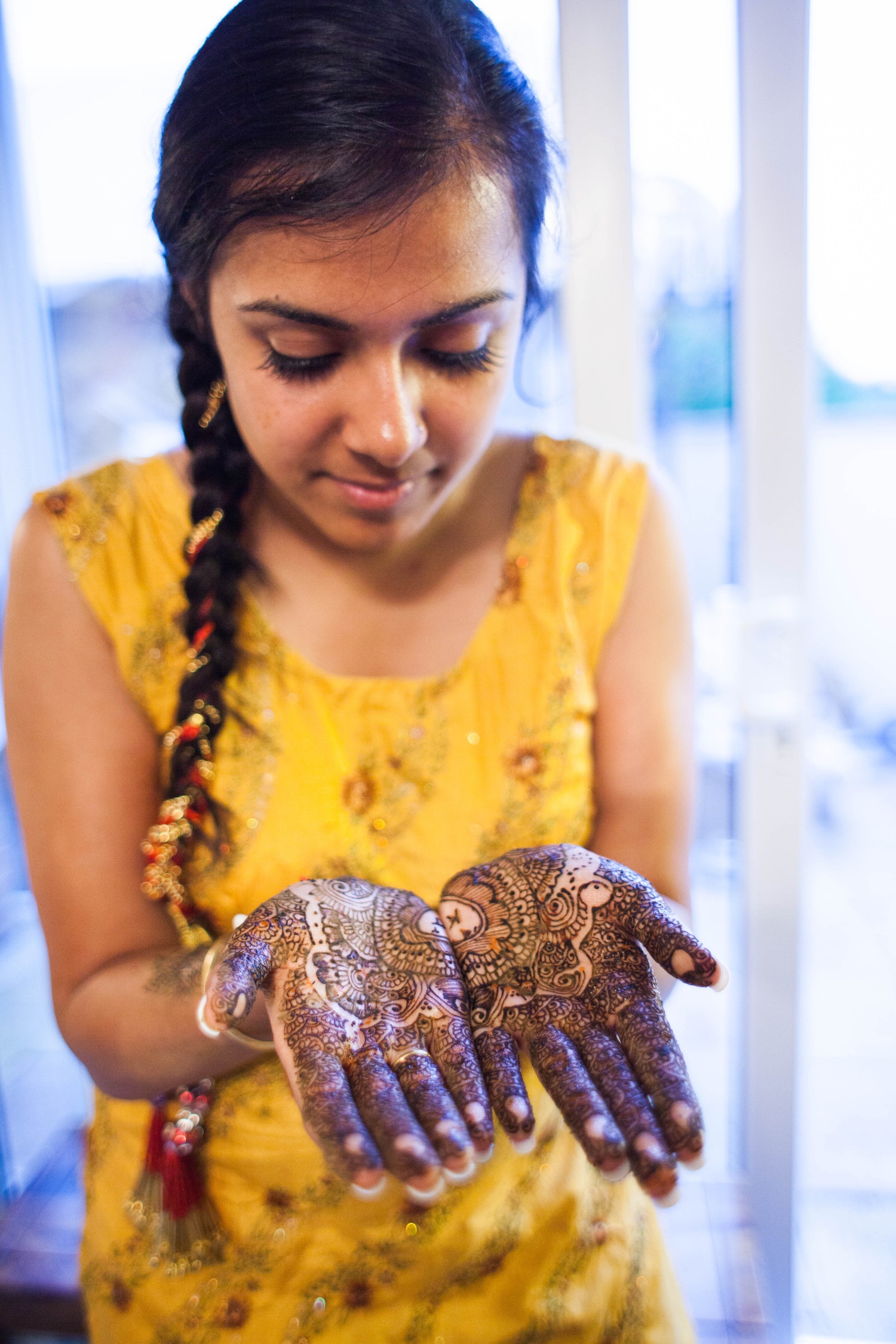 Mayian
The next day was the day of the 'pre-wedding' ceremonies. As a guest of Kiran's I attended with her family and friends, whilst Jas held a similar ceremony for his family and friends nearby. By this point they have not seen each other for a few days but are surrounded by lots of people they love.
Something I was not aware of until the day was that there are several rites that take place. First was Batna—Kiran was sat on a Patri, whilst women held a red cloth above and family members rub turmeric paste into Kiran's face and arms. I was told that it will make her glow on her wedding day.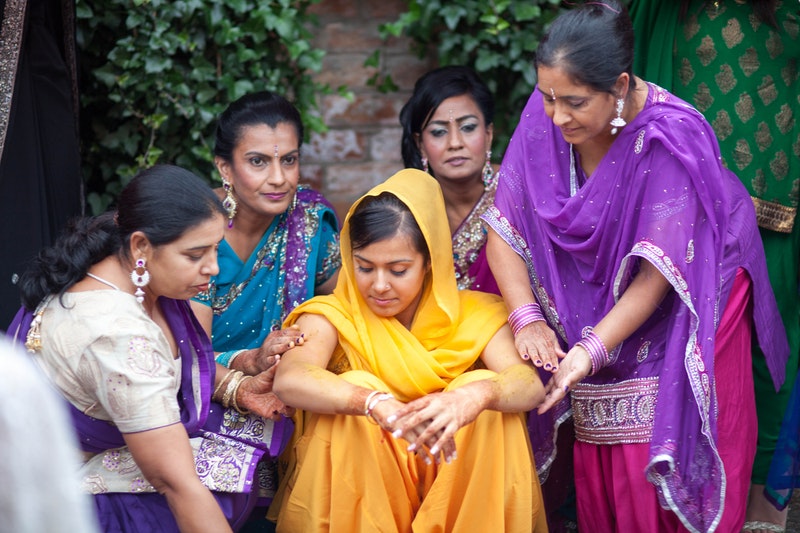 After that Kiran is given gifts and her Uncle places a set of Choora (bangles) on her wrist which she will wear for 40 days after the ceremony. Then after some more delicious food the party gets started. The women gather at the back and bring the party to the dance floor with music and instruments. From then on everyone is on their feet dancing for the rest of their night, celebrating Kiran's last evening before she is married into Jaspreet's family.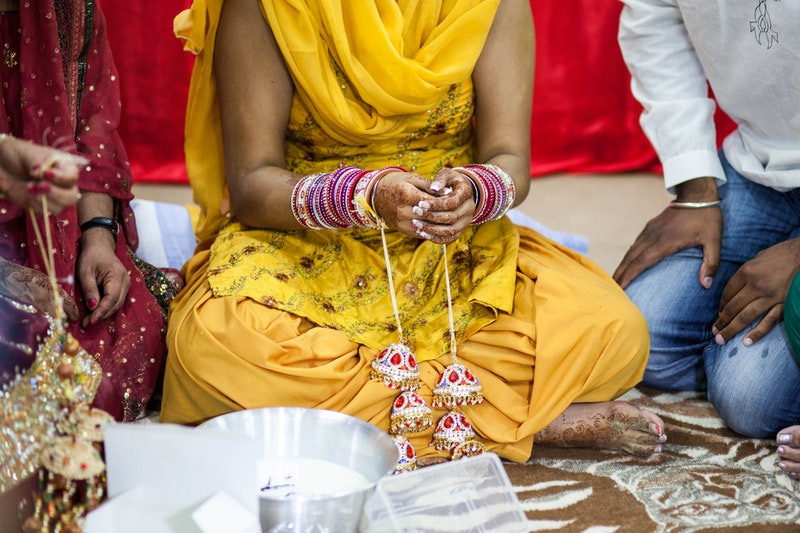 5am the next day
Up bright and early, despite the late night partying the night before, I want to capture Kiran getting her bridal hair and makeup done. As an unmarried Sikh, I had never seen her in makeup before and she really doesn't need any to make her beautiful. But seeing her that morning, dressed in this incredible traditional clothing and jewellery was breathtaking. Quite an emotional way to start a day at 5am.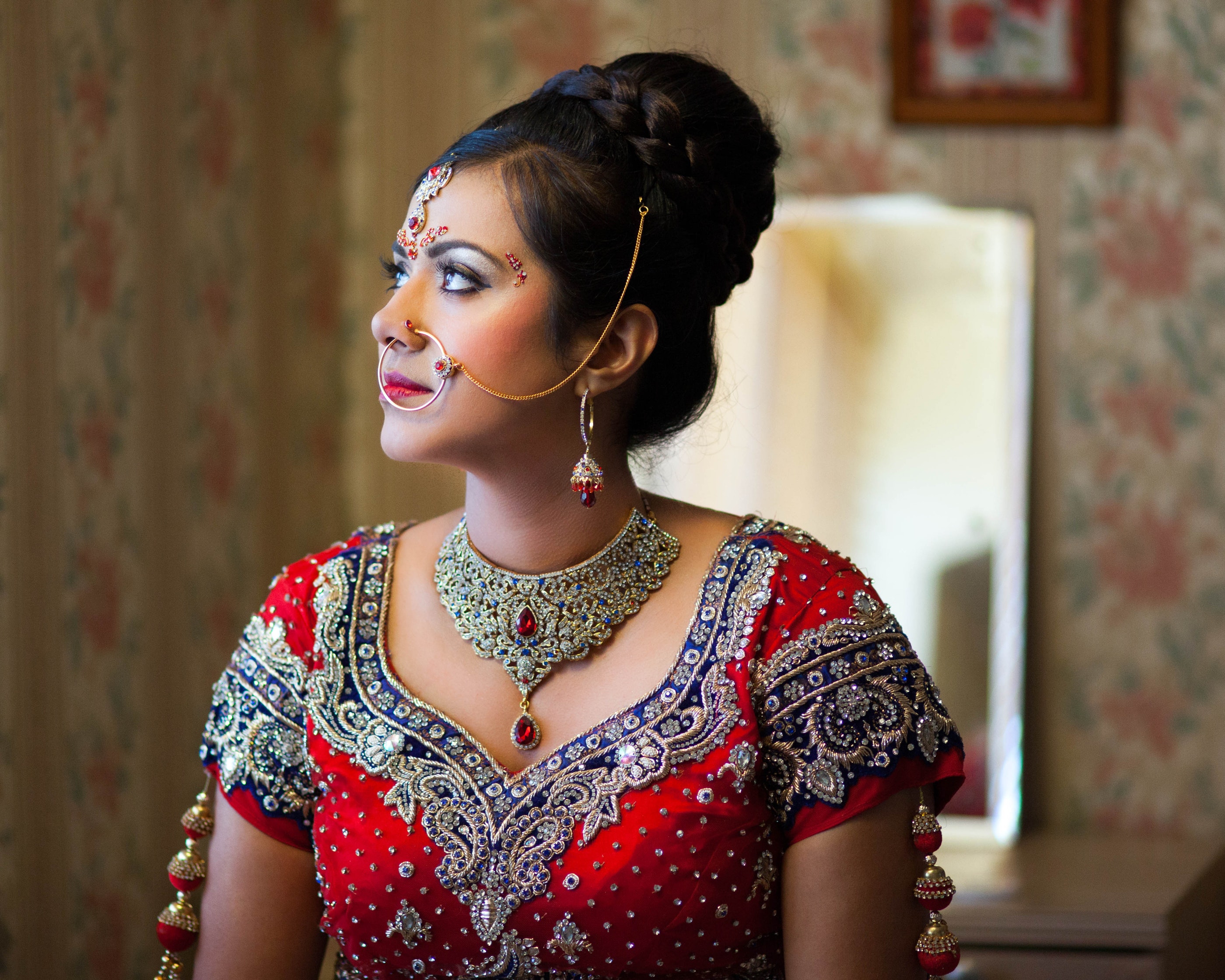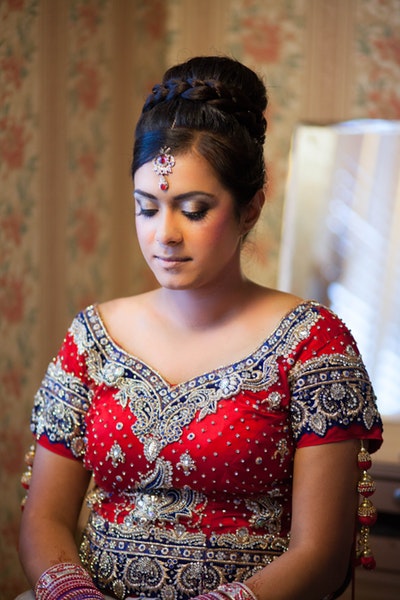 Fashionably late
Apparently it's custom to be late to a Sikh wedding. Even though I knew this was good advice I got to the Gurdwara early enough to capture people arriving and waiting outside. This was the first time I had seen Jaspreet so far and again, I was in awe of his clothing.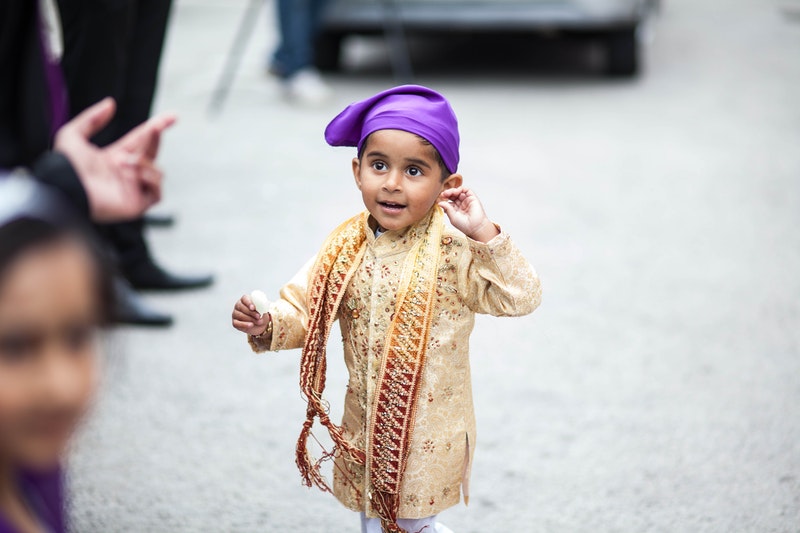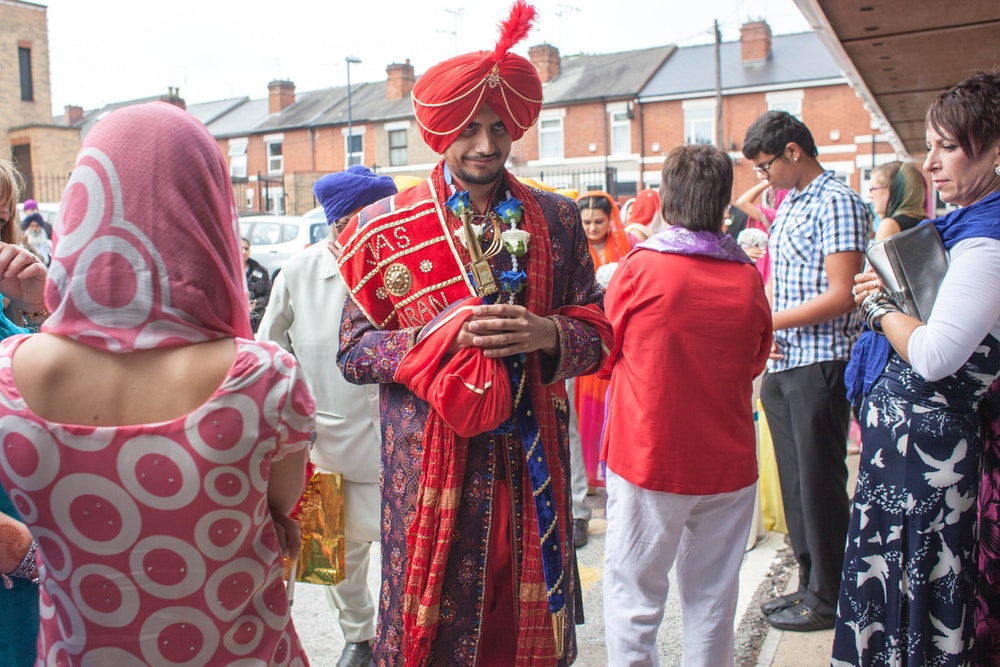 Anand Karaj
The time for the ceremony came, and I knew I had to keep my head covered and remove my shoes when I entered the Gurdwara.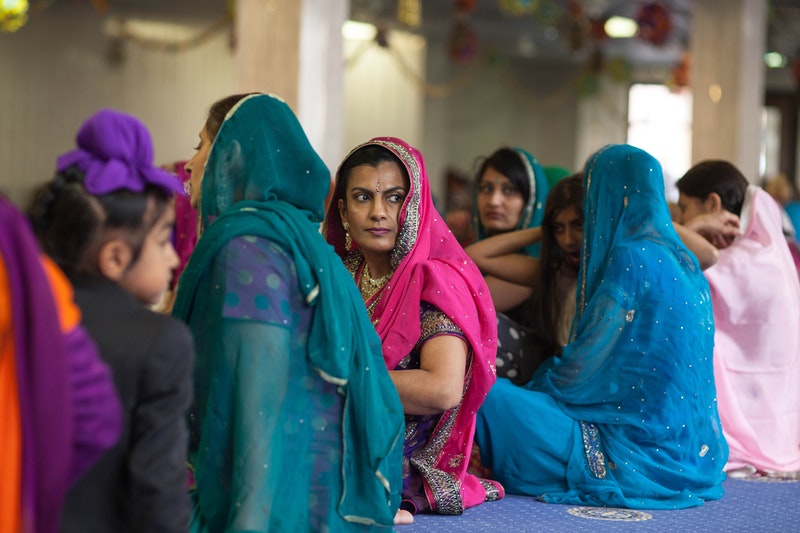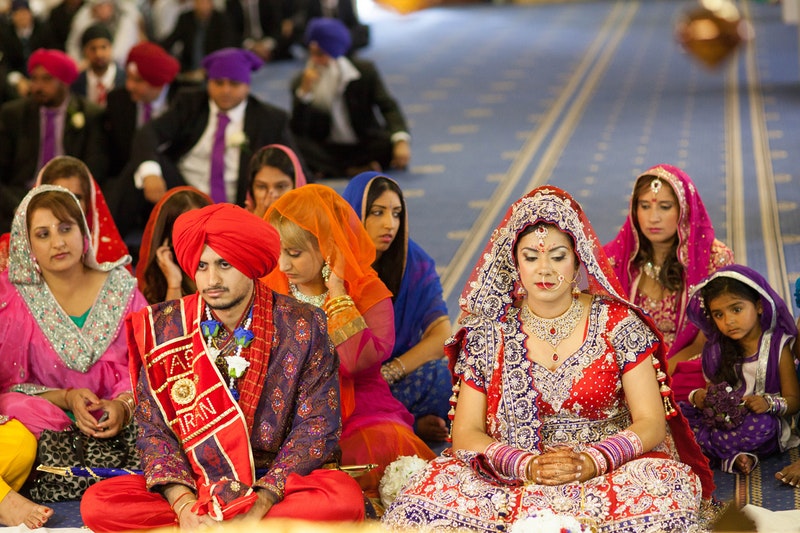 Reception
Because one party is not enough, and why should it be, there was a reception after the ceremony. Yet more incredible food. The couple exchange rings and cut a cake and then there is lots more dancing and celebrating with both families.