November 6, 2017
Going Nomad
I never thought I would be the type of person to cram my whole life into a small cabin bag and hit the road, but here I am, doing just that.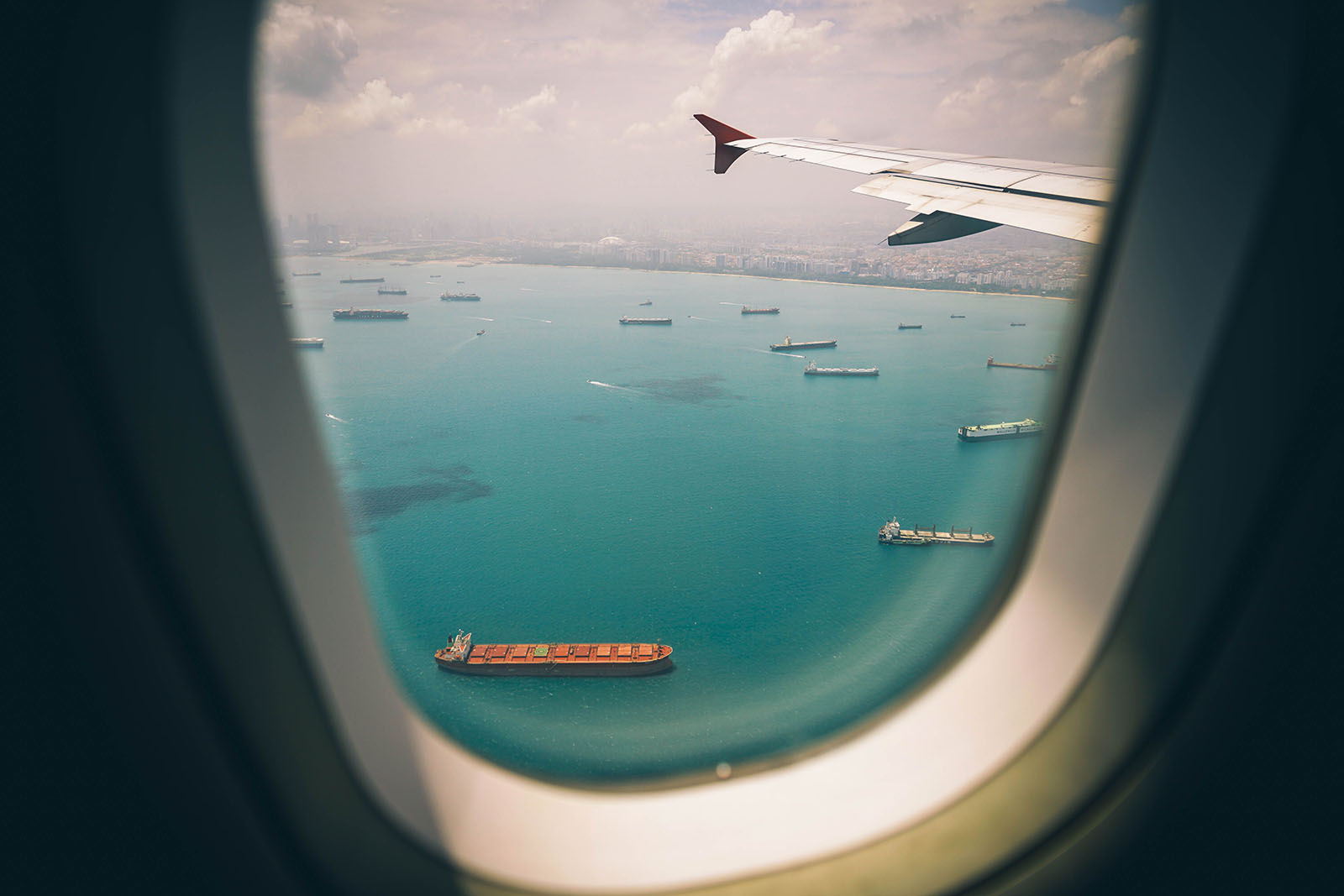 I never thought I would be the type of person to cram my whole life into a small cabin bag and hit the road, but here I am, doing just that.
I wanted to travel more, but was never tempted by the backpacking and hostel lifestyle. I guess I was worried about feeling lost or uncomfortable without a home base and any creature comforts. I also didn't want to take extended time out of work or change career paths. Taking short breaks suited me just fine for years, and I am fortunate enough to have seen quite a bit of Europe in the past decade.
But, after spending a good 6 years building the foundations of my career in the UK, I felt stifled and ready for something new. The 9-5 wasn't the worst thing in the world, I gained some great experiences and met some awesome friends. But it was fairly limiting. Having to be in a specific building, relying on those precious annual leave days which really were not enough to do any serious travel, and commuting by car started to get in the way of both my travel ideals and my career progression.
So I made some very considered efforts to get the right experience to apply for a dream remote job. Fast forward to October 2016, I found that job, and several months later I sold pretty much everything I own in favour of travelling and a nomadic lifestyle.
Was it scary? Not really. In fact the whole process, though stressful, was extremely liberating. Getting rid of all the stuff I had accumulated over the years was eye opening, and packing a well-thought-out suitcase that can cover 2-3 seasons around the globe was quite fun. Living with less stuff is far easier than I ever imagined.
Is it perfect? No of course not, there are always difficulties with any lifestyle you choose. But so far, for me at least, this is proving to be the right decision.
I will probably write something more thoughtful about finding a remote job and travel another time, but for now I am simply going to share some photos and experiences of my first couple of months being "professionally homeless".
Budapest
My first step into life with no home was a pretty good one. I went to Budapest to meet up with 30 of my friends and colleagues from Jungle Scout. We stayed there for 10 days, working, playing and exploring the city.
This was in part why I wasn't nervous to leave the UK, because I knew my first step into the world would be greeted by tons of smiling faces ready to have a good time. Plus, it was only a short Ryanair flight away from my local airport.
Apart from the raging hangover I had the day after I arrived (whoops), Budapest was great. Definitely a city I would be interested in living in for a longer duration next time I am travelling through Europe.
We did walking tours, thermal baths, photo walks, chilled out by the Danube at sundown, ate a lot of falafel and we worked during the week from a huge conference room in our hotel.
Our last get-together was in Mexico, which was awesome. But it was nice to enjoy some time in the continent I am most familiar with. All in, it was a very easy way to step into life with no home, and perhaps at this point, the reality had not sunk in yet.
---
Vancouver
The next step on my journey was to Vancouver. I've wanted to go to Canada for so long, and I've heard such good things about this city. Plus, many of my colleagues live here too, so again it was a very subtle way to ease into my new life, with lots of familiar faces around me.
What makes it even more fun from this point is that I'm not flying solo, I was greeted at the airport with smiles and snacks by John. A new life begins!
I spent a month in Vancouver and it flew by so quickly, I was sad to leave. In this time, I worked like crazy, hung out with friends, did lots of walking around the city and its parks and visited Whistler and the Okanagen Valley.
Starting out in Canada wasn't too much of a shock to the system (other than the prices of rent in BC, ouch). Vancouver is a very relaxed city, and it felt safer and more comfortable than my hometown of Nottingham in many ways.
Vancouver found itself becoming my favourite city in the world at this point. It has ocean, lakes, mountains, great food, great coffee and awesome people. I remember walking around Stanley park and observing that everyone was walking around with a big grin on their face. Even if they were just wandering around alone. People are generally happy and it's easy to see why. The only two downsides from my perspective, are the cost of living, and also the weather in winter.
My last weekend was spent in the Okanagen, and we went on a bad-ass wine tour which was an awesome end to a great month of living in Canada.
Sampling the wines at The Hatch, one of my favourite wineries of the tour
With Autumn kicking in just as we were set to leave at the end of September, it was time to chase the sun. We're going to Indonesia! 🌞
---
Hong Kong
OK so as it turns out, getting to Bali from Canada is a long old trip. So we decided to take a short 5 day break in Hong Kong before flying to paradise.
Wow–what a crazy city. Busy, vibrant, unique, comes to life at night. Some incredible parks to walk around, hidden in amongst the concrete jungle. Plus, there is a lot of shopping to be had.
I took the opportunity to upgrade my Fujifilm Xpro 1 to the Xpro-2 whilst shopping in Mong Kok. I got it for a steal of a price, and then traded in my old one for cash down the road. If I go to Hong Kong again, it will definitely be when I need to upgrade all of my tech.
This was obviously the biggest culture change since I left the UK, but I enjoyed every minute of it. Having said that, I was also totally fine with leaving 5 days later. The hectic lifestyle in Hong Kong isn't really my thing for a longer stay, and I was glad to be able to enjoy it with some vacation time and not have to worry about getting to work each day.
The best thing about this city is exploring at night. Every thing comes to life and the excessive light in the city makes it a photographers dream.
The hardest part about being here was the food. As a vegetarian I struggled to eat well, even McDonalds had limited options. Eventually though, we found this Indian restaurant in Tsim Sha Tsui which was authentic and super tasty. I also consumed a lot of bubble tea, which is a good substitute for food if ever I heard one.
Now it was time to board two AirAsia flights (top tip: avoid this airline at all costs), and finally head to Bali.
---
Bali
This is a destination we knew we wanted to stay for a longer period of time, and base ourselves here whilst doing other short trips around Southeast Asia. It's my first time in Indonesia and after a month I can safely say it's everything I hoped for and more.
Based in Canggu (pronounced Chan-goo), we have an awesome villa with room for friends visiting, of which many of our friends are taking advantage of. There's a really awesome co-working space, tons of incredible cafes and of course the beach nearby. Seriously, the quality of food here never ceases to impress me, especially the health food and veggie/vegan scene.
The way that technology has been embraced here is so forward-thinking. You can order just about anything to your door using an app - something from the shop, a massage, a meal, you name it - a billion dollar startup straight out of Indonesia.
Balinese people are exceptionally lovely, and from what I have seen in Canggu, the locals are happy and very proud of their island.
I am still not sure about the impact the influx of tourists has had for the people of Bali. I think, overall, it has been seen as a positive thing and is helping areas like Canggu develop at an astonishingly fast pace. Having said that, it definitely can't be without some disadvantages, many of which I am still somewhat naive to. But what I have noticed is that if you look around in the right places, you can see both westerners and locals working together to make it a better place for everyone.
I need to learn some Bahasa, and explore more beaches!
I still have a lot of exploring to do, and photos to take. I have been busy catching up with my head down at work, but looking forward to the next few months of life in Southeast Asia.
🔜 Next up is a secret 30th birthday trip to somewhere really cool, and a short trip to Singapore.