Hallo 👋
Arriving in Austria on a Saturday afternoon after a long drive from Munich Airport taught me one important lesson. The shops don't open at the weekend in Austria!
Being mightily unprepared, we found our AirBnb in an idyllic mountainous spot in Sankt Martin, and then proceeded to ask the all important question: "What are we gonna eat?"
I'll tell you what we ate. Snacks and terrible wine from a gas station on the highway. It was a weekend full of malnutrition, but there were lakes and mountains so who fucking cares right?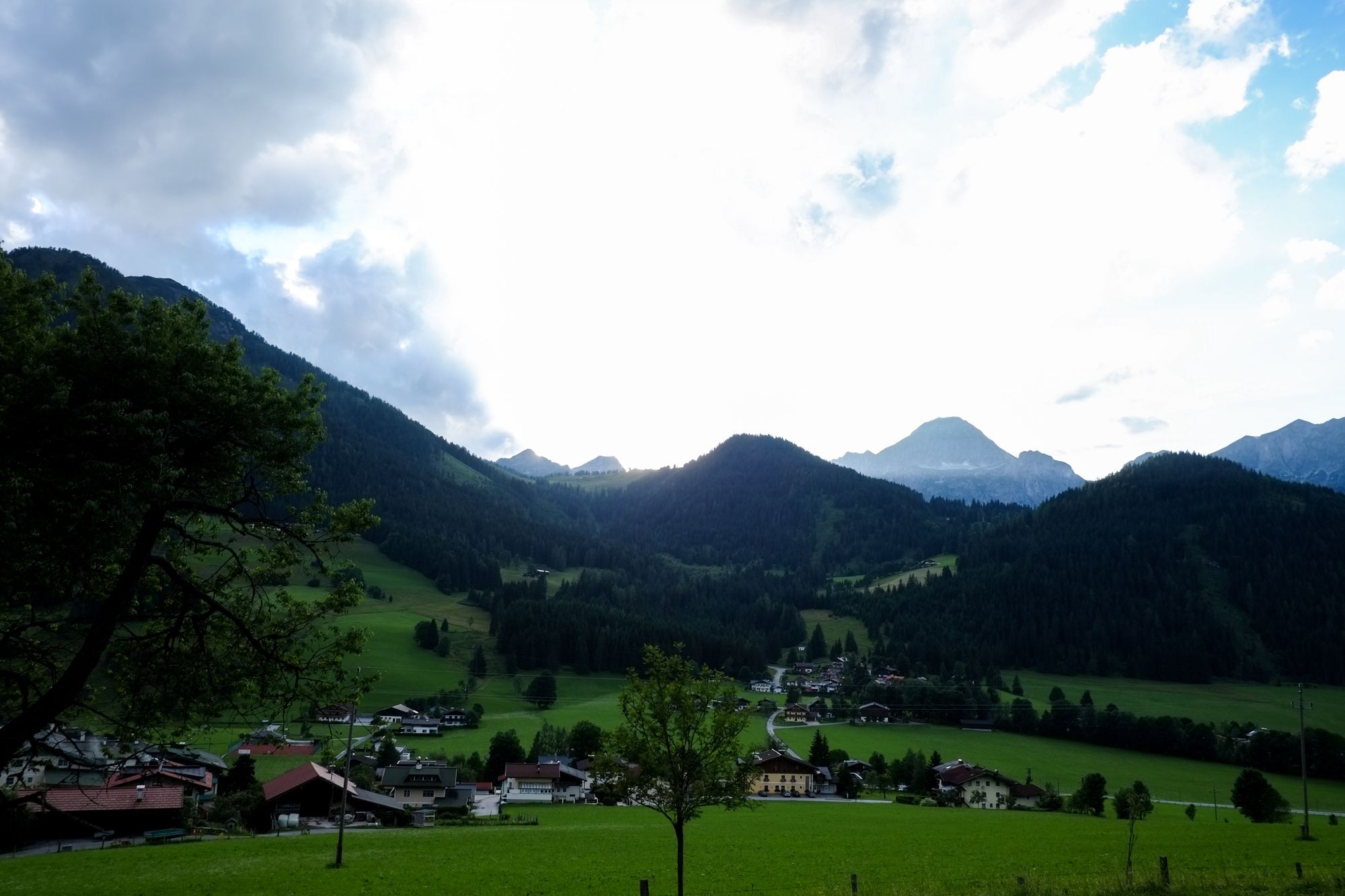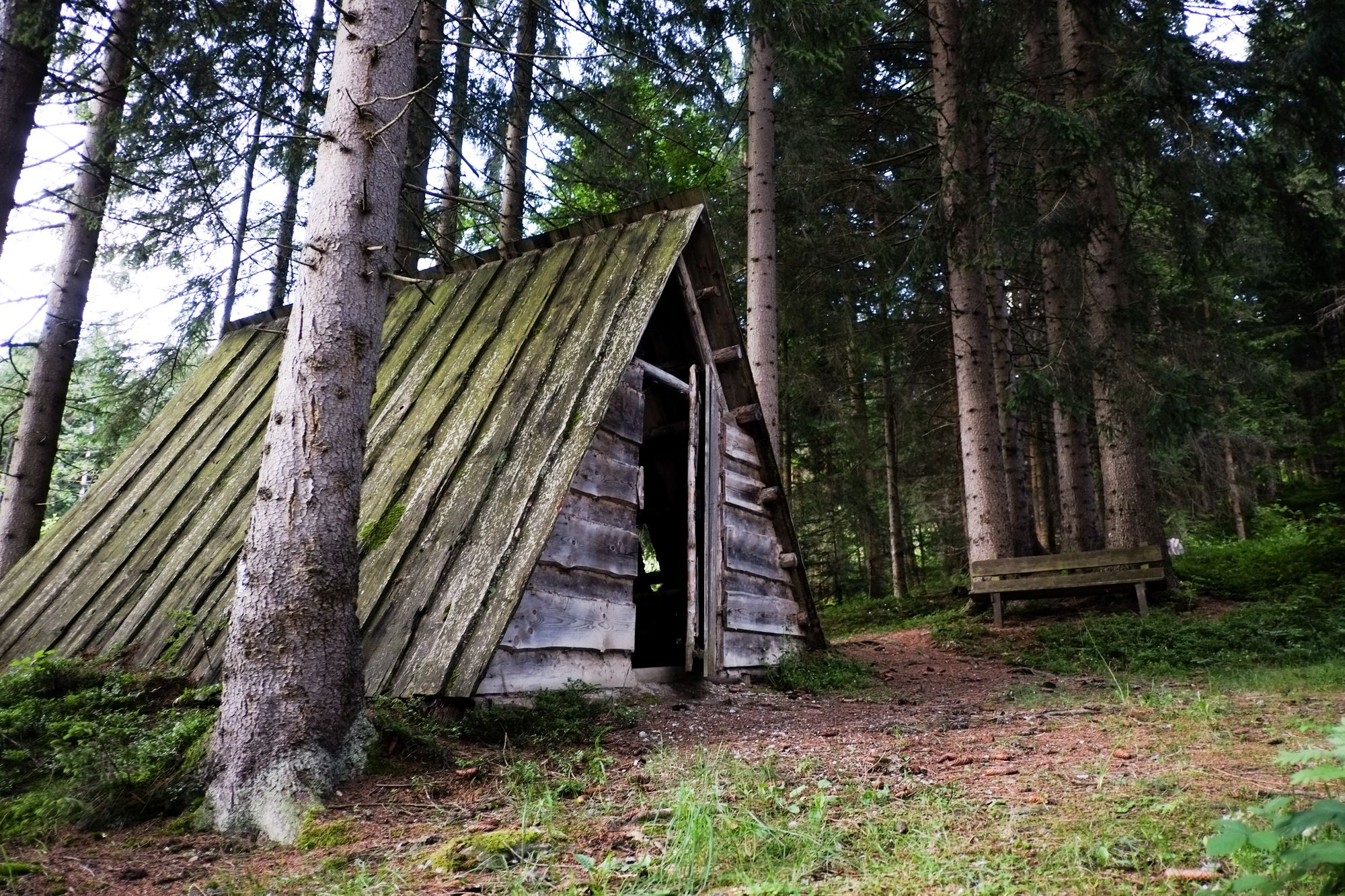 Hallstatt
With plans to work as usual and see friends, the only other thing stopping us from seeing some of the sights was the weather. In fact, from the Saturday evening we arrived through the entire weekend there was one huge electrical storm and buckets of rain.
So, when the skies cleared on Monday, it was time to cram in some work early and head to one of Austria's most famous villages by the lake, Hallstatt.
I spent most of the time driving around trying not to crash because I was too astounded by the landscape. Hallstatt didn't disappoint and you can see why the tourists visit this place in droves.We had a picnic by the lake, before driving further around to a quiet "beachy" spot for some freshwater swimming.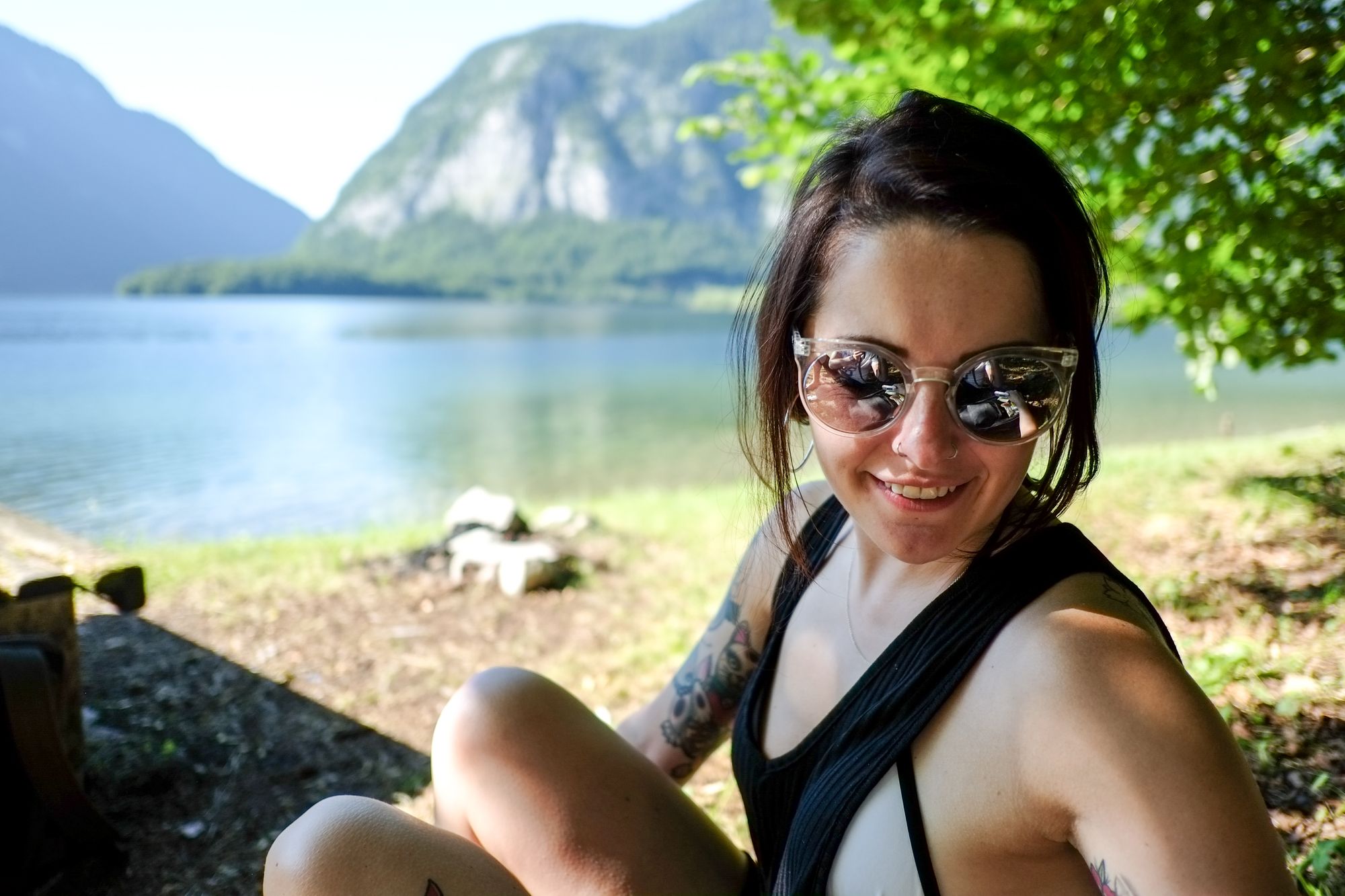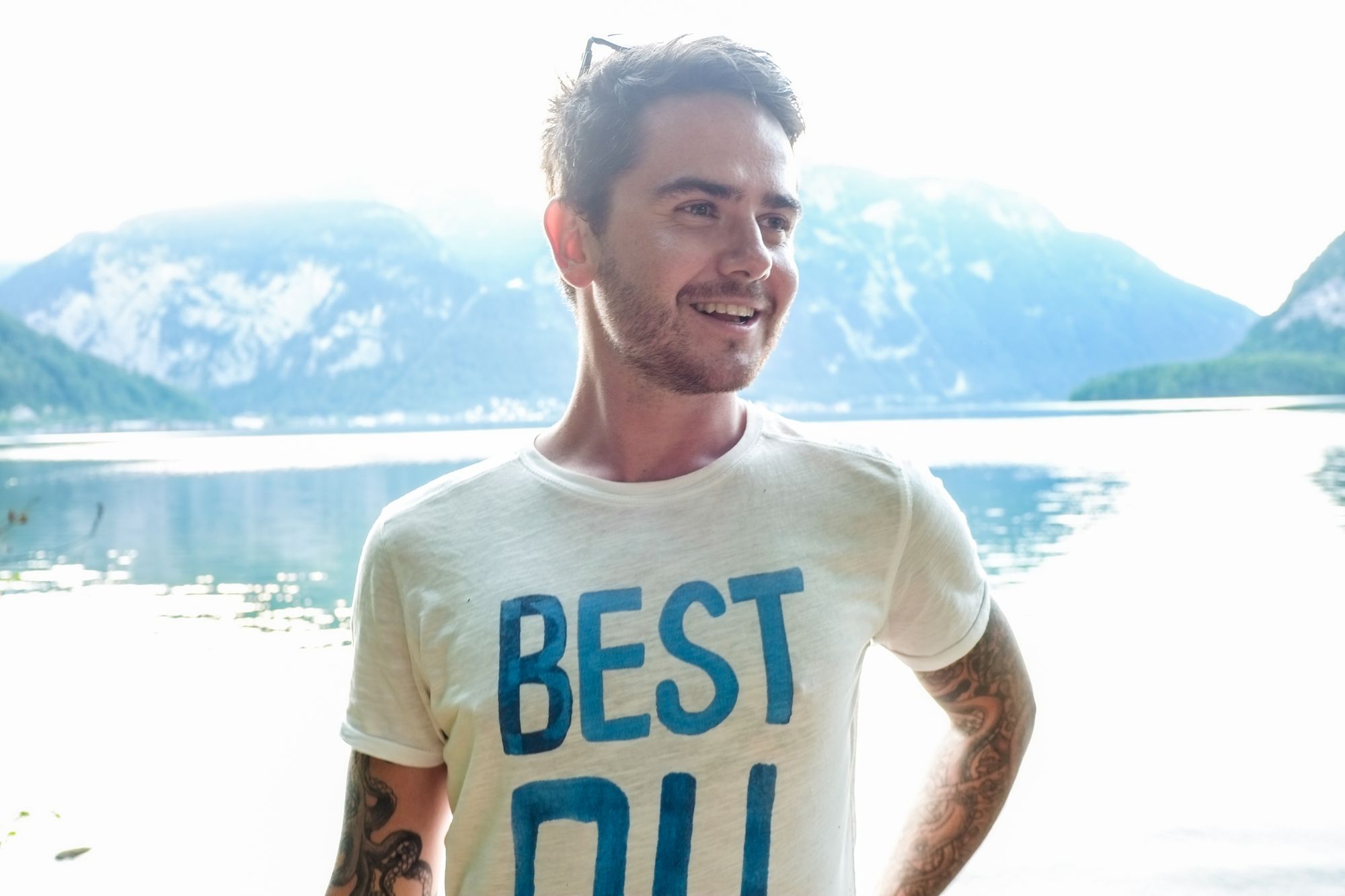 Climbing Drachenwand
By far the most amazing experience of this trip was climbing my first mountain. I've actually never done any climbing before, and this really isn't a beginners mountain. Nonetheless, I was up for it.
I don't class myself as being scared of heights and I am in pretty good shape, but I wasn't expecting it to be quite this scary or quite so intense. But it was such a rush, I felt so accomplished at the top and the views were out of this world!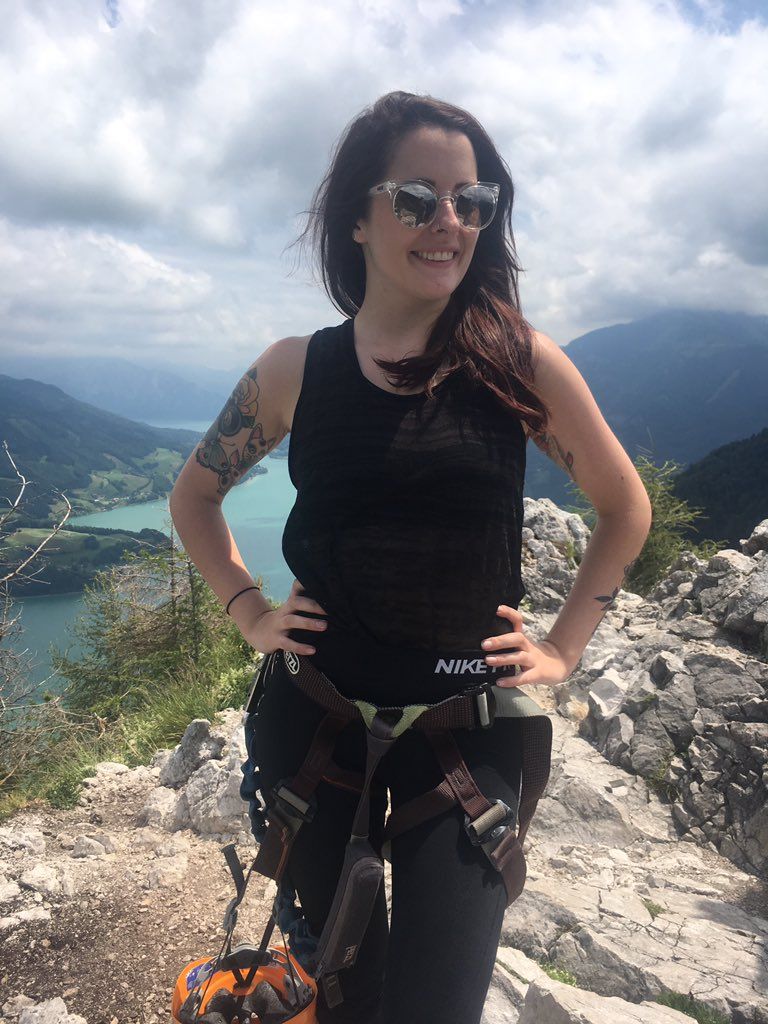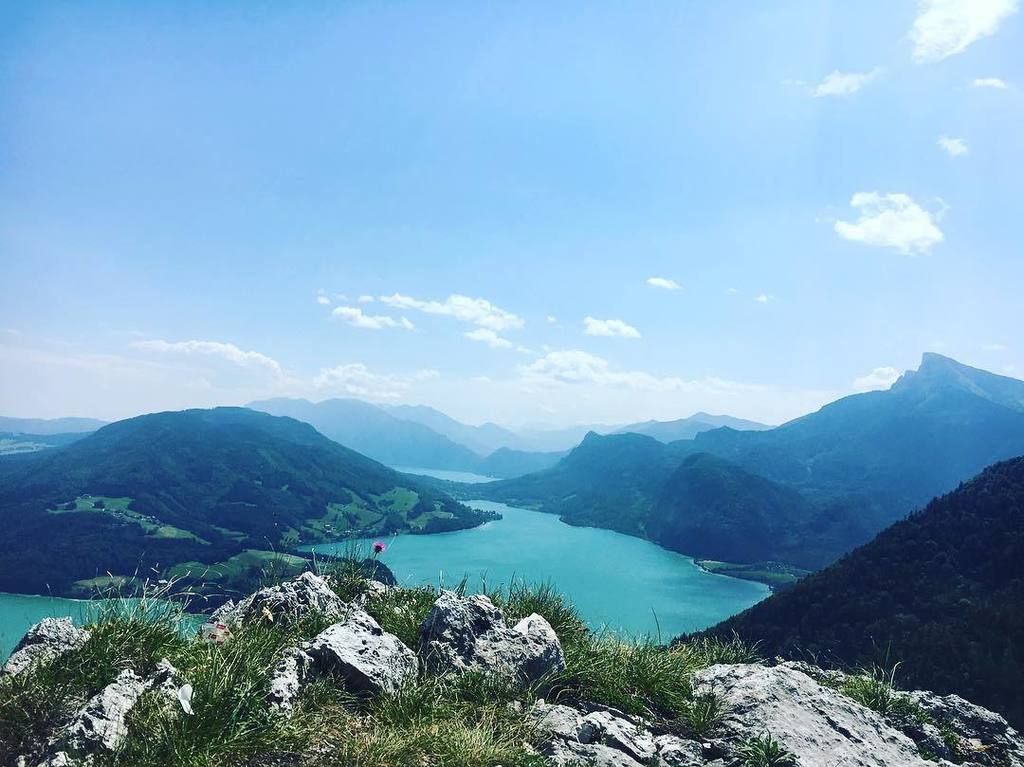 Attersee
Another day, another lake. This was an evening trip to Attersee to catch sundown, dinner and capture some drone footage. Even though it was getting late, when the weather was nice it was pretty warm. People were still stripping off to take a dip in this 20km lake!
The only negative thing about being in Austria for me was being a Vegetarian with a gluten sensitivity. You really can't be a Veggie AND Gluten Free in Austria 😉But seriously, this place is stunning. Aside from spots in Scandinavia (I'm looking at you, Norway) this is the most beautiful place I have visited in Europe. Austrian people are kind and also insanely talented at anything outdoorsy. Apologies to those who got stuck behind me halfway up Drachenwand!