June 1, 2016
Corfu
Greece holds a special place in my heart. Not only have I been fortunate enough to have been travelling there since I was three years old (thanks parents), I've begun to appreciate it fully in my adult life.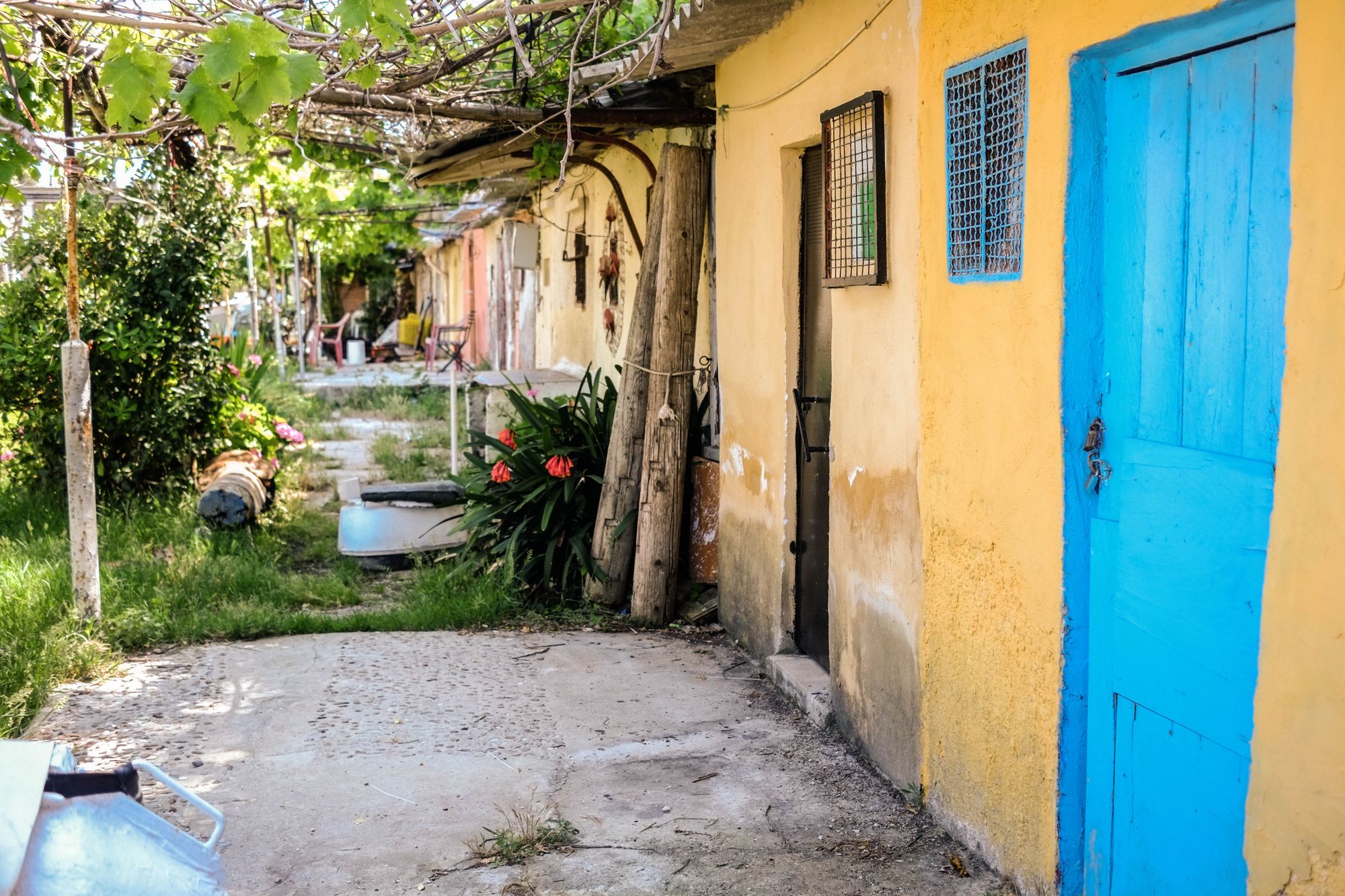 Greece holds a special place in my heart.
Not only have I been fortunate enough to have been travelling there since I was three years old (thanks parents), I've begun to appreciate it fully in my adult life. Yes the islands attract a lot of tourism and yes, there are all-inclusive hotels aplenty. But even on the more popular islands that I have been to, you can find traditional tranquility and friendliness in abundance.
Corfu is no exception and one of the islands I barely remember, as I was so young when I first visited.
Kerkyra (Corfu) is related to two powerful water symbols: Poseidon, god of the sea, and Asopos, an important Greek mainland river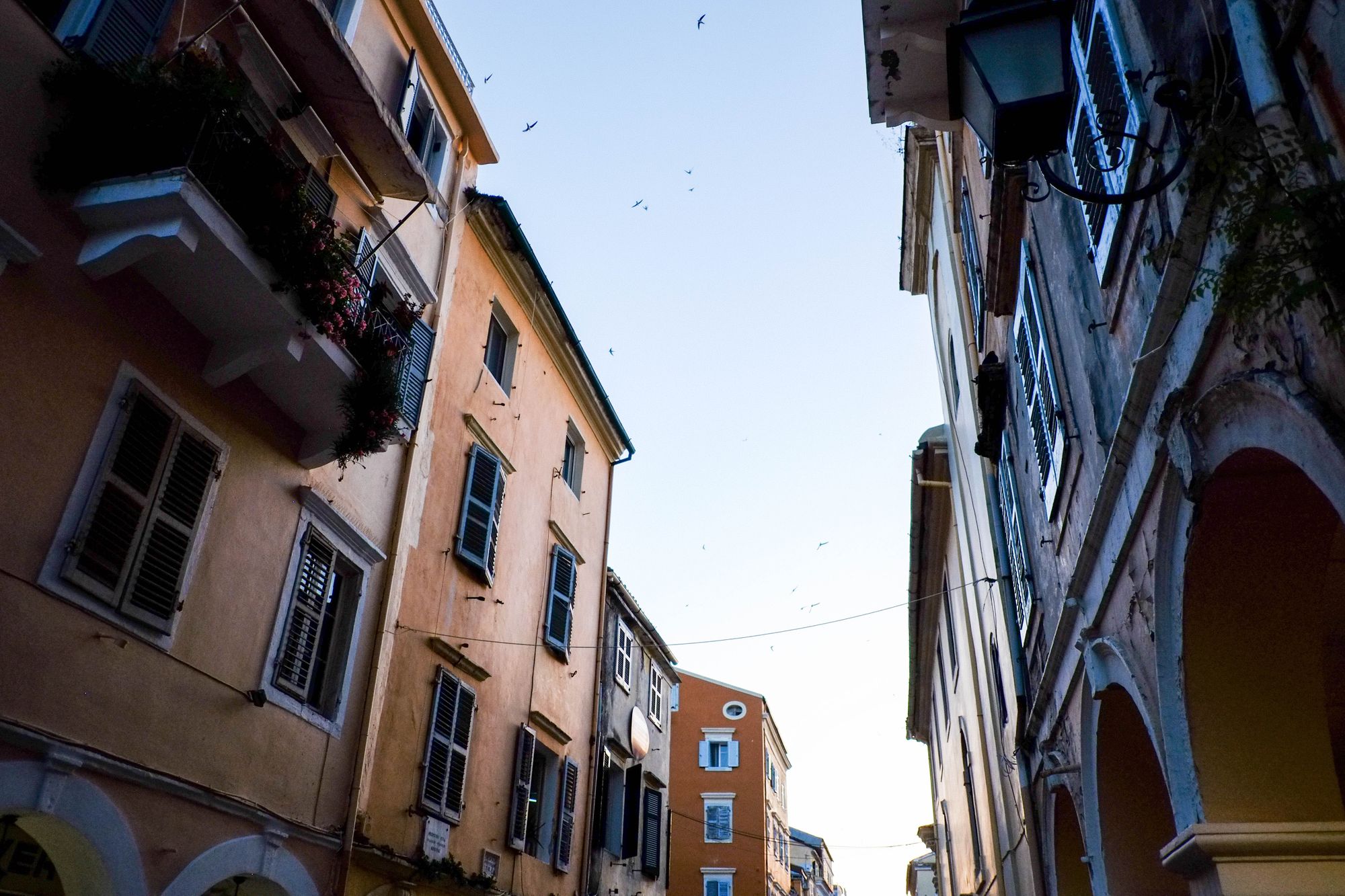 These are a few of my favourite things
May is a great time to visit Corfu because the weather is likely to be in the mid-twenties which makes a trip to the beach most definitely bearable (if you can handle a cooler Ionian sea). Not only that, the landscapes are still scattered with beautiful greenery and florals, which become charred as the summer takes hold. It is also a much quieter period, if that is what you're into.

There are many cats, largely strays, all year round. As a self-confessed cat woman, I find this bittersweet, as many of them look like they need help and a good dinner, and I really can't hug them all. Many cats in Corfu were being fed, either by homes who took them in and let them live on their land or in secluded spots on the street. The AirBnb we stayed in had an adopted mama cat with three adorable kittens—and she looked like she was already pregnant again.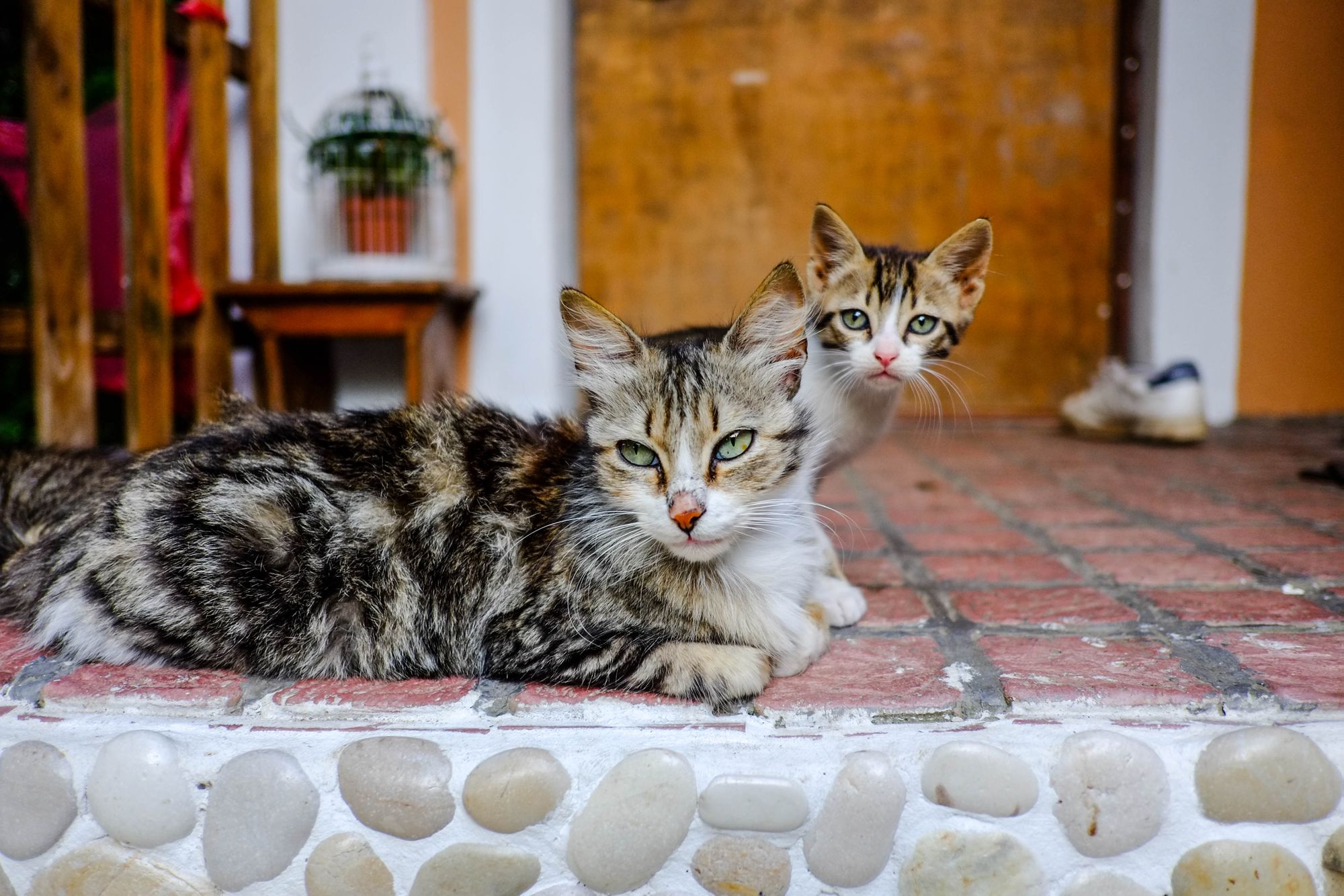 Greek food is, I think, the most underrated Mediterranean cuisine. Considering most of the traditional dishes like Souvlaki, Kleftiko, Moussaka and Gyros contain meat, which I don't eat, this is a bold statement. Greek food suits vegetarianism perfectly though, when you can find a taverna that understands the concept of 'no meat' or 'a gyros without gyros'. All you need is a Greek salad, some grilled vegetables, tzatziki, pitta bread and a healthy portion of real Greek yoghurt and honey for dessert.
I've found over the past few years that in the larger towns and cities (like Corfu town), there is more of a diverse choice when it comes to eating and drinking out. We had some meals at Pane E Souvlaki and Earth Cafe which were lovely. We also found a great choice of coffees at a coffee shop called Coffee Shop. Yeah!
Dusk
Corfu Town is known as one of the most beautiful towns in Greece, and it really comes into it's own at dusk. With cobbled streets, ancient buildings, intriguing alleyways, balconies and decked windows. The harbour is beautiful at this time too, with the mountains over on the mainland & Albanian coast hiding the setting sun. The old town is now on the UNESCO world heritage list and it's easy to see why, the beautiful architecture makes this intricately woven maze of a town a joy to be in.
My biggest piece of advice is, don't forget to look up!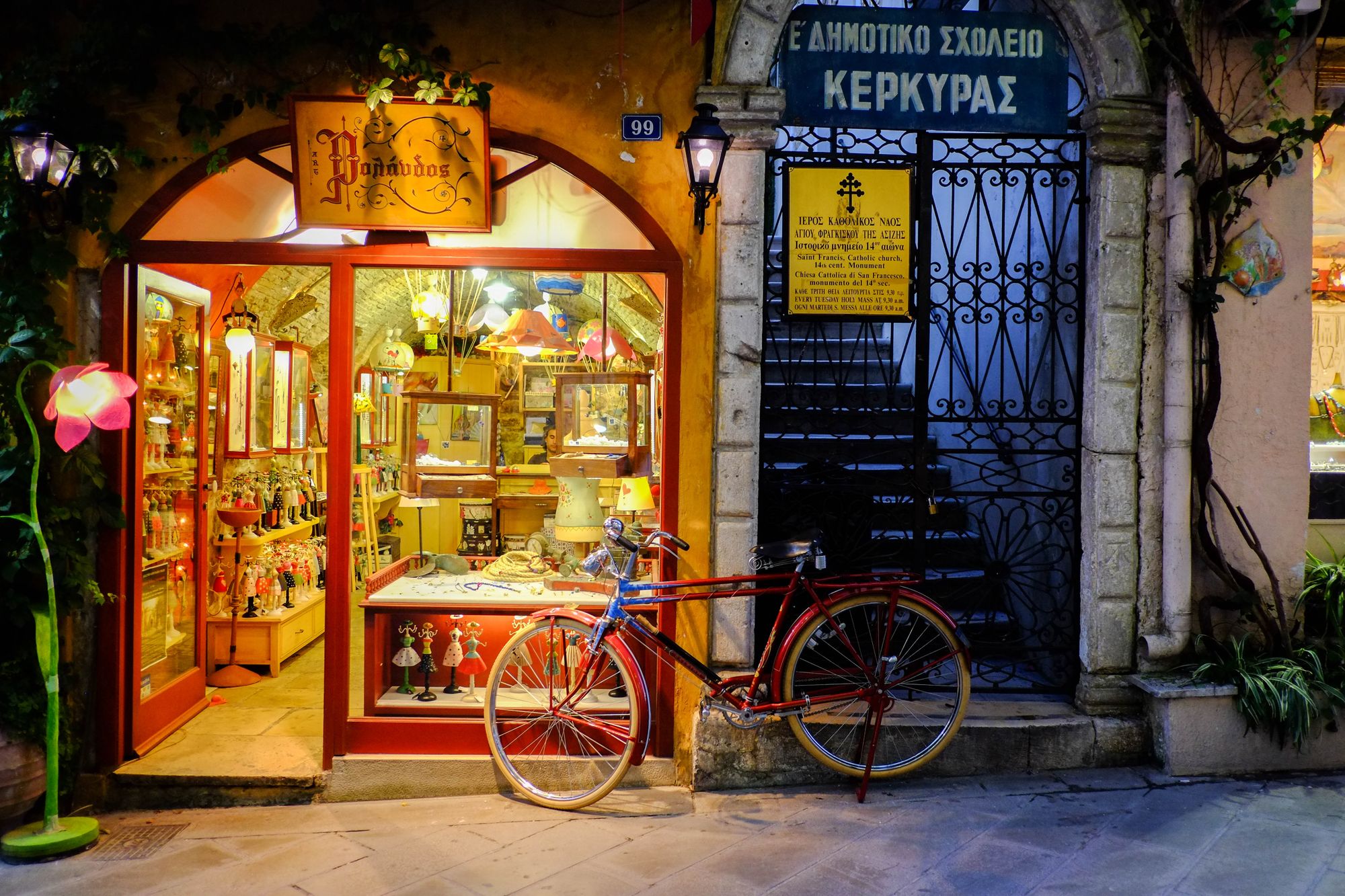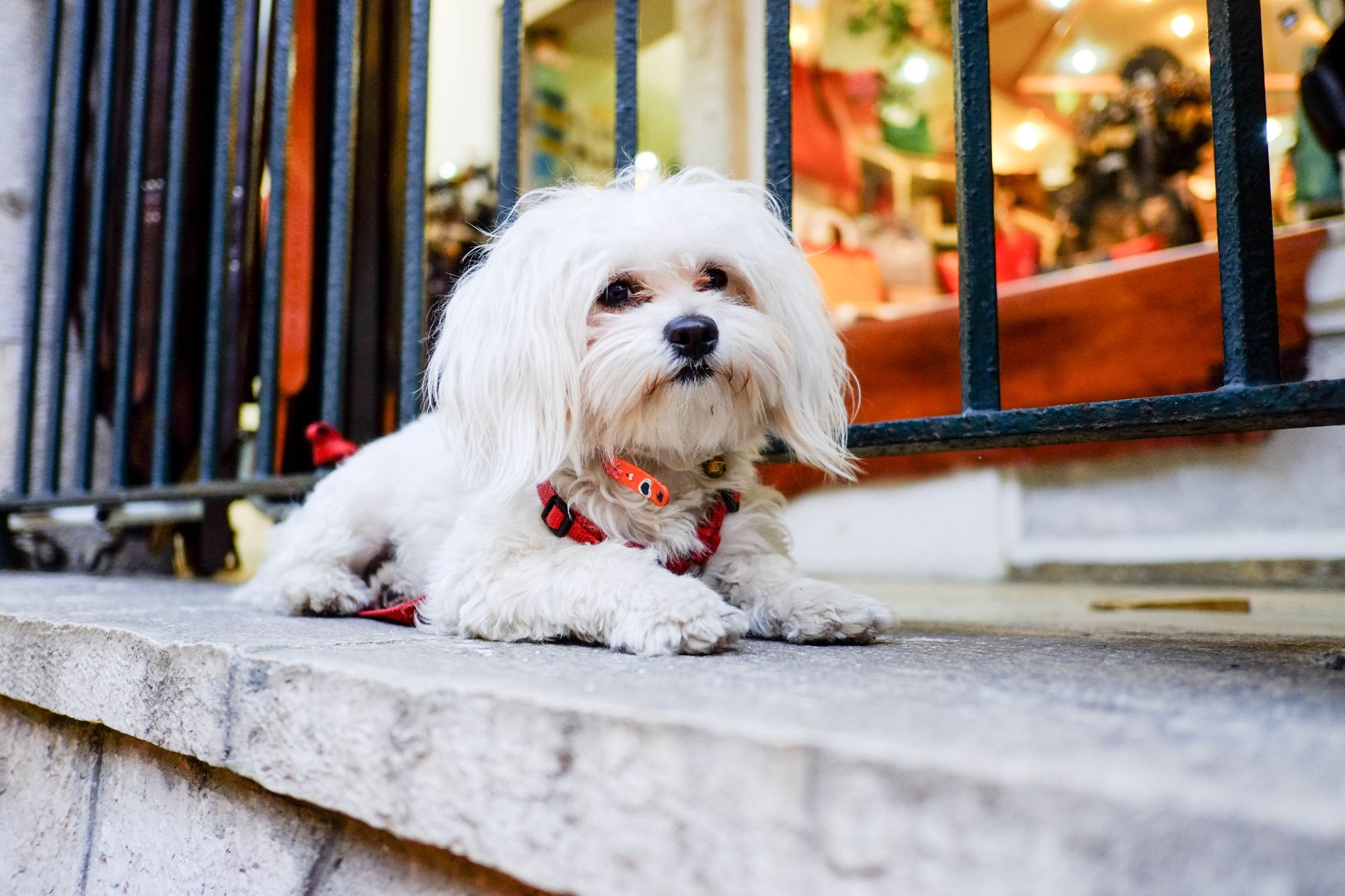 There is plenty to see in the daytime, too. A palace, two fortresses, museums, galleries and a cathedral to name some of the attractions. The town seems to be busy any day of the week so there is lots of people watching to do, too.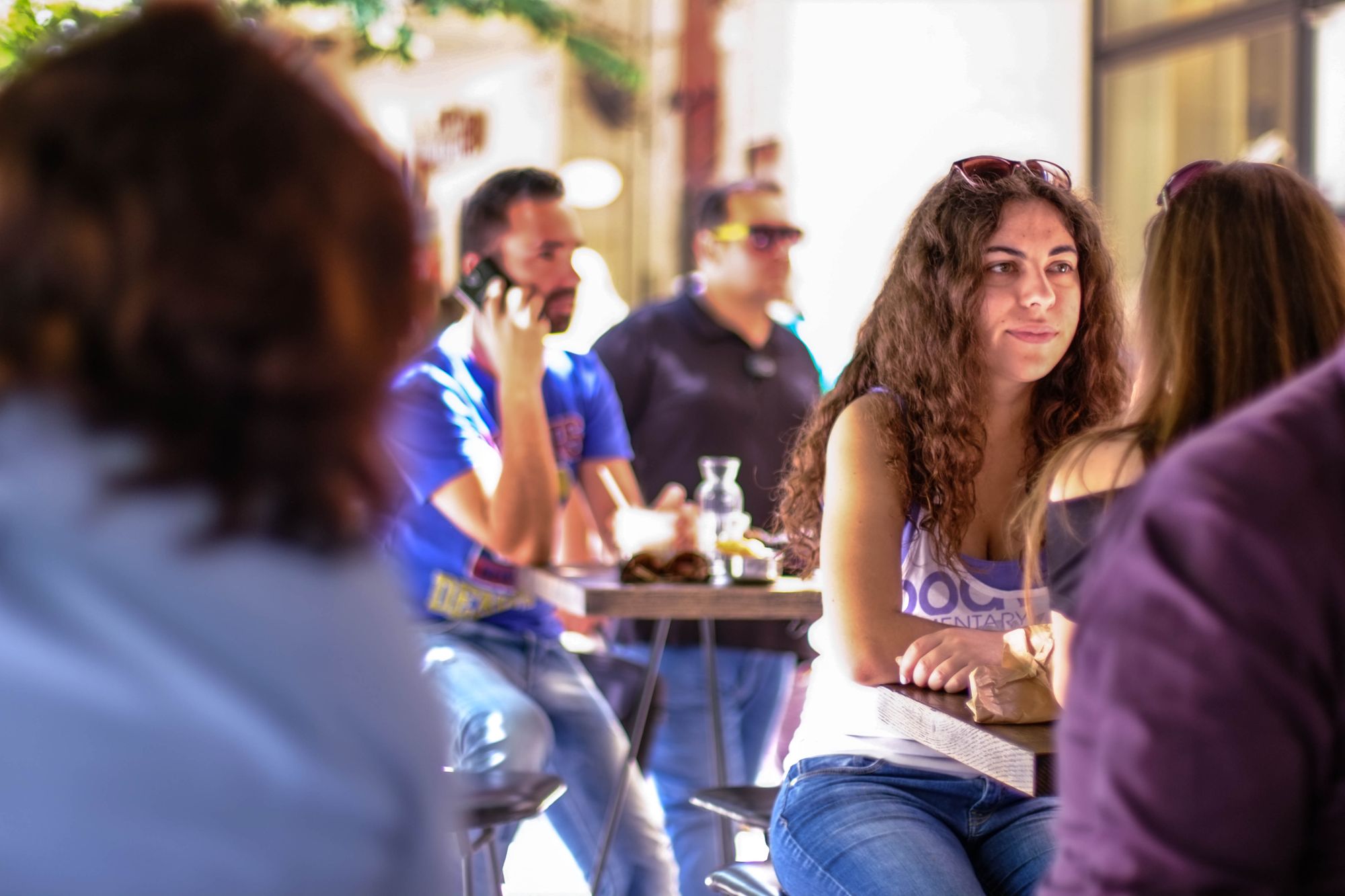 Hit the road
Something which my parents always did is to hire a car for a few days to explore each island we visited. I am a fairly confident driver, but driving on the other side of the road, on largely unfinished roads, with typically impatient drivers is quite a daunting task.
That said, providing you get some data or a good map and take things steady, it's quite an enjoyable experience. Fortunately, the vehicle I hired was none of those pictured below, but a bright yellow Peugeot. Our first stop was to find one of the best beaches in Corfu, Marathia, which was quiet, breezey and relaxing. We spent the day there at Sirens beach bar, the staff were great, there was a hammock, what more can you need?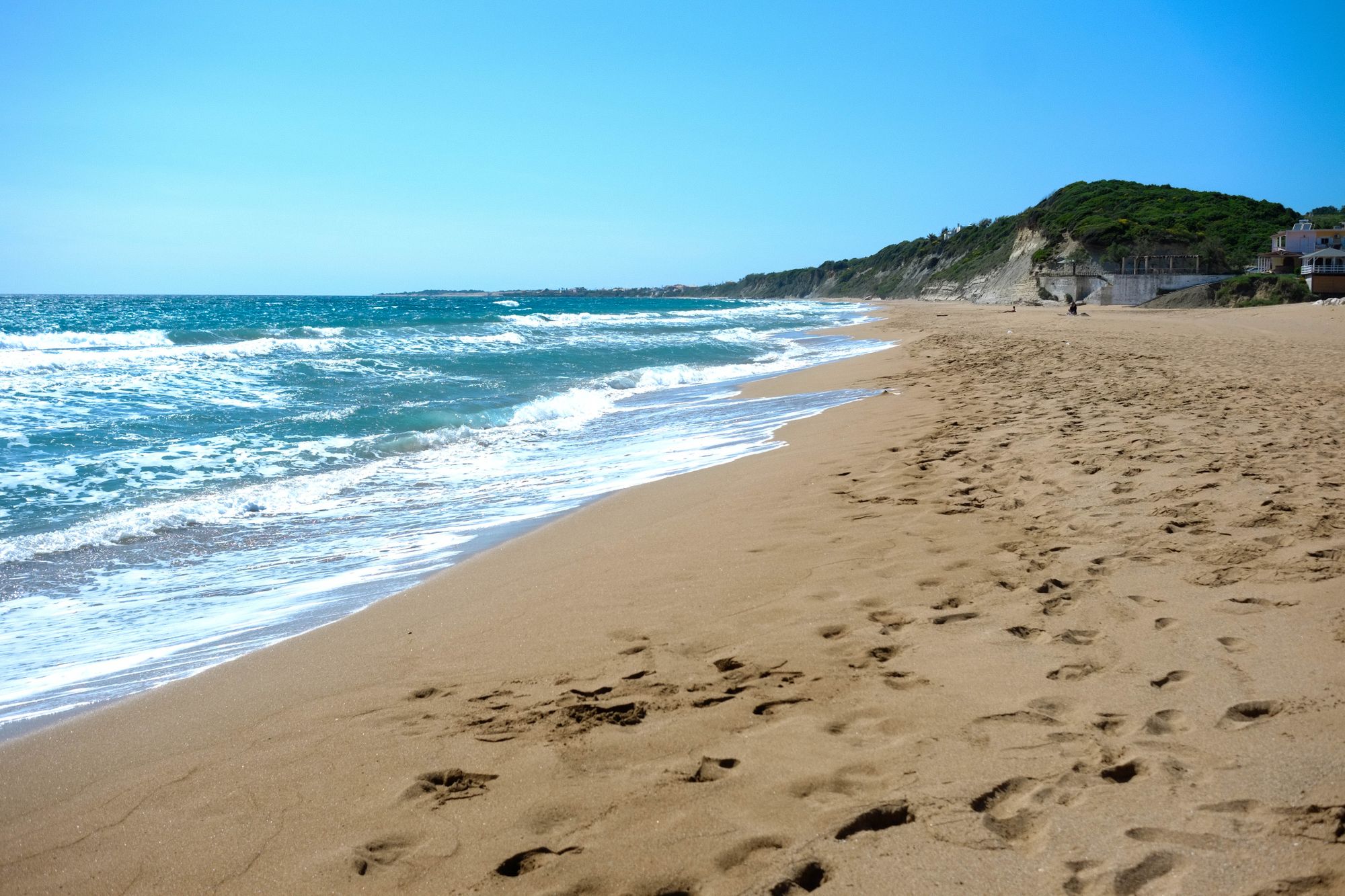 Myrtiotissa
Confidence built, it was time to tackle the hairpin bends and a steep, unsurfaced cliffside road to get to Myrtiotissa on the west side of the island. There are three small beaches here, the most famous of which being the islands nudist beach. Don't let that put you off, you don't have to get naked if you don't want to, and there are drinks and snacks available on the beach and some lovely tavernas further up the steep cliff.
This is one of the most breathtaking beaches I have been to, both from the top of the cliff and the bottom, naked butts and all! The huge rocks in the sea act as a nice windbreak so swimming here is very nice. If hiking or cycling is more your thing and you are staying somewhere around Corfu Town, or a similar distance, an early morning trek to this location would be idyllic.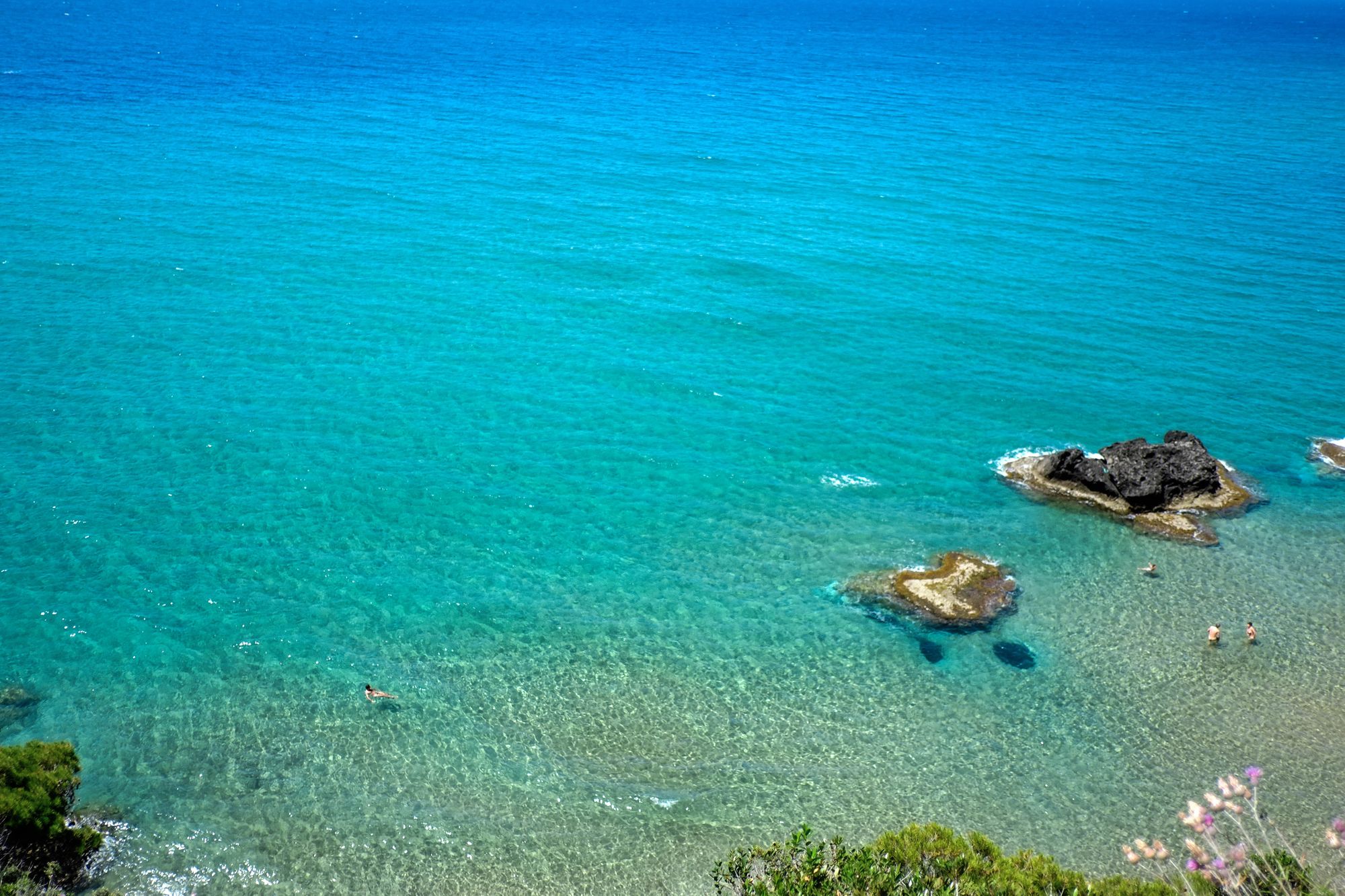 People
It would be unfair to speak of my soft spot for Greece without mentioning the warm and caring people that live there. Tourists have been descending on Greece for many years and as a result, the majority of Greek people are at ease with this and take extra effort to welcome you. Tourism is very important for their economy (which is currently mid-crisis), but I think there is much more at play than that. Greek people are, by and large, inherently nice to you, it's just in the fabric of their culture.
Locals will ask you if you enjoyed your meal with a worried expression if you struggled to finish it all. They will greet you with smiles, ask where you are from, stop you on the street to make sure you're enjoying Greece, or ask you if you need to hitch a ride up a dark country road.Here's Jack with a friendly waitress at one of the places we ate and drank in Gouvia. Until next time, Yamas!