August 23, 2016
Berlin / Hybrid
I arrived in Berlin on a Saturday morning. Sleep deprived, burnt out and without having done any research about what I wanted to do for the week.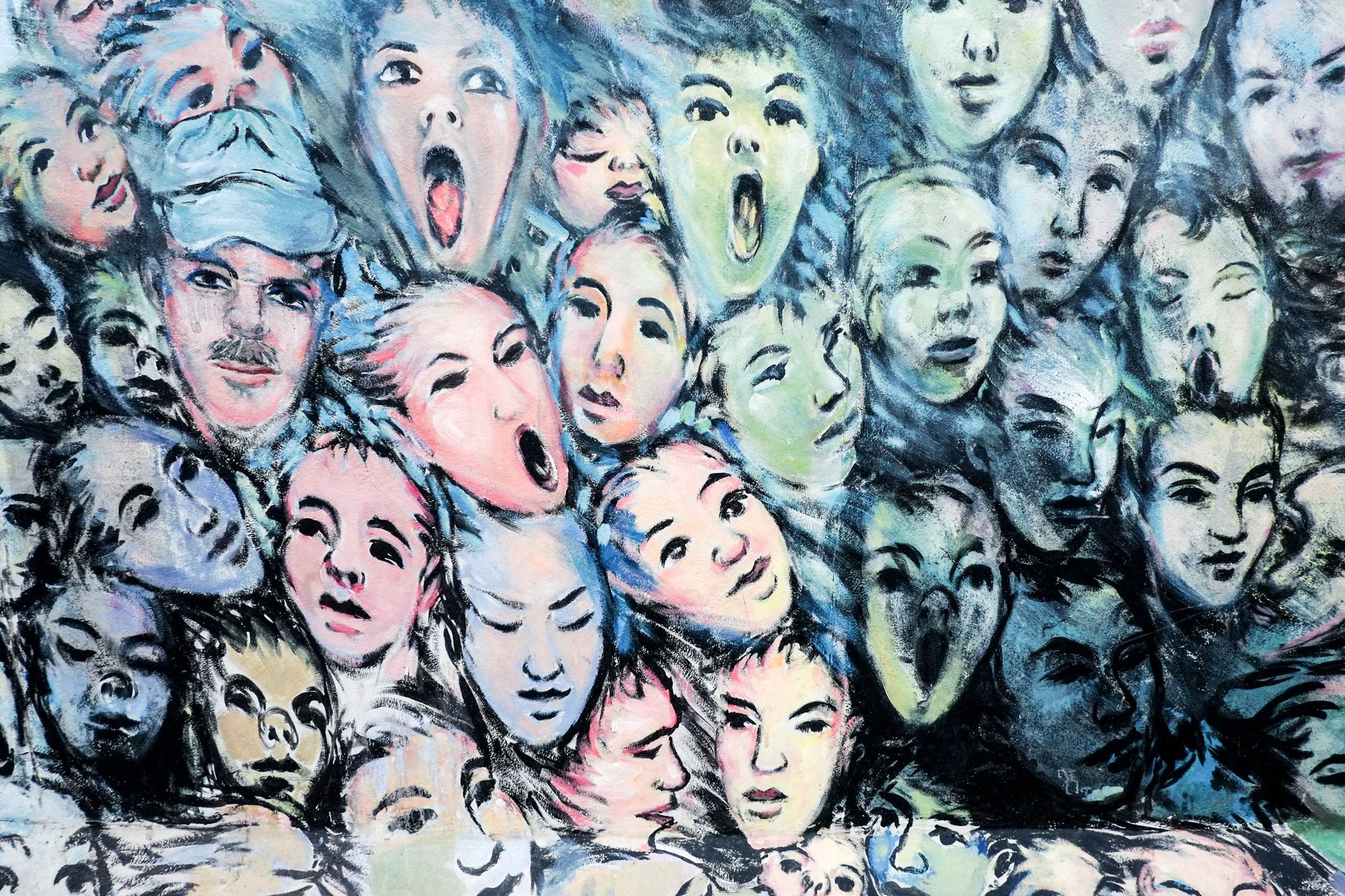 I arrived in Berlin on a Saturday morning. Sleep deprived, burnt out and without having done any research about what I wanted to do for the week. The weather was fine, and getting to my apartment in Kreuzberg was easy enough with a day pass that works on all forms of transport.

The first thing to do was settle in, explore the area and see what was around. As with many of the cities I visit in Europe, I felt safe and relaxed here straight away. Kreuzberg is often referred to as the East London of Berlin. I disagree — it looks a bit grittier, the graffiti is more widespread, and it's no where near as hectic. There's a children's park nearby that parents make good use of, and all of the cafés and street food restaurants sprawl out onto the streets.
It's busy but calm and has an understated vibrancy and sense of community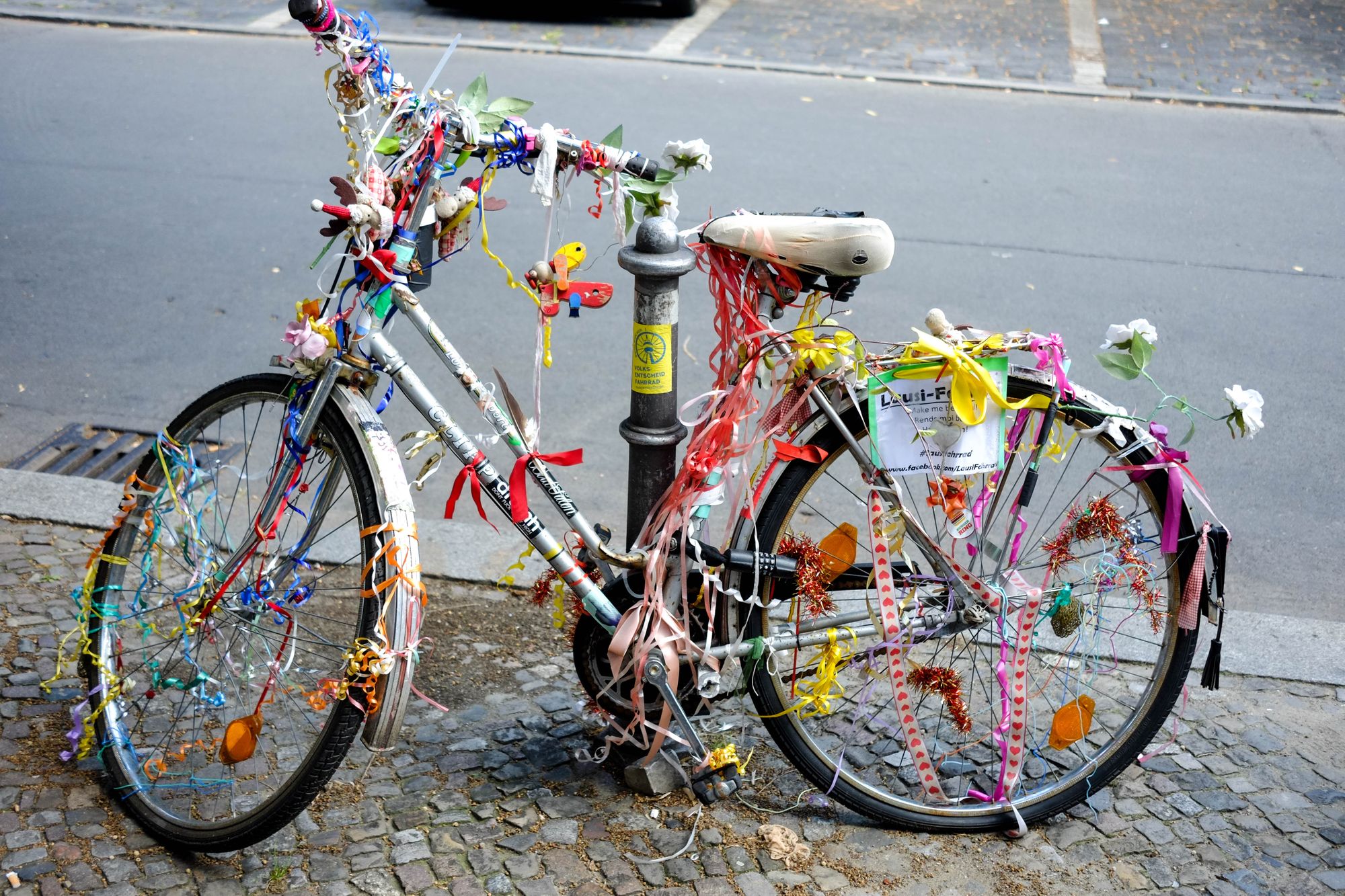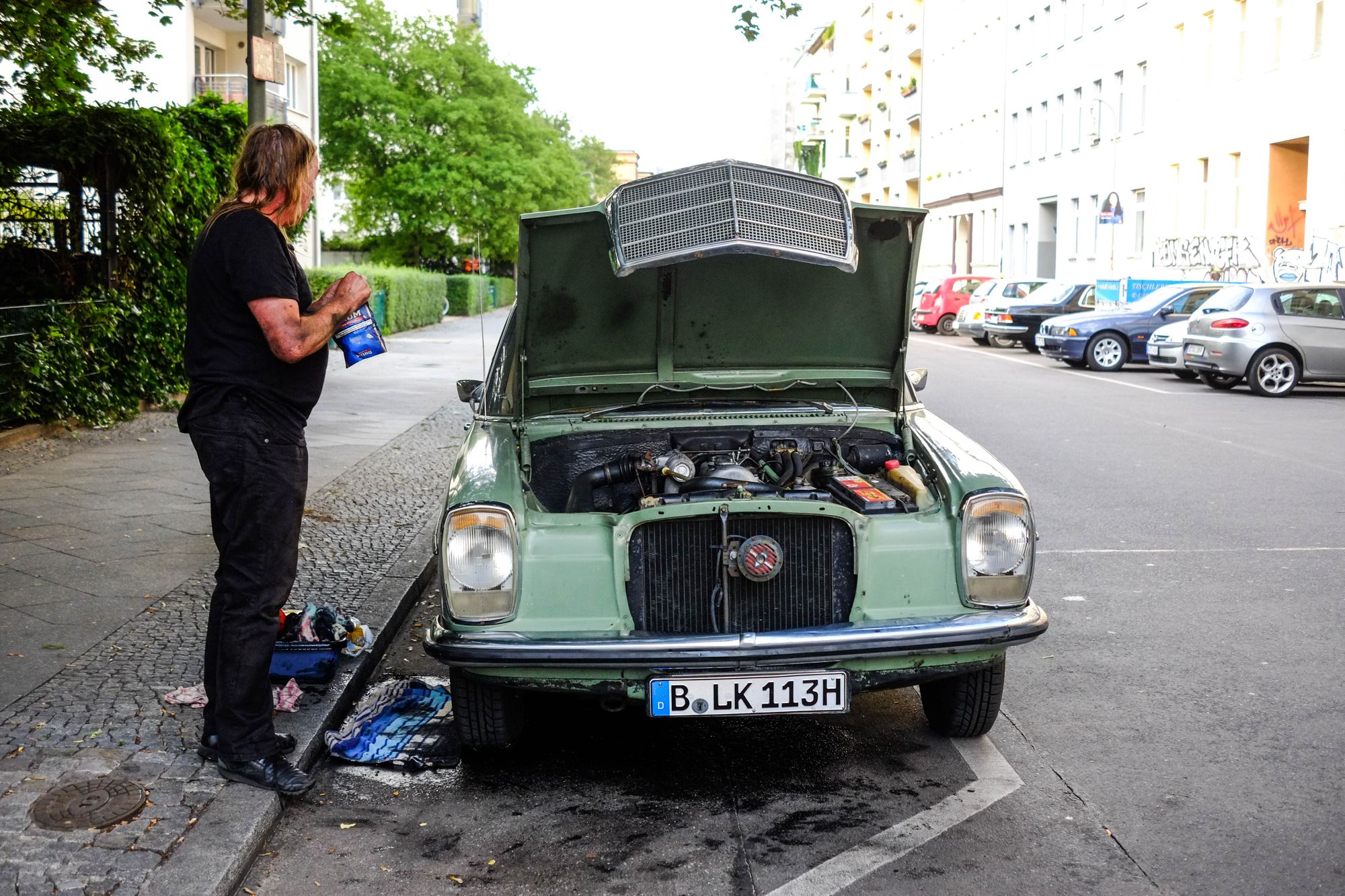 Riding the posi vibes 🚲
Hiring a bike in Berlin is pretty expensive at 12 Euro per day. Luckily, we had the foresight to get a room in a place that had bikes available. Cycling in Berlin has made me very upset at the poor effort my own city has made for cyclists. The lanes and wide pavements make it really easy to get around by bike, and the cyclists are strength in numbers. The city is pretty flat too, so no worries about getting too tired or sweaty!
My bike was rusty, it had no functioning gears, no back pedalling and one brake. But you know what, I miss it and I would trade my bike for it right now.After cycling around for a while it soon became apparent that there is no city centre as such, but lots of districts, each with their own nuances and vibes. The areas with graffiti and run down buildings soon merge into streets with cobbled roads and beautiful unspoilt blocks with balconies. It's a wonderful mix of scenery that's never dull.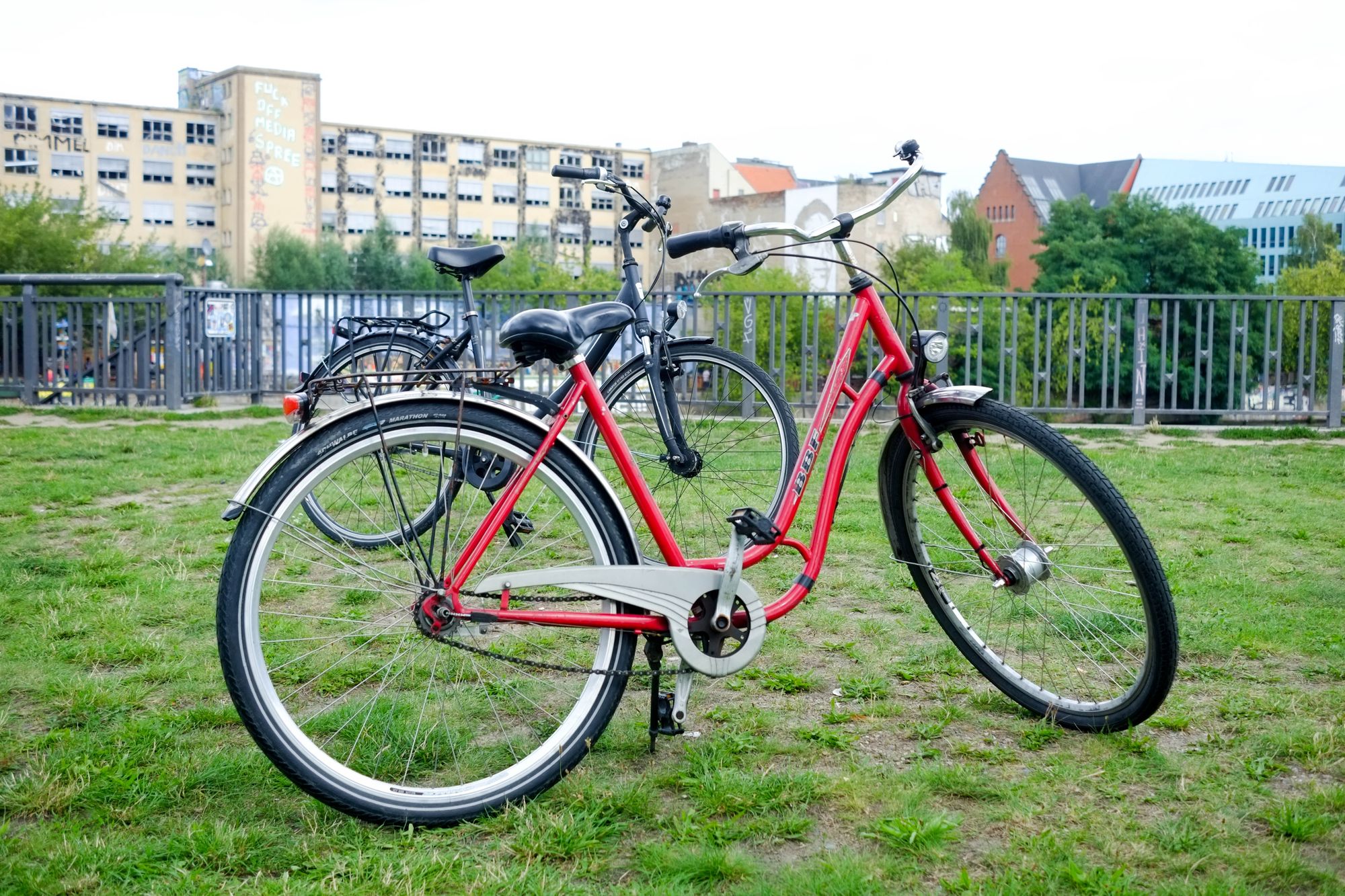 History
It's difficult to go to a city like Berlin without dedicating some time to museums, memorials and history. You literally can't avoid it here. Cycling around there are constant reminders.
I went to the Memorial to the Murdered Jews of Europe, the Topographie des Terrors and also walked the length of the East Side Gallery and went to the wall museum which covered The Cold War.I spent several hours at each. I learnt a lot and I haven't got the words to express how it made me feel. I can't believe this happened. I can't believe things like this still happen. I can't believe Berlin Wall and the controlled border was only removed the year I was born.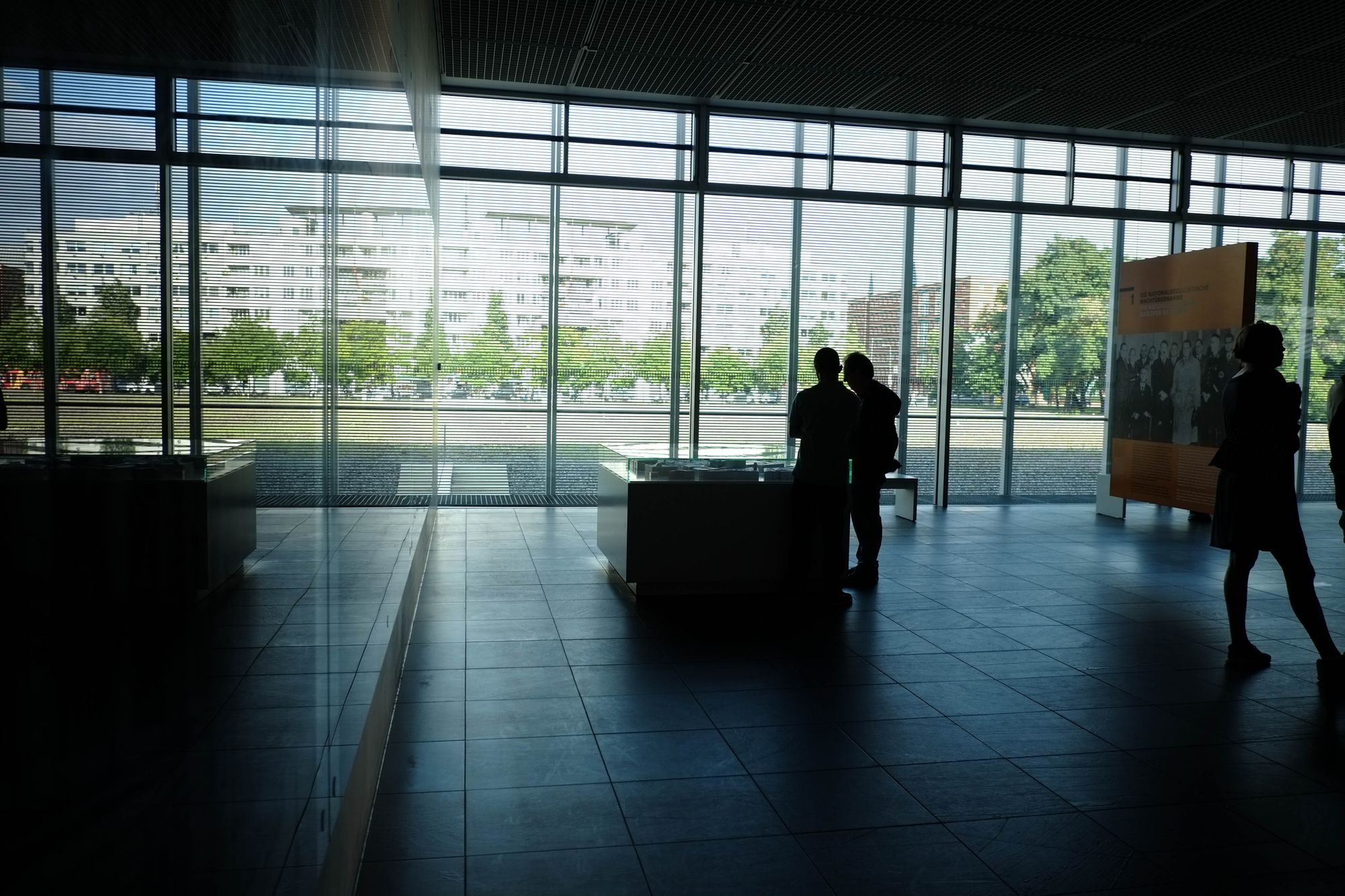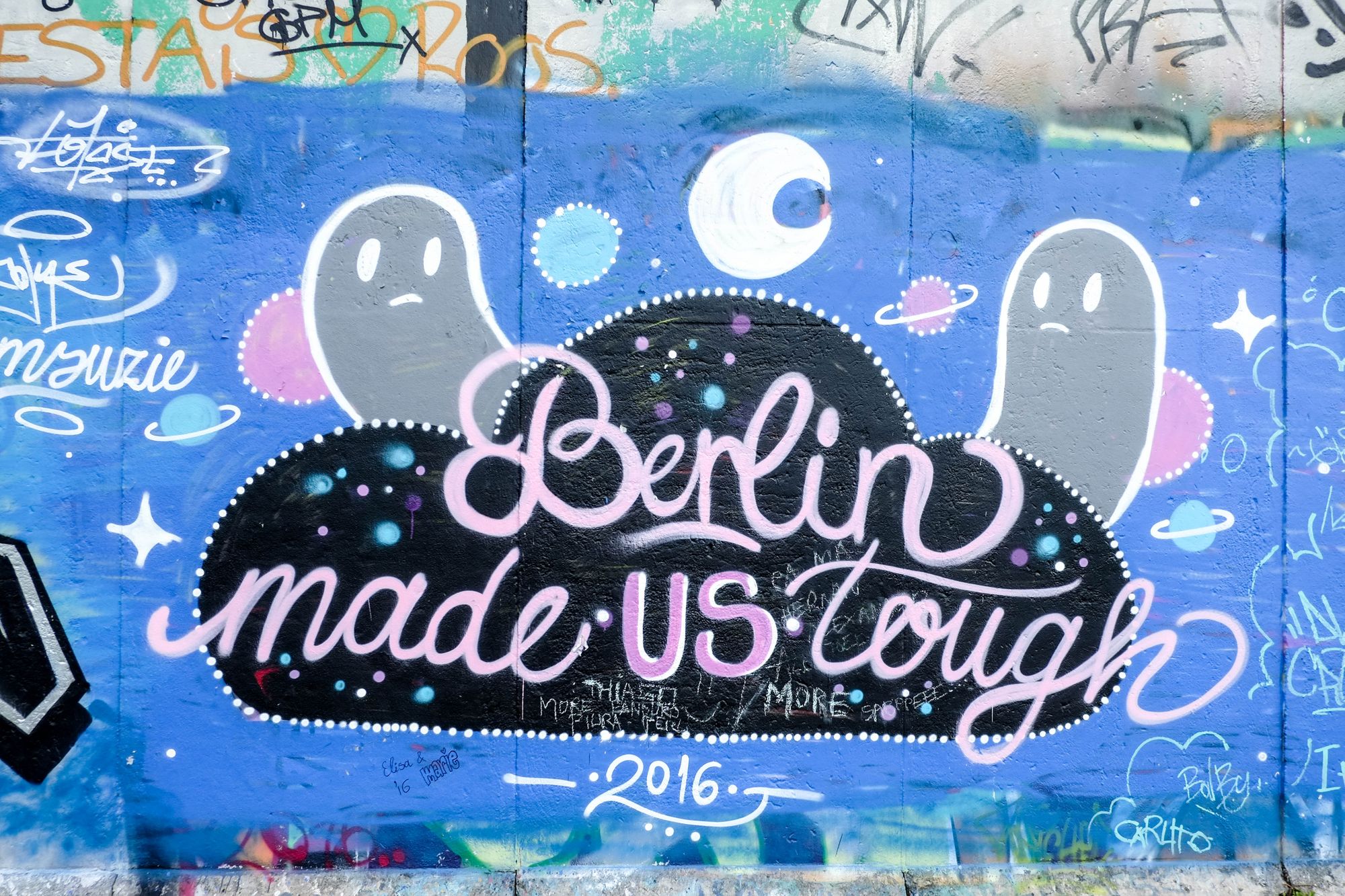 On being a vegetarian in germany
I went to Germany once with school and ate fries and chocolate for a week.
I didn't have to do this in Berlin. I was so amazed at the low cost of eating out that I decided to eat out every day. Well that and the fact that there was a lot of awesome places to try, and vegetarian or vegan options aren't hard to come by. I managed to eat Vietnamese, Thai, Korean and Japanese whilst I was there. As well as a delightful burger at The Bird. I would go back just to try out more restaurants. I just went the ones that were convenient at the time when I got hungry, but there's so many more to pick from.
I normally drink a lot more coffee when I travel, especially in a city like this. But I only managed to tick off Five Elephant during this trip. Another reason to go back I guess.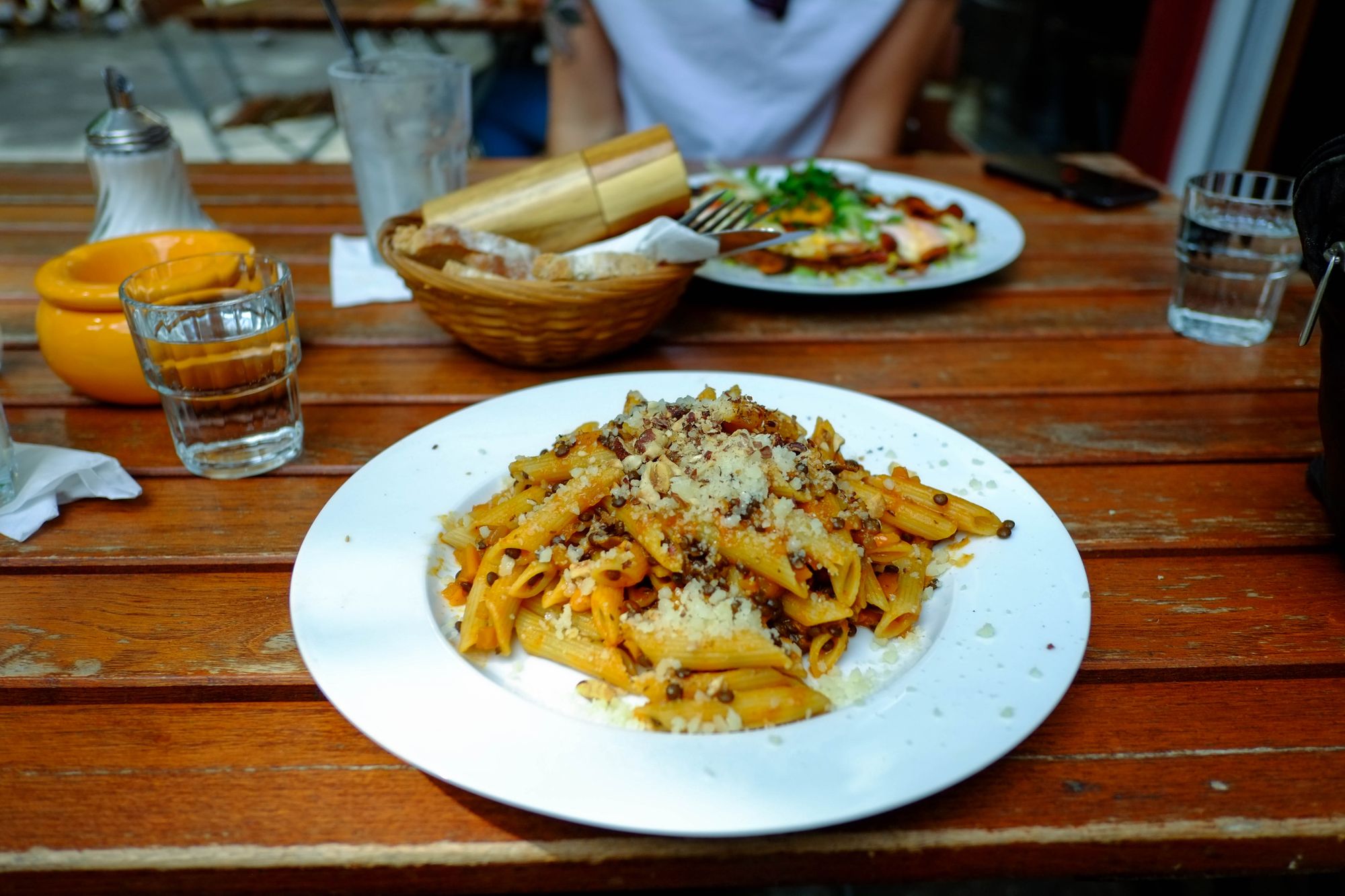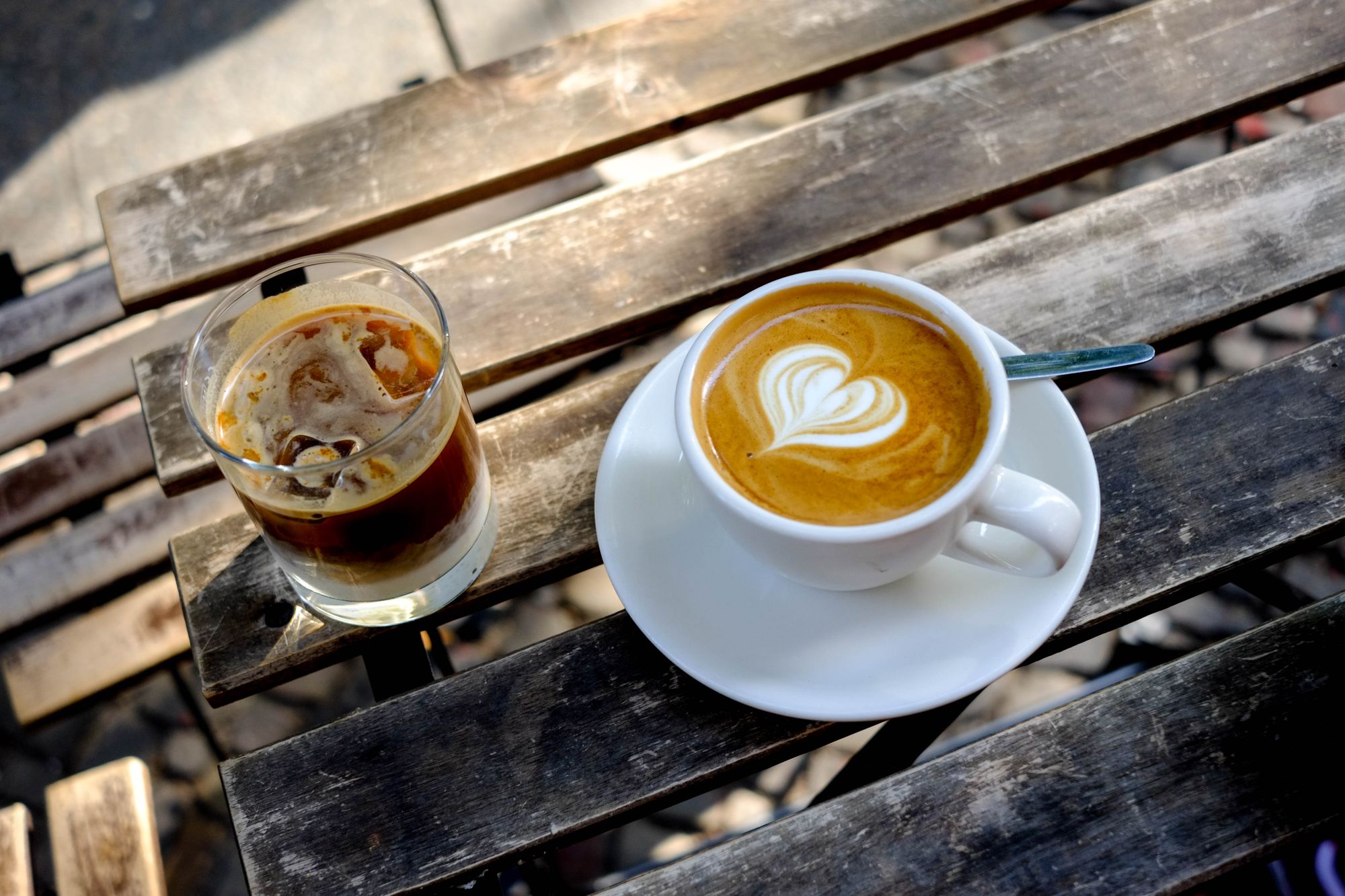 Cultural highlights
You know what is cool about Berlin? Most things. It's definitely not the most aesthetically pleasing city, understandably. But when you spend time there soaking it all up, you feel the magic.

There's Späti bars, which are essentially late night shops (off-licence if you're British) that actually put benches outside so you can buy snacks and beer and drink there. It's chill as fuck. People do Späti crawls instead of pub crawls.
The parks are also places to gather, chat, laugh and drink, or maybe buy something illegal if you're going to Görlitzer, which seems to be mostly tolerated and relatively safe.There is definitely a nocturnal side to Berlin. People party and they party late. If you walk home at 4.30am, expect the streets to still be buzzing with life.
According to my friend who has moved to Berlin recently, most people rent apartments and you get insane security as a tenant. Rents are similar to what I pay in the North of the UK — nothing like London. In fact, Berlin are so intent on avoiding a housing crisis that they're putting restraints on services like AirBnb to stop the prices being driven up for locals.
Berlin is awesome!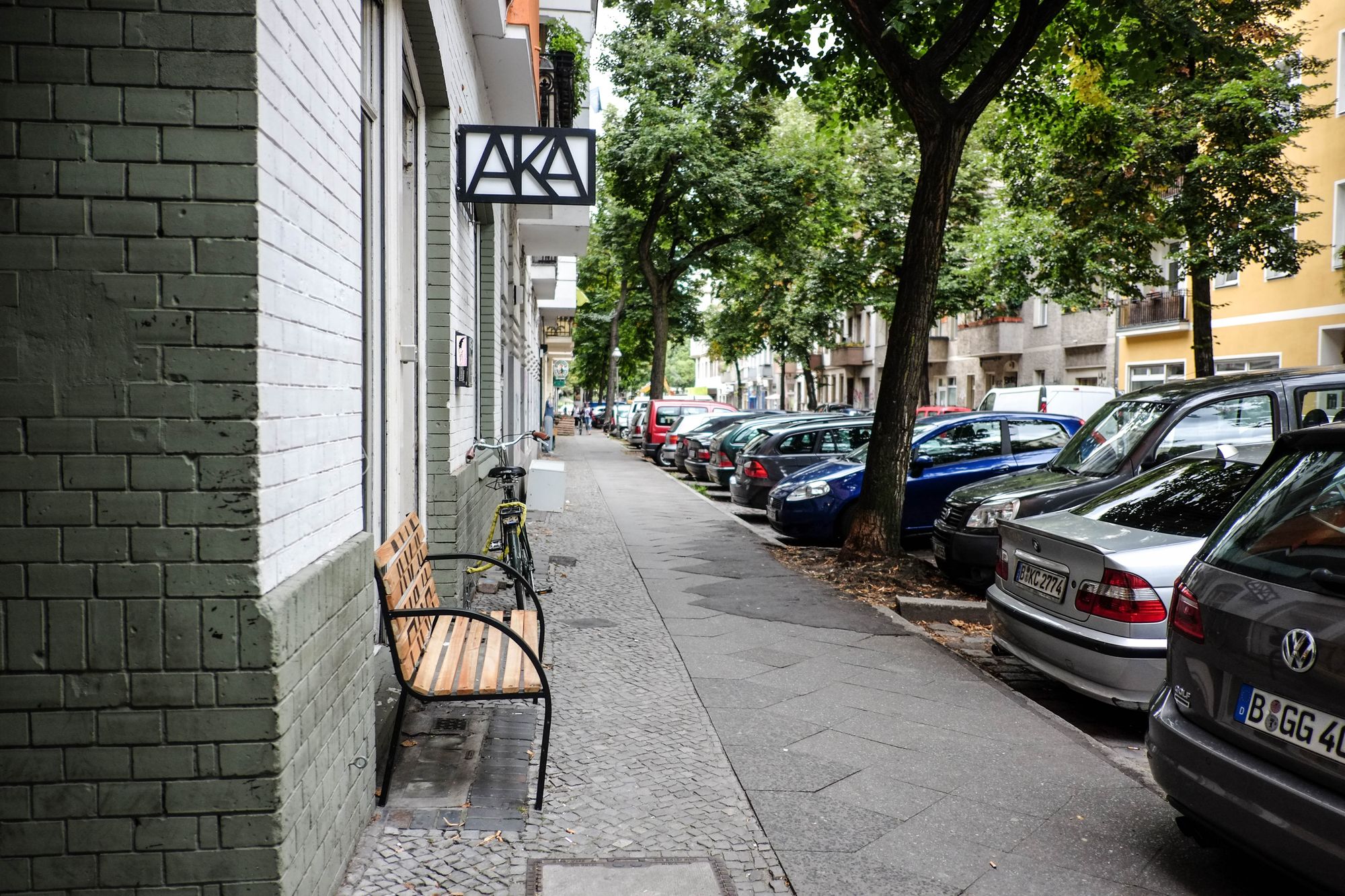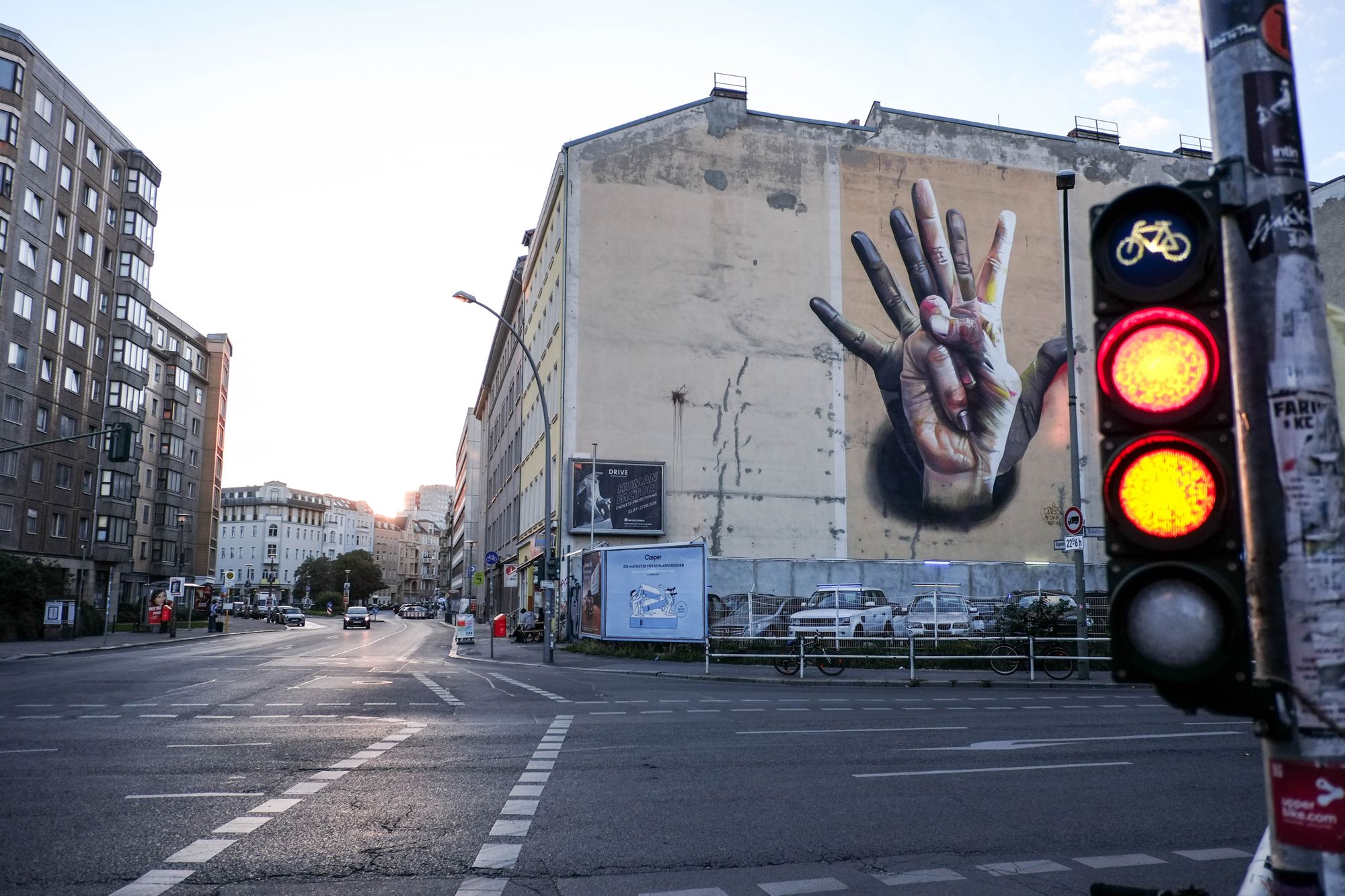 Hybrid conf
My reason for finally visiting Berlin was to attend the amazing Hybrid Conf at the end of the week. I got to kick back with loads of talented people, make new friends, listen to some inspiring talks and was welcomed to an incredible community in tech.
I actually barely took any photos, which is strange for me when there are lots of interesting humans around. But this time I decided to free up my face and spend some time off-grid with a great bunch of people. Thanks to them, I ended this trip feeling energised, grateful and happy ✌️