September 10, 2018
The North
I ticked something big off my bucket list and went to Lofoten in the Arctic Circle. It was beyond amazing.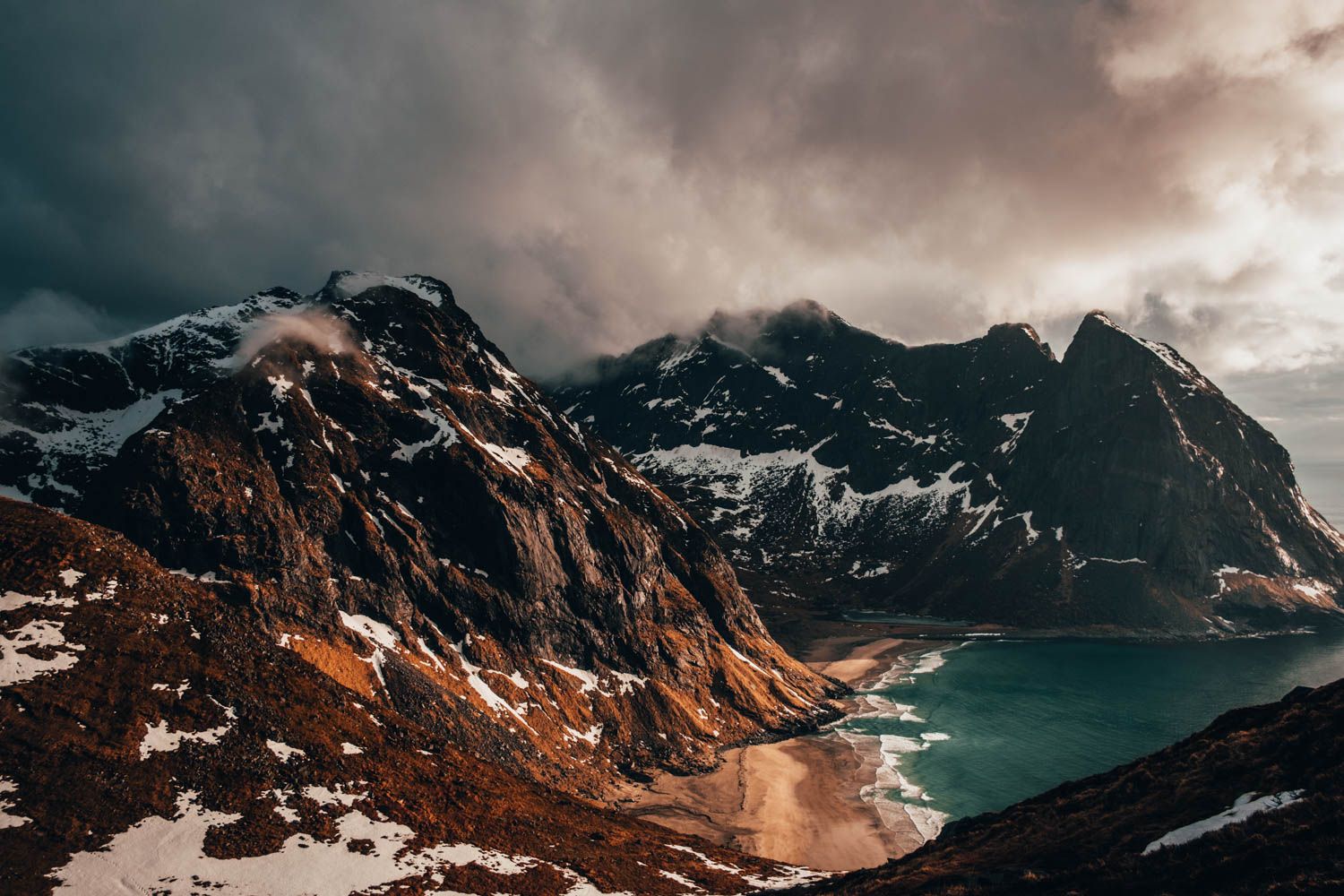 Until recently, my ideal travel locations included hot weather, sandy beaches and wonderful sunsets. But the more I travel, and the more I spend months at a time in places that have all of these things, the stronger I feel the pull towards the North.
After spending a Christmas in a warm climate, we decided to take a two week vacation in April and tick something off that was sitting firmly at the top of my bucket list for years. Visiting Lofoten in Northern Norway 🖤
From the South Africa to the Arctic Circle
We travelled here from South Africa, which was a little bit of a trek to say the least. It took four flights, an overnight stay in the UK, and a second overnight stay at Narvik airport before a four hour drive to the islands. The flying part sucked, but the long drive to the islands was without a doubt the best drive of our lives.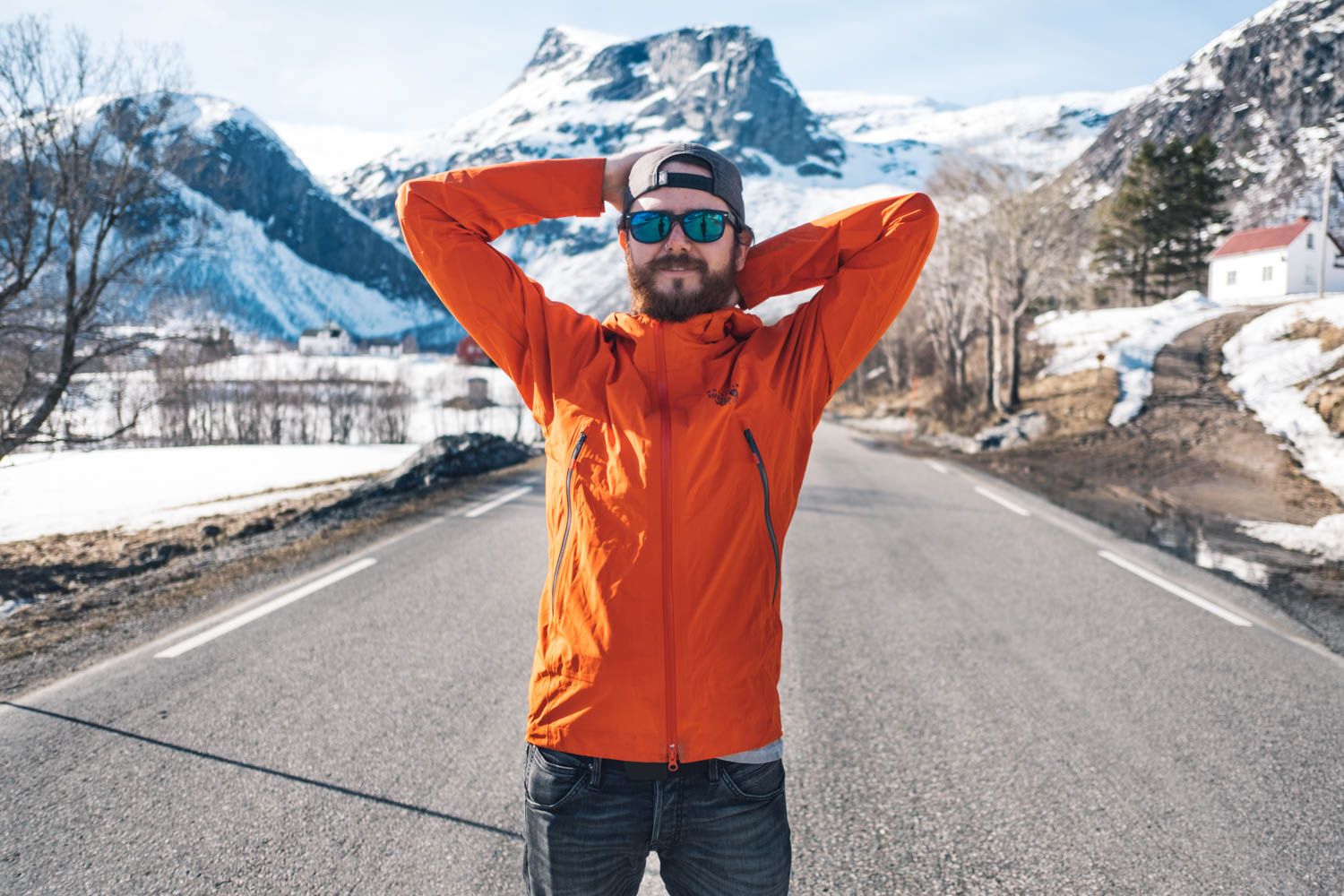 Life in the Arctic
Lofoten is a dreamlike archipelago in the Arctic Circle. It offers beautiful scenery, a peaceful stillness and fast-changing seasons that bring new life to the landscape every day. Despite romanticising this location for several years, it still surpassed my expectations considerably. I was instantly in love.
Greeted with 360 views around every corner, and seeing you can see the seasons change before your very eyes. When we arrived it was a cold but gloriously sunny day and the landscape was still covered with snow. As the days passed, the snow was visibly (and audibly) melting, the days were stretching out to the point of never really getting very dark at night, and the weather was unpredictable.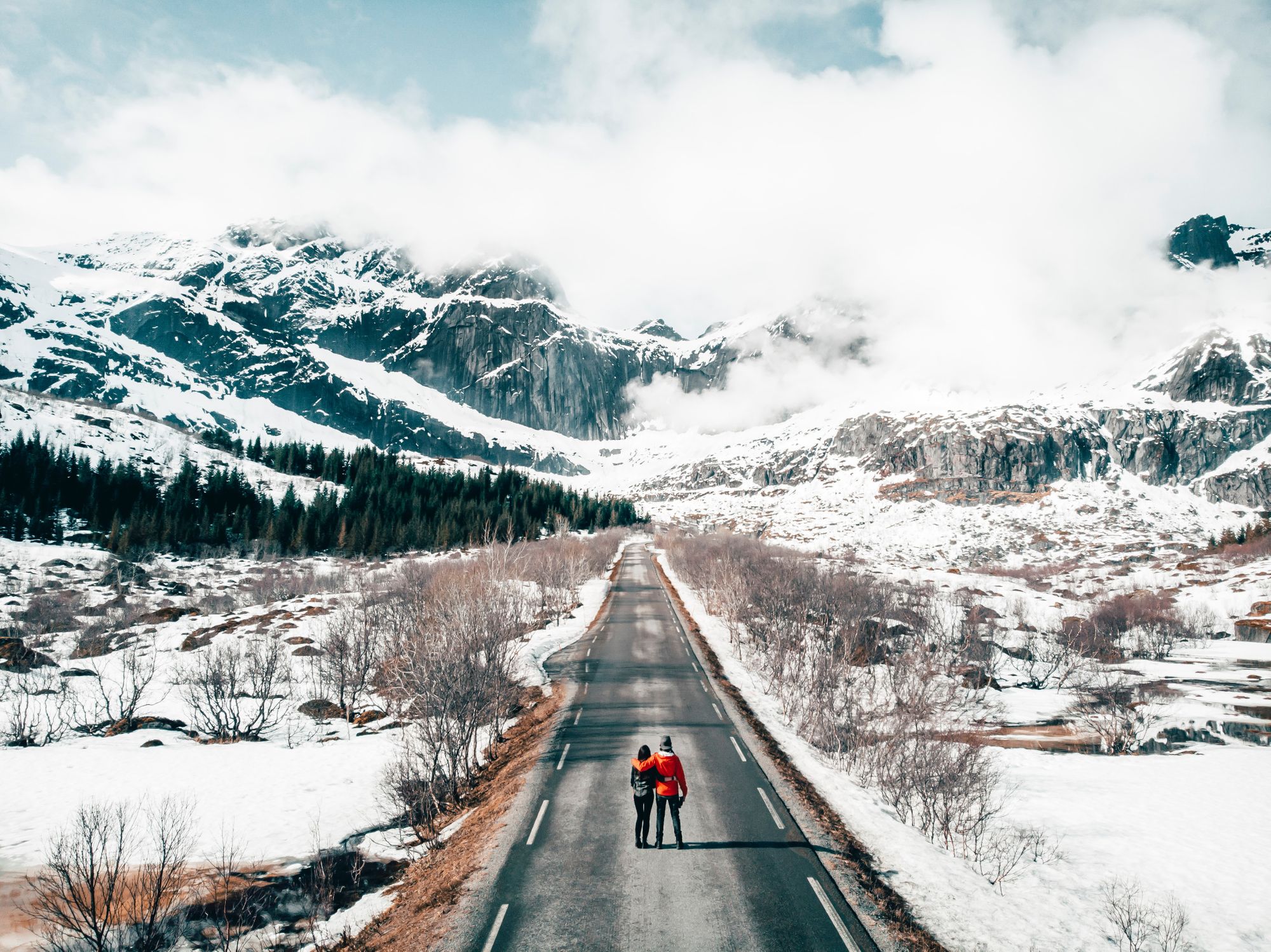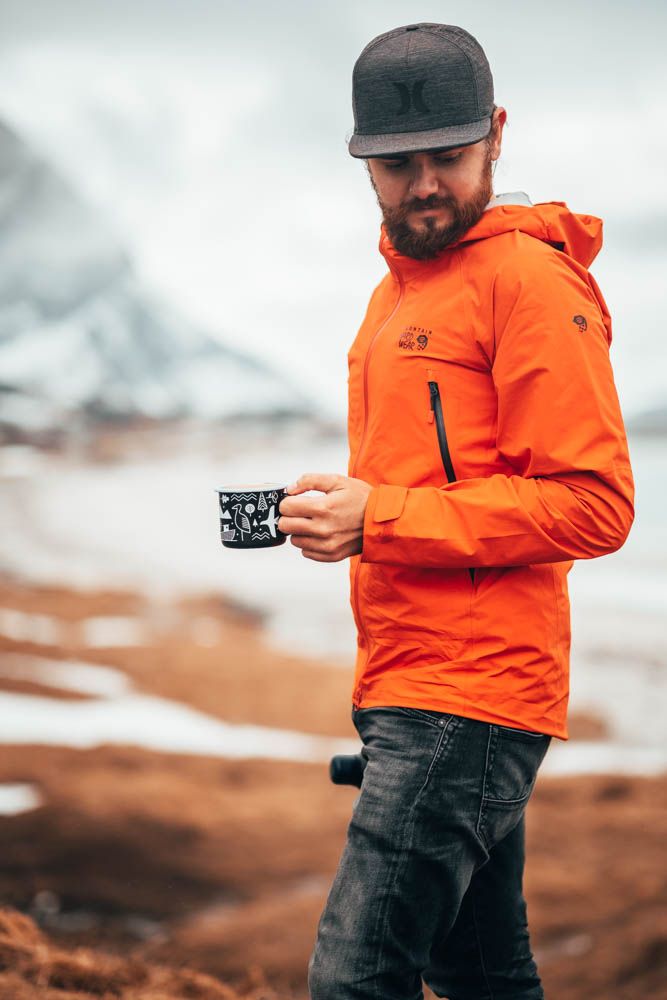 ---
Peace
Despite spending most of my life chasing the sun and the summer months around the world, I can't shake my love for Scandinavia. I was lucky enough to visit the southern coast of Norway several years ago and I think this is when I first became a Scandiphile. It's more than just the beauty of the landscape, but something intrinsically linked with the calmness of the place and the attitude of the people.
An important element of Norwegian culture is Jante's Law, which teaches people to be modest and not to flaunt wealth or achievements – everyone is on equal footing. It's very refreshing to spend time in a society like this and escape the mad rush of careers, chasing success, social media and usual city life. You don't go looking for happiness in Norway, it finds you!
I get a vibe from every place I travel to and none are as special to me as this.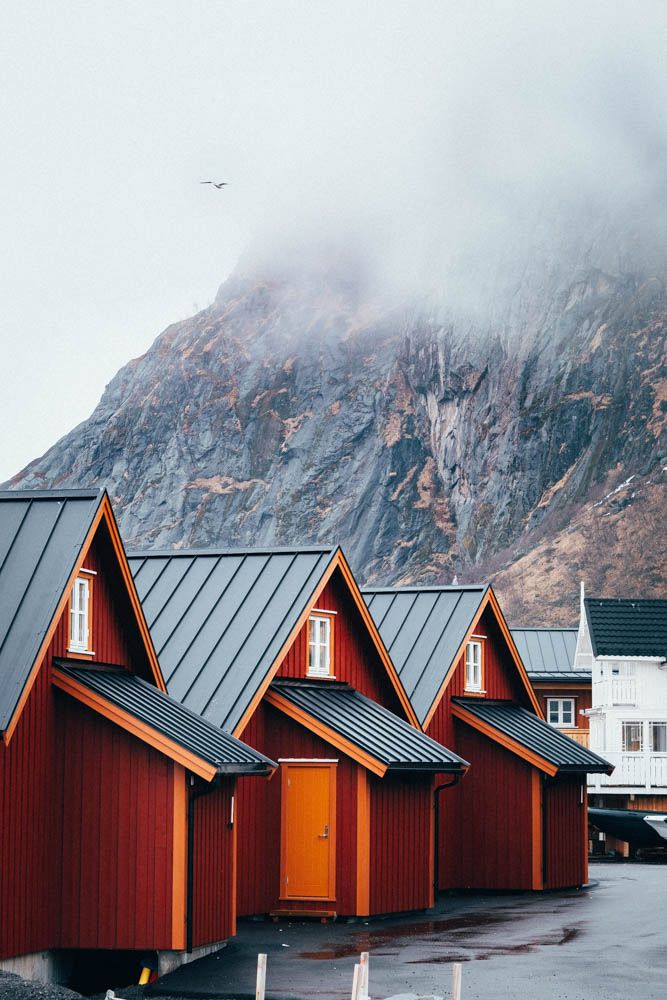 ---
Day trips for days
Armed with as much winter wear as two people who have no fixed address can carry, we wrapped up warm every day and headed out on road trips to different islands and views with a packed lunch and a lot of camera equipment. It wasn't actually too cold – Lofoten has one of the world's biggest climate anomalies so its relatively warm considering the high latitude. Still, a warm jacket is definitely required in April, as are winter tyres on the narrow Lofoten roads.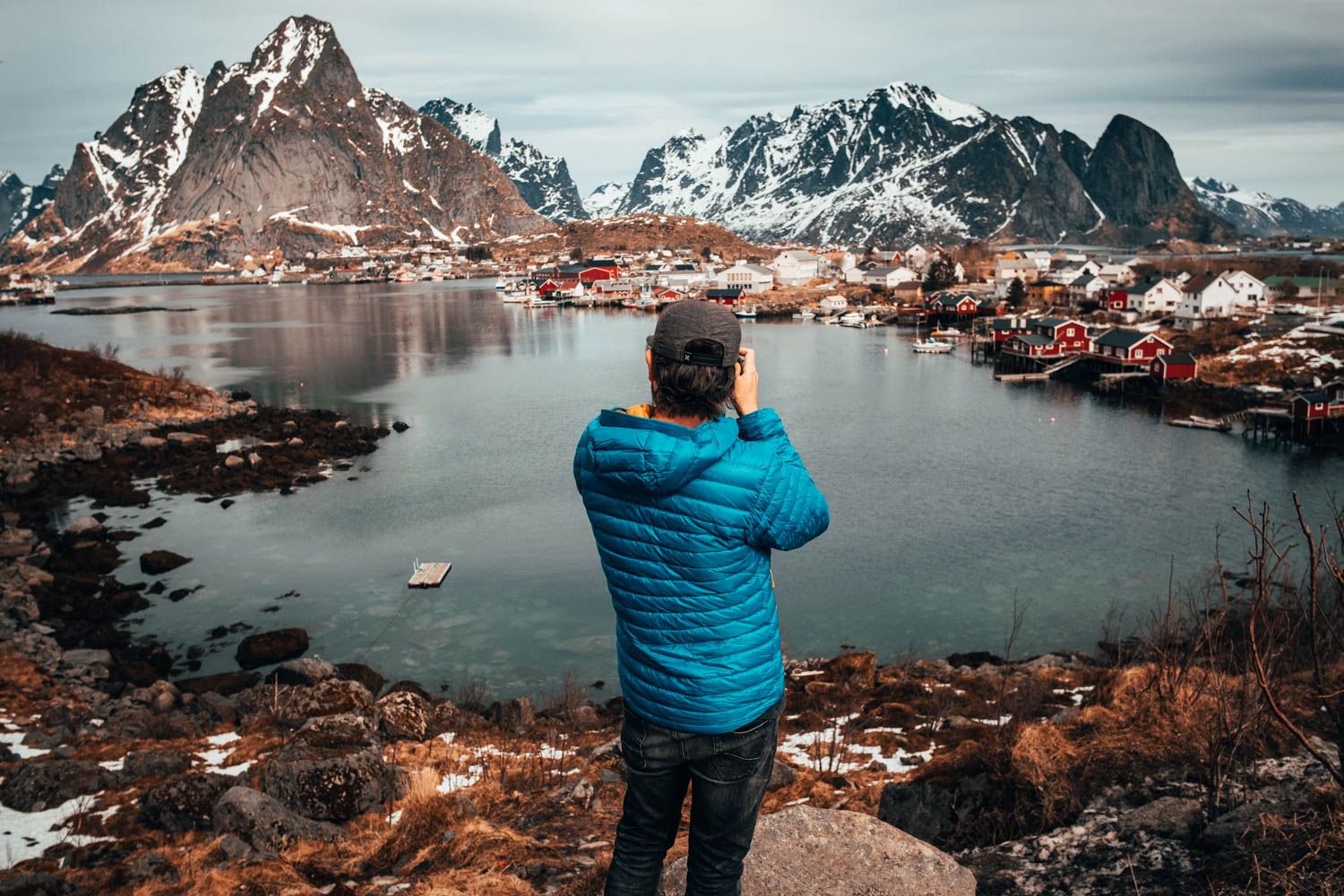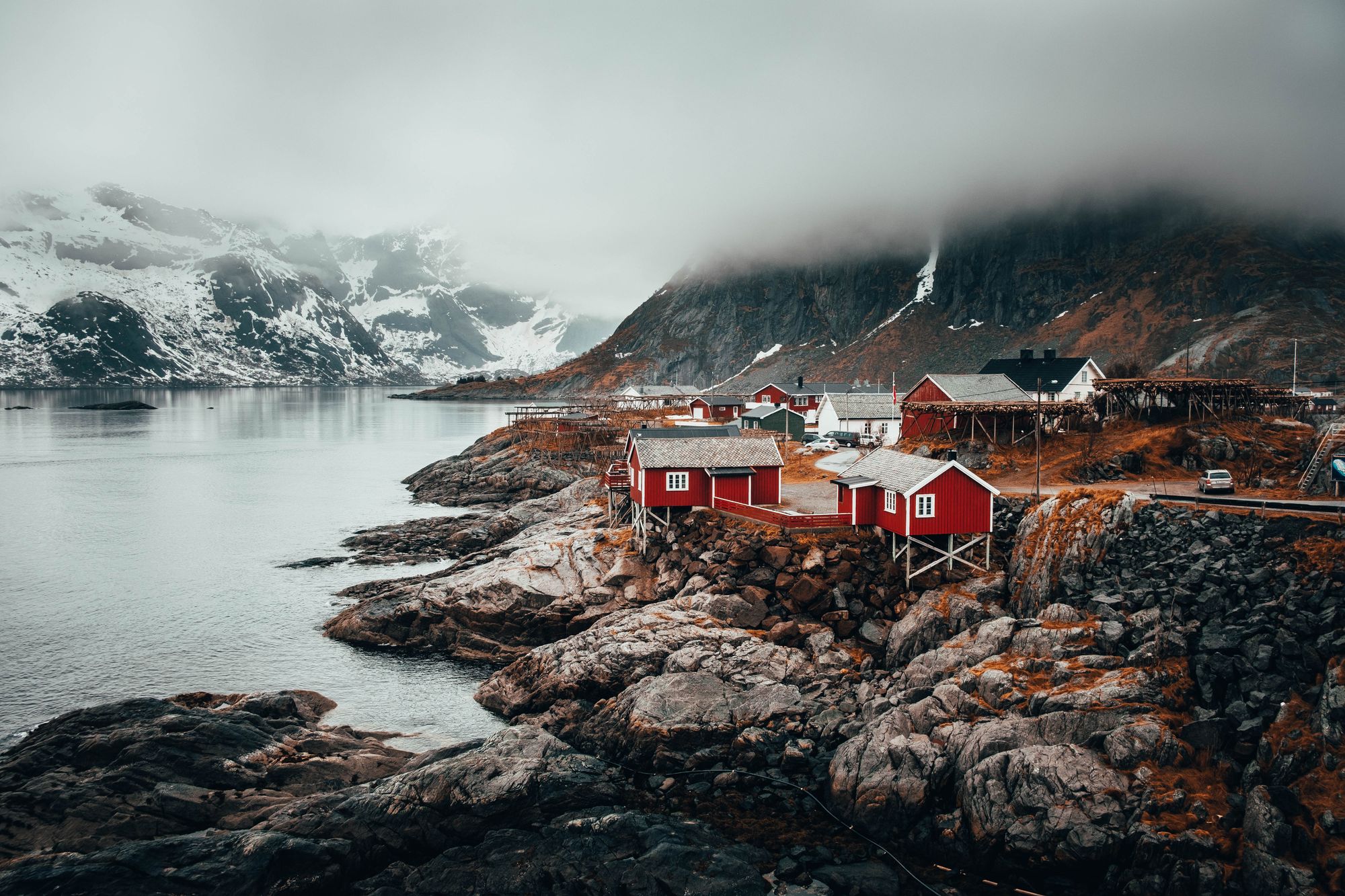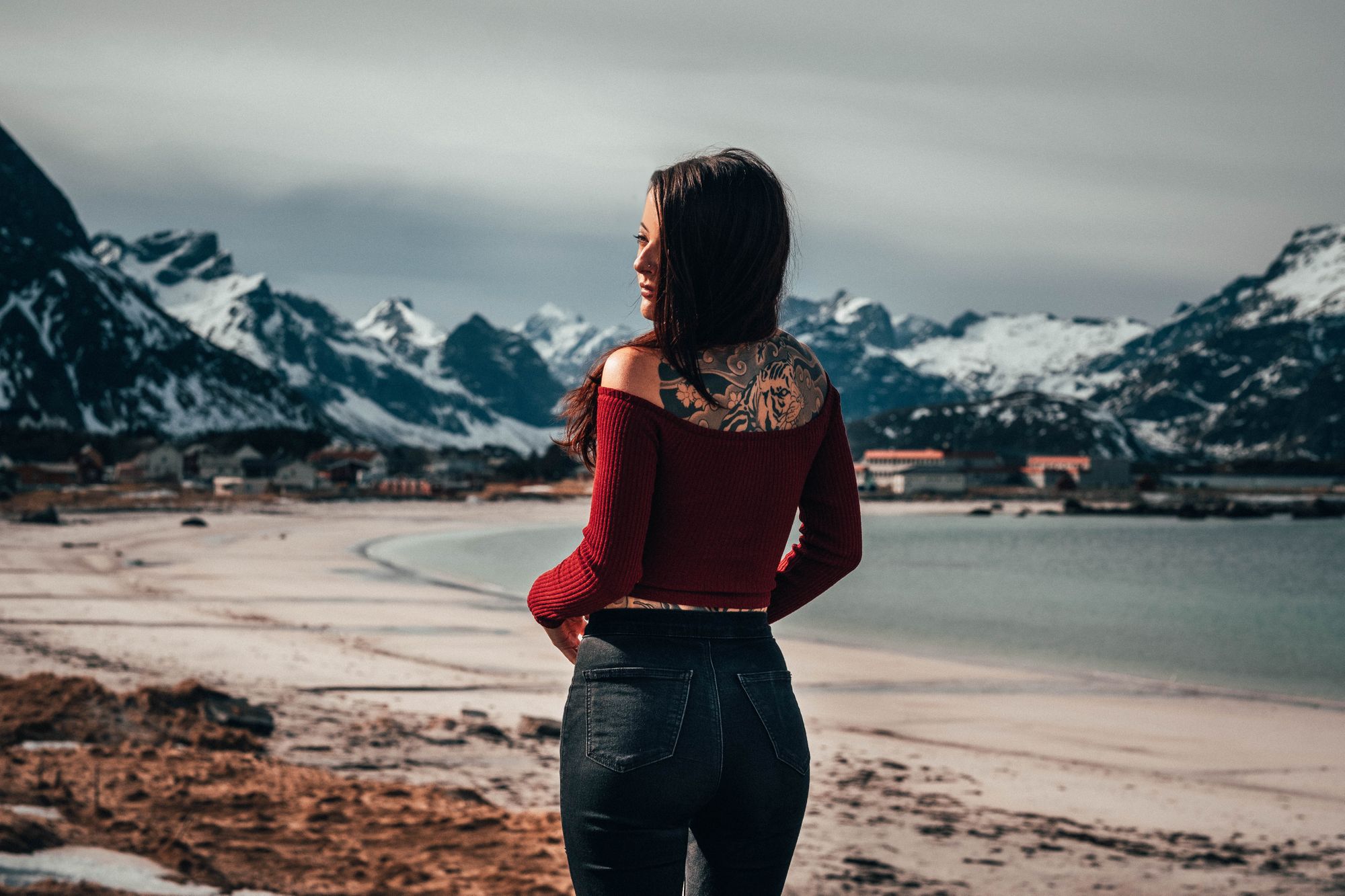 ---
Hiking
There are a lot of hikes to do in Lofoten, ranging from easy to extremely hard (according to the internet). In outdoorsy countries I tend to find that what is considered easy to locals is at least intermediate for city dwellers. With the heavy snow melt we decided to play it safe and go for some of the easier hikes.
I particularly loved the hike to the peak of Ryten, which was fun, challenging and the views were far more rewarding than the effort it required to climb to the summit would suggest. Sitting on this rock ledge pictured below was rather scary but worth it. This was probably the best scenery I ever saw. The sun kept creeping through the thick clouds and casting warm tones on the beach. The blueness of the ocean here really surprised me. This type of beach would be right at home in the tropics if it weren't for the snow.
Of course within an hour this all changed and mysterious fog descended so it was time to hike back down to the car.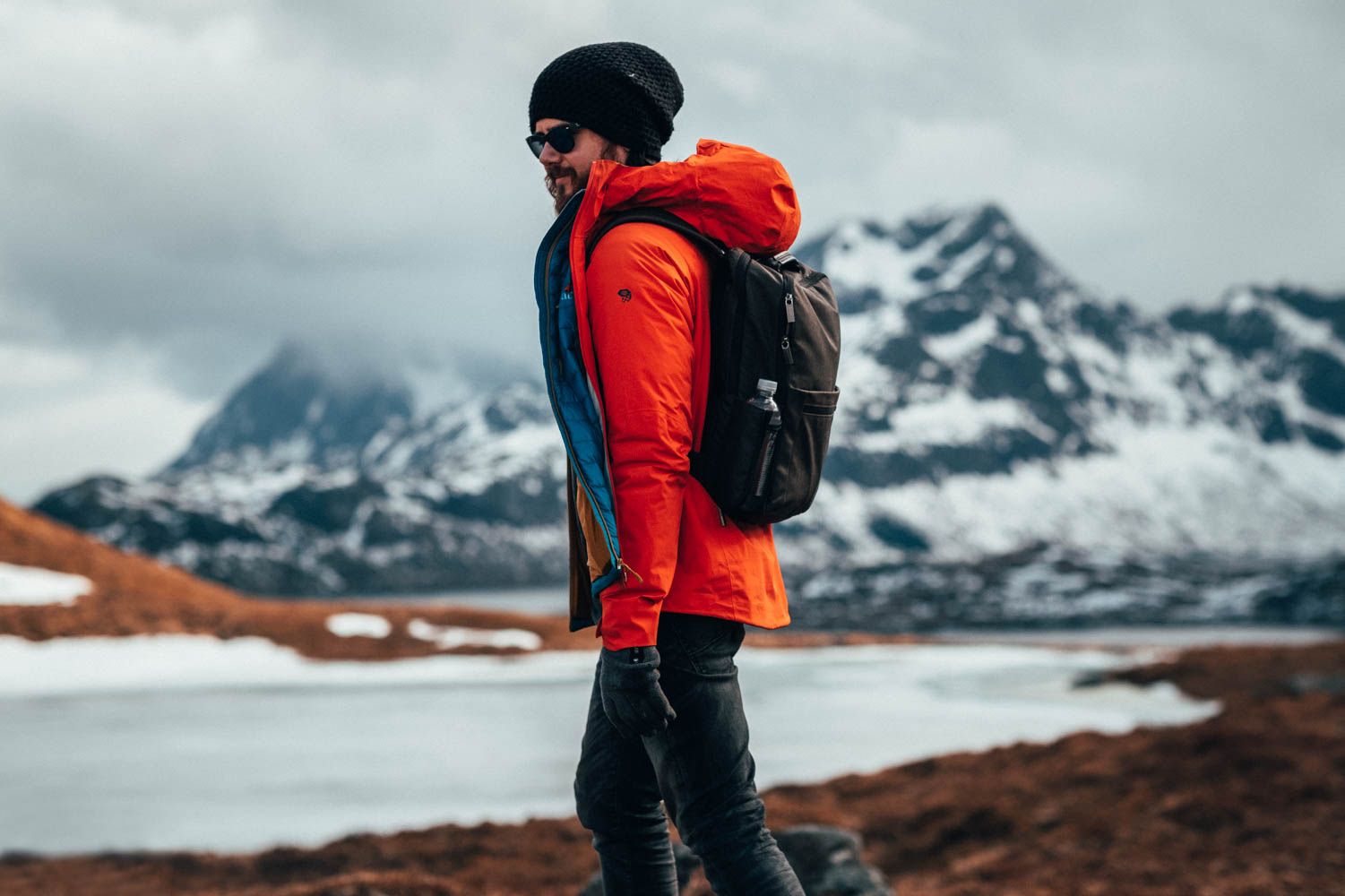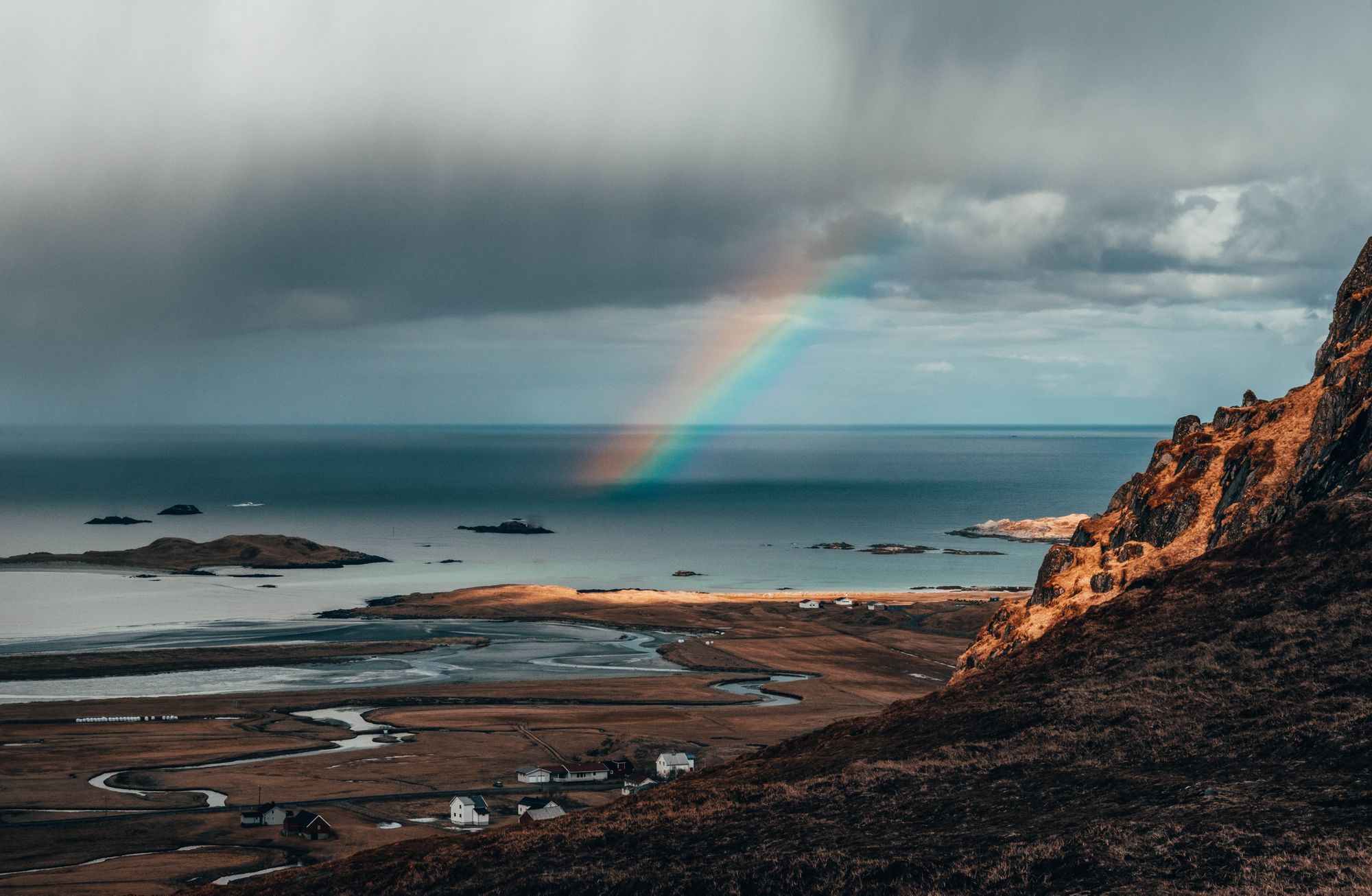 We only saw a small amount of tourists out while exploring the islands, and on this hike we bumped into a young Finnish couple who walked with us for a while. There aren't many places you can truly get away from civilisation, but this definitely hit that spot at this time of year.
---
The good life
Most days we headed out in the car with a rough idea of what we wanted to try and see, and then proceeded to stop every ten minutes to feast our eyes on something else. We also stayed in the most beautiful Rorbuer cabin on the water in front of some snowy mountains. It was cosy and perfect and we wanted to live in it forever.
The funny thing was that we'd expected to be without a good internet connection for the trip (and welcomed this) but it was actually the fastest internet we'd ever seen - 4G worked everywhere too. We still relaxed and resisted working, but I could imagine coming here to get away from it all and get my head down into some high-focus projects.  
Despite the internet being surprisingly good, Lofoten doesn't have much else going on that you would find in most other parts of the developed world. For the first time in a long time I didn't go to coffee shops, shopping centres, cinemas or bars. There are a few small local cafes here and there, and some fish restaurants that are pretty expensive.
The supermarkets were few but very well stocked – so we cooked and packed lunches and coffees every day. We found a small tattoo studio and the artists there were telling us that communities are small and close, so they often hold events for sports and music that brings everyone together. It's a very stripped back way of life compared to what we're used to. The best way to hit the reset button!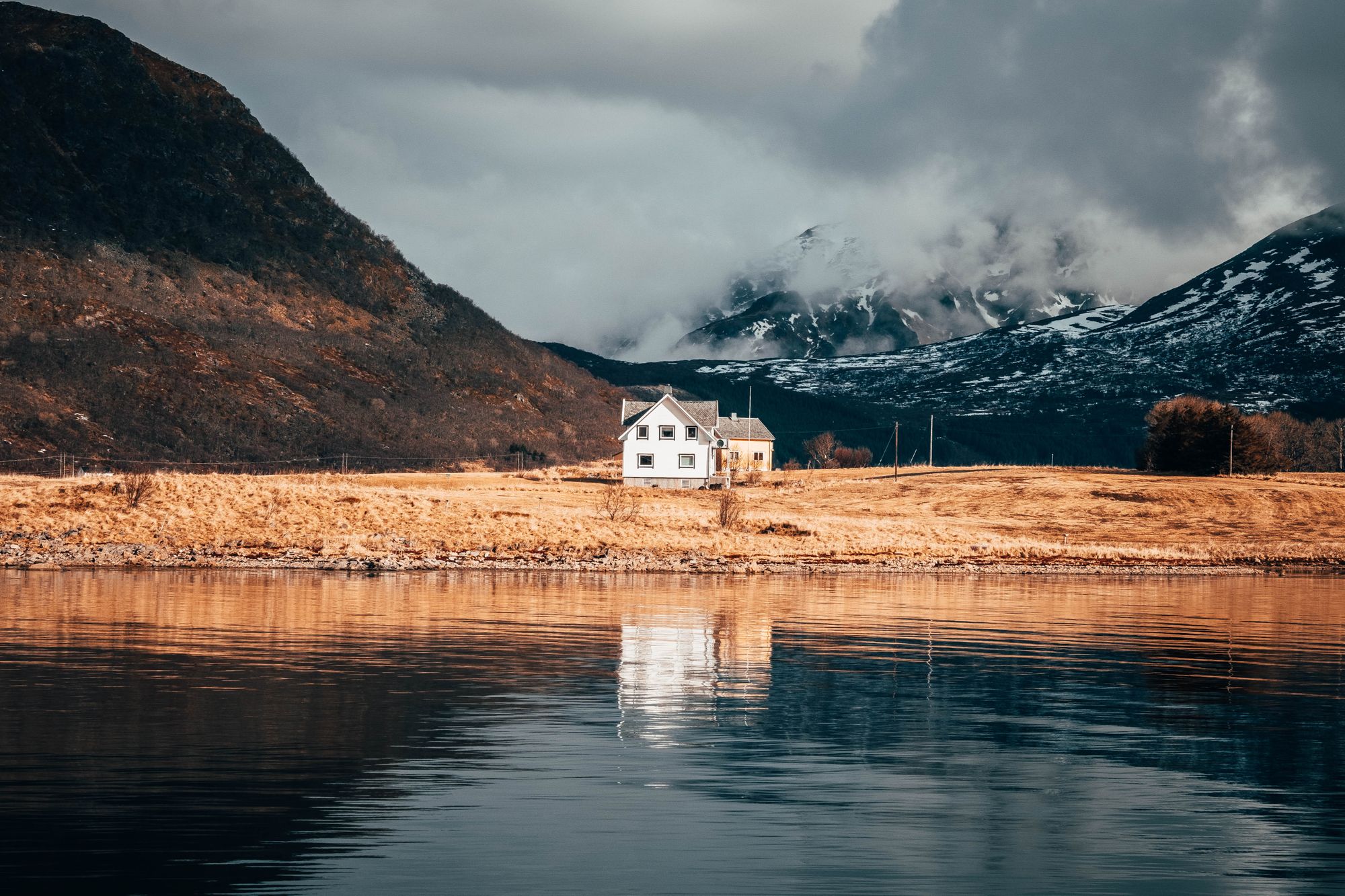 To be honest, my words or my photos can't do this place justice. I think about it all the time even now and I'm really eager to go back during the dead of winter for the Polar Night, and in the middle of summer for the midnight sun.
I'll leave you with this amazing video that John created: