September 9, 2019
The perfect 30th at Babylonstoren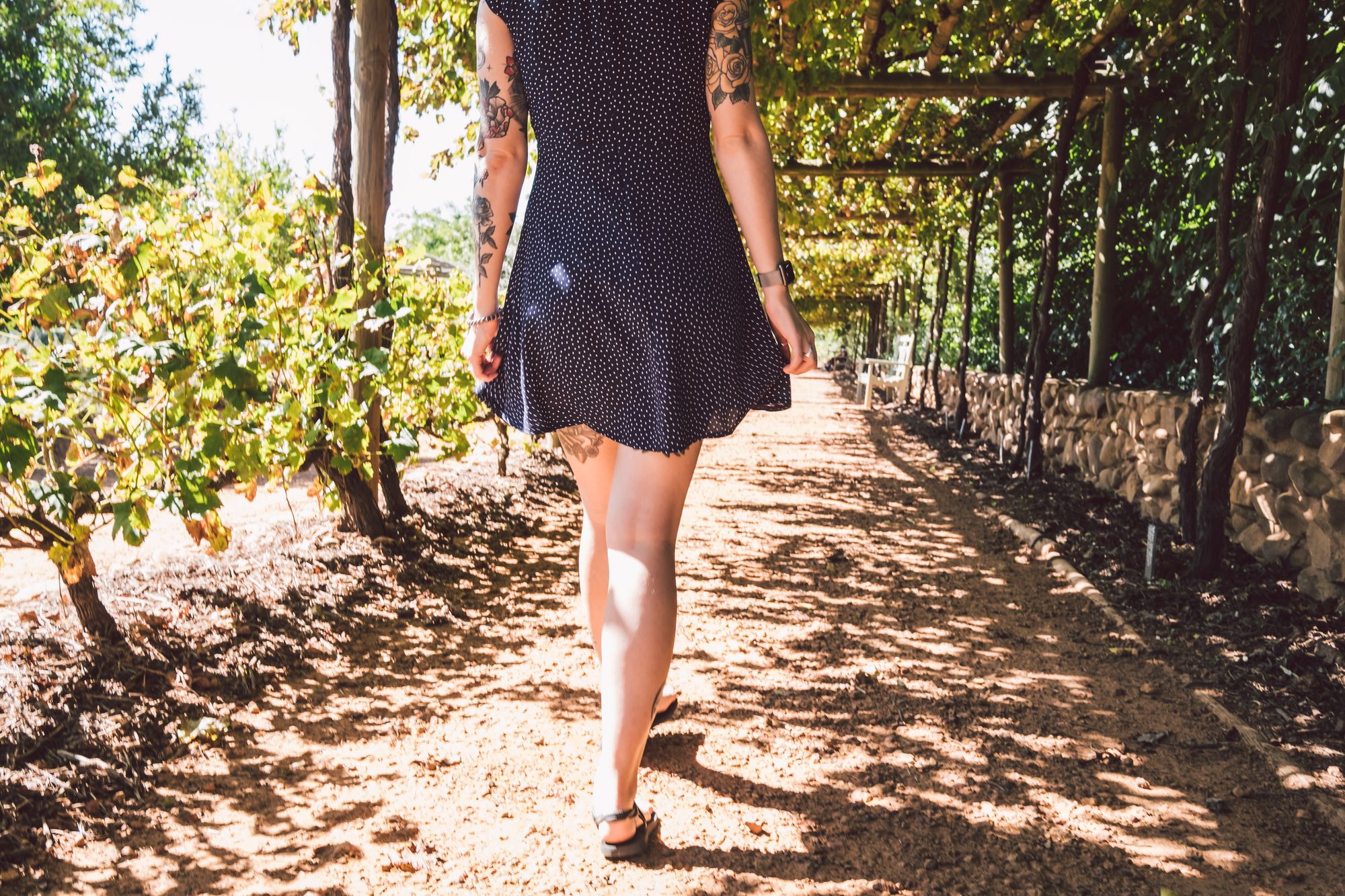 Nestled on one of the oldest Cape Dutch farms in the popular Winelands region of South Africa, Babylonstoren gave me the best luxury hotel experience I've ever had, and a perfect way to celebrate being 30!
Arrival
Located between Franschhoek and Paarl, it takes about an hour to get from Cape Town to Babylonstoren. We took a fancy-pants Uber because you know what, you really do only turn 30 once.
I wasn't sure what to expect. We were busy gaining our RYA Day Skipper qualifications on my actual birthday, so John surprised me with a hand-designed digital birthday card that said we were going to visit this special farm-hotel-place a few weekends later. He'd been recommended here by some of our South African friends and I trusted this so much that I did zero research before we went.
We arrived in the region, which I already knew to be beautiful having done a wine tour in Franschhoek before, and stepped out of the fancy-pants Uber to meet a member of staff. We were greeted by name, they were expecting us. Bags taken, we wandered to our room with a warm welcome and a well versed introduction of what we were about to experience.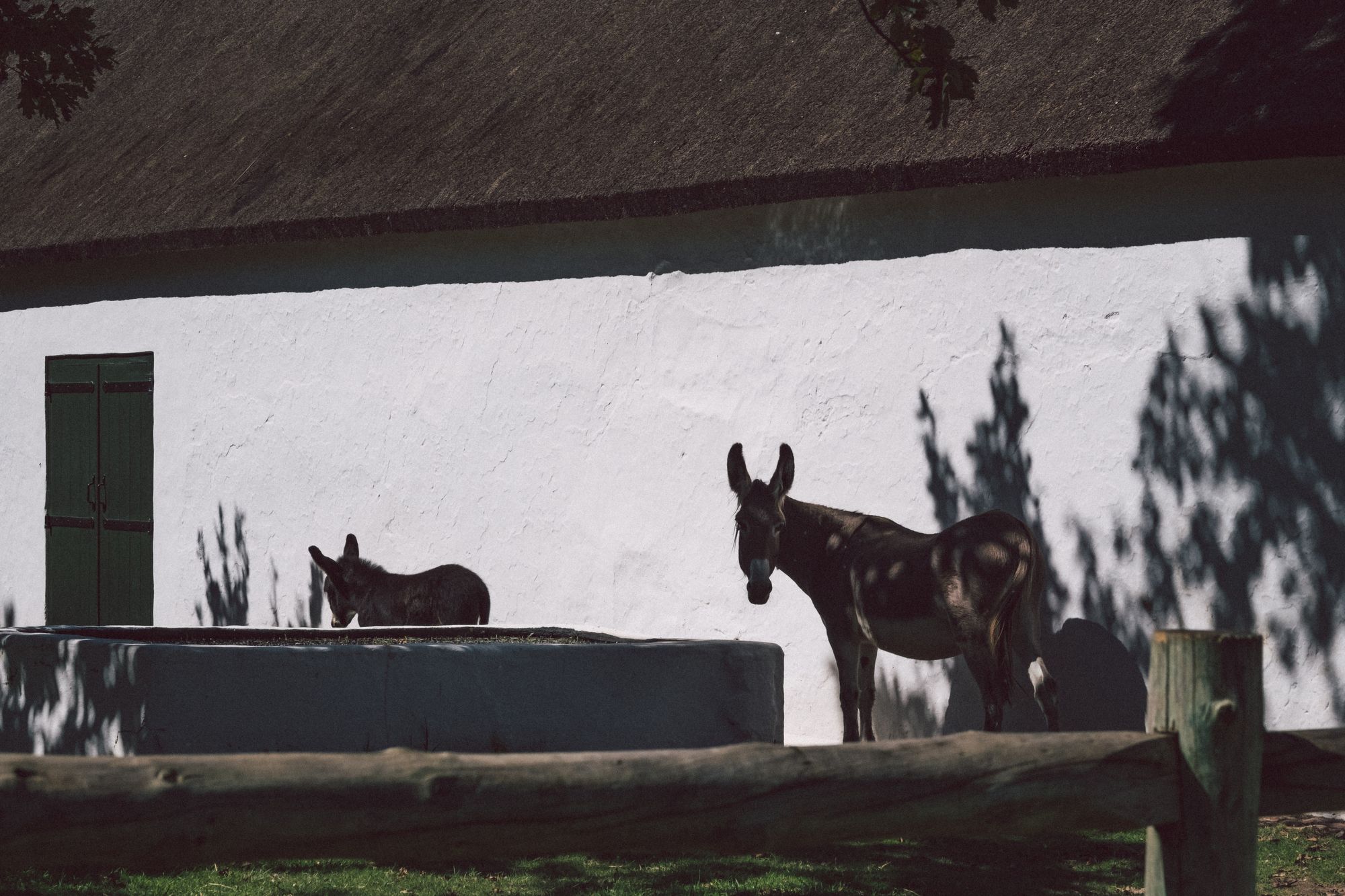 "For dinner tonight you have two choices, pizza at our bakery or dinner at our restaurant - I've reserved you a table at both, which would you like?"
Being there two nights we opted for pizza at the bakery, and Babel the restaurant on the second evening. By this point we reached our Farmhouse home for the weekend, entering the large, heavy wooden door to a four poster bed, wood-burning fire and a pantry full of complimentary wine, biscuits, tea and coffee.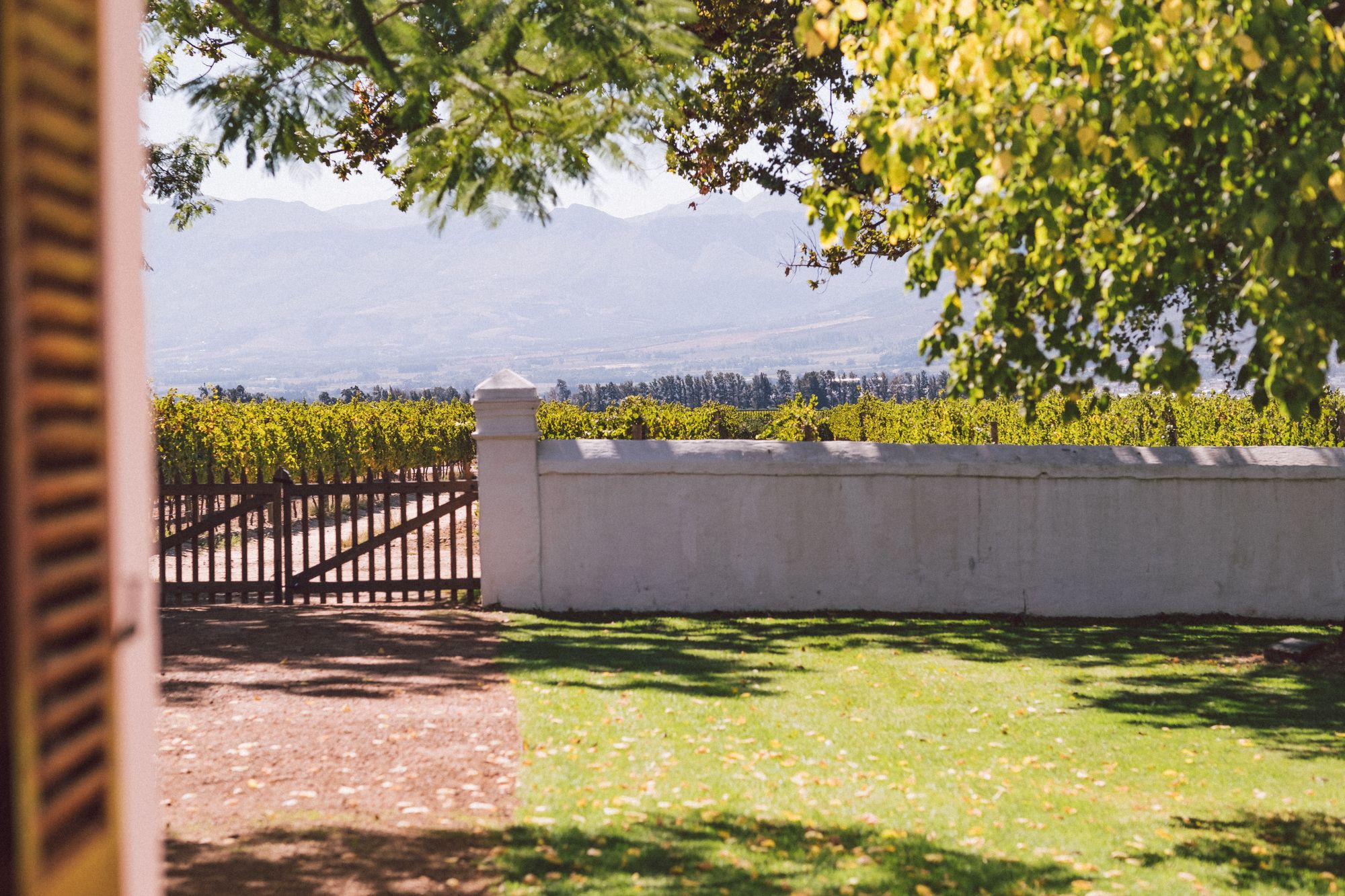 "All of the drinks in your room are included. If you need more, just let us know."
Near the fireplace is a tray of freshly picked fruits from the farm – figs, prickly pears and oranges – and a jar of almonds. By the door are wellies (which were the right size for us) and umbrellas.  Thankfully we didn't use them, but the attention to detail was well received. Next to the bath tub is a bunch of fresh herbs from the garden. There's two sinks and two showers. I'm in heaven.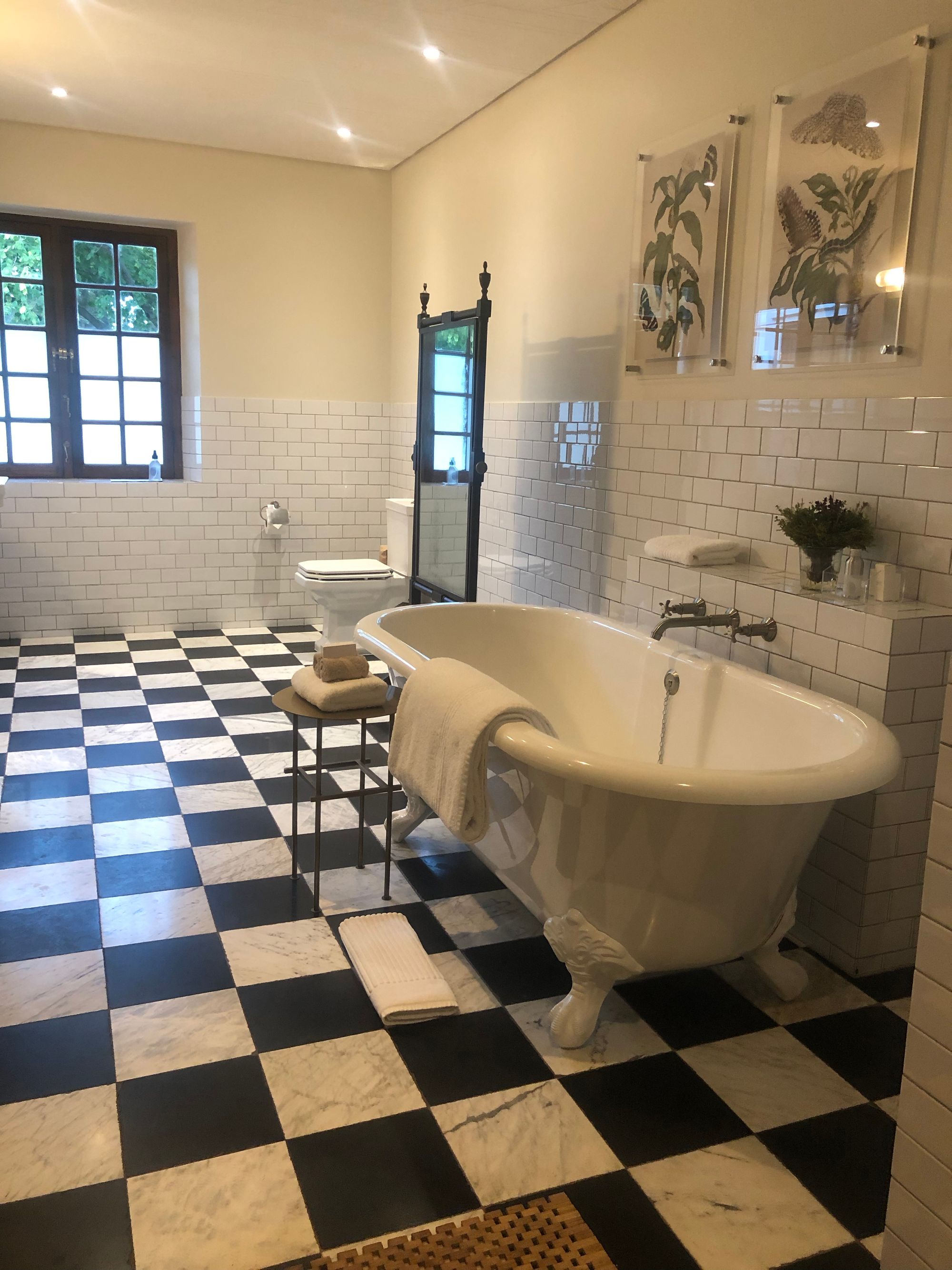 "Let me show you the farmhouse next door"
We walk into what I can only describe as a library, with picture frames on the walls and hanging displays of butterflies. There's also a bar, with even more complimentary wine, beer and spirits and exiting the door at the back opens up to a full spa area, with a pool, hot tub, sauna, steam and salt room. Not doing my research is really paying off at this stage, my jaw is on the floor.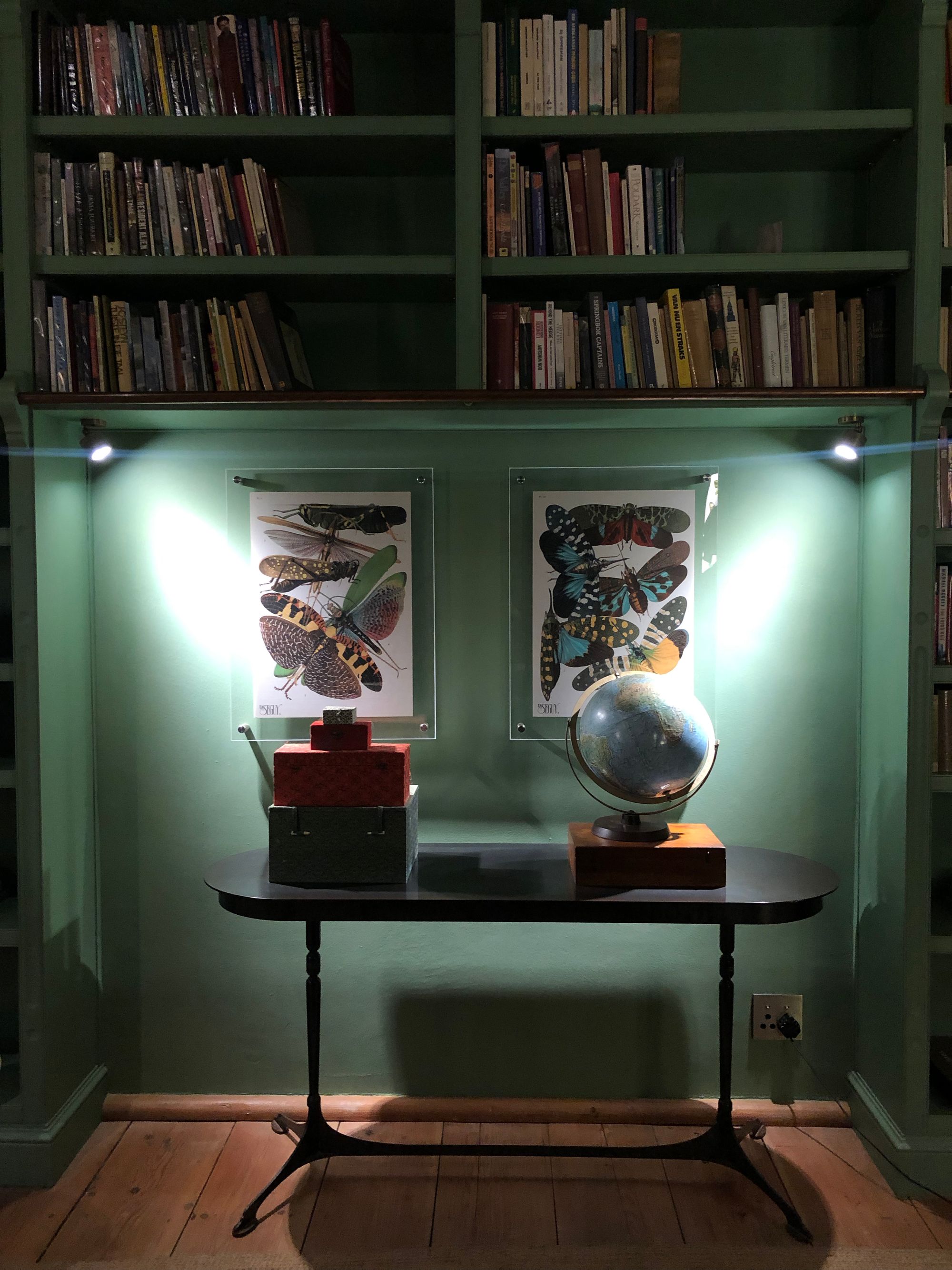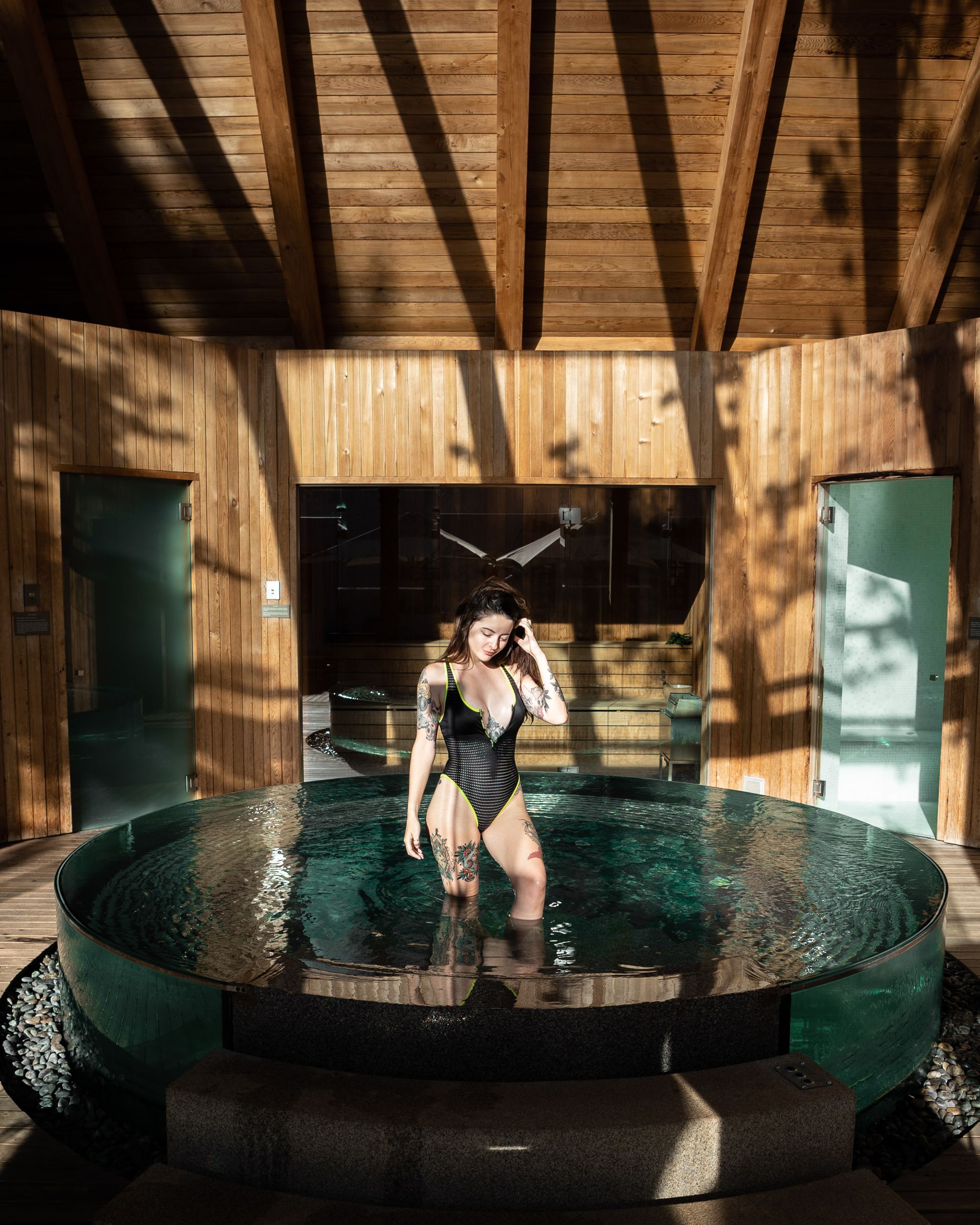 There's a map of the farm on the table and a notepad and I am so excited that I'm already making an itinerary in my fluffy dressing gown (while drinking some of the wine - I'm not a monster) before dinner.
Gardens
Join a garden tour or make your own! I'm not particularly green fingered so I opted for the latter, but the gardens were a pleasure to wander around – no less because you can pick and eat as you go. The figs and oranges were delicious. Once you need a break, some lunch by the greenhouse is a must, I enjoyed a nice butternut soup with a side of craft beer.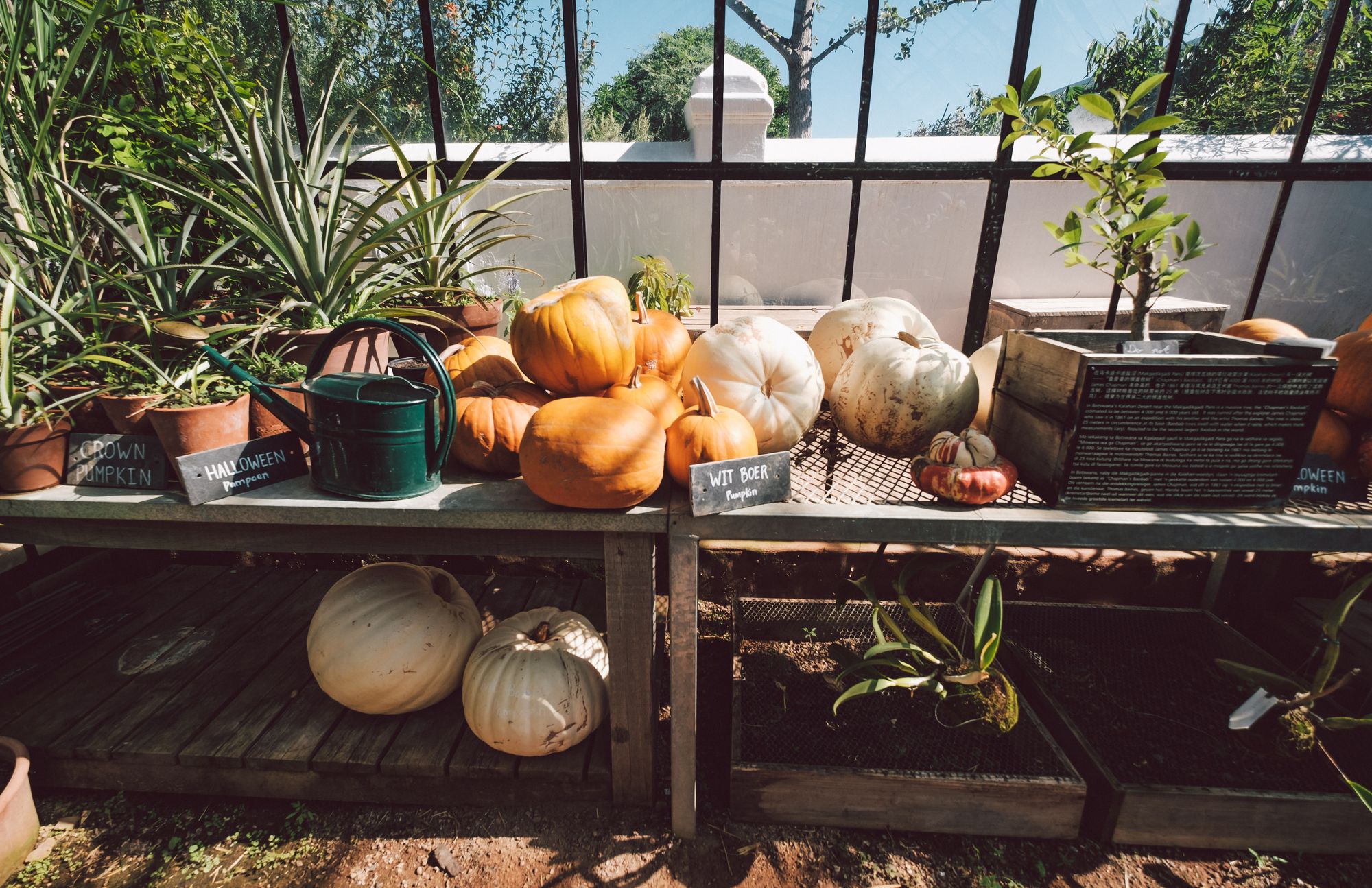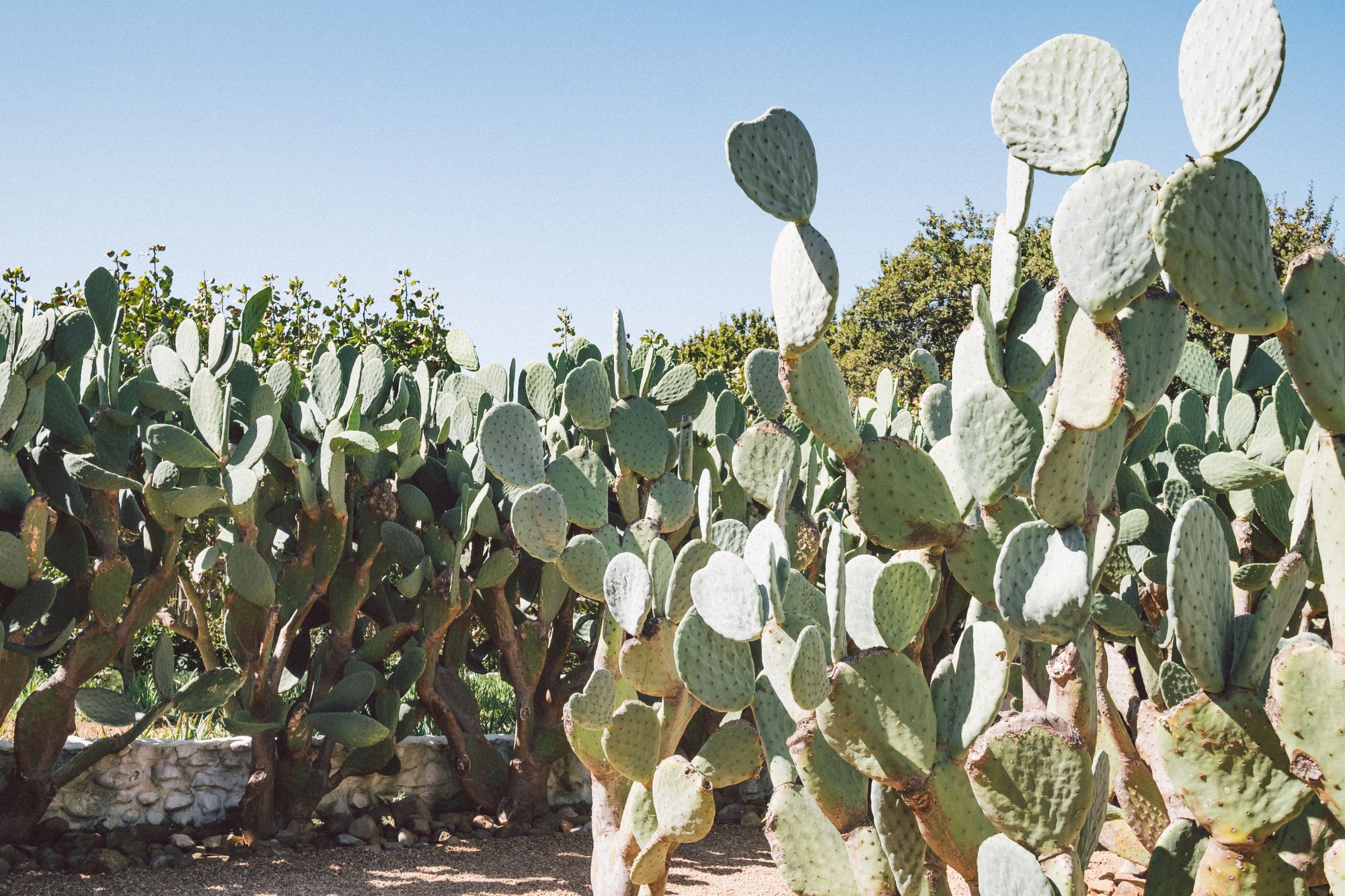 Food
We ate in the bakery on the first night and was treated to this starter before devouring bottomless slices of fresh pizza. The simplicity of some of the farm-to-table ingredients, many of which served as they are, paired with the quality of the homemade olive oil, balsamic, salt and pepper blew me away.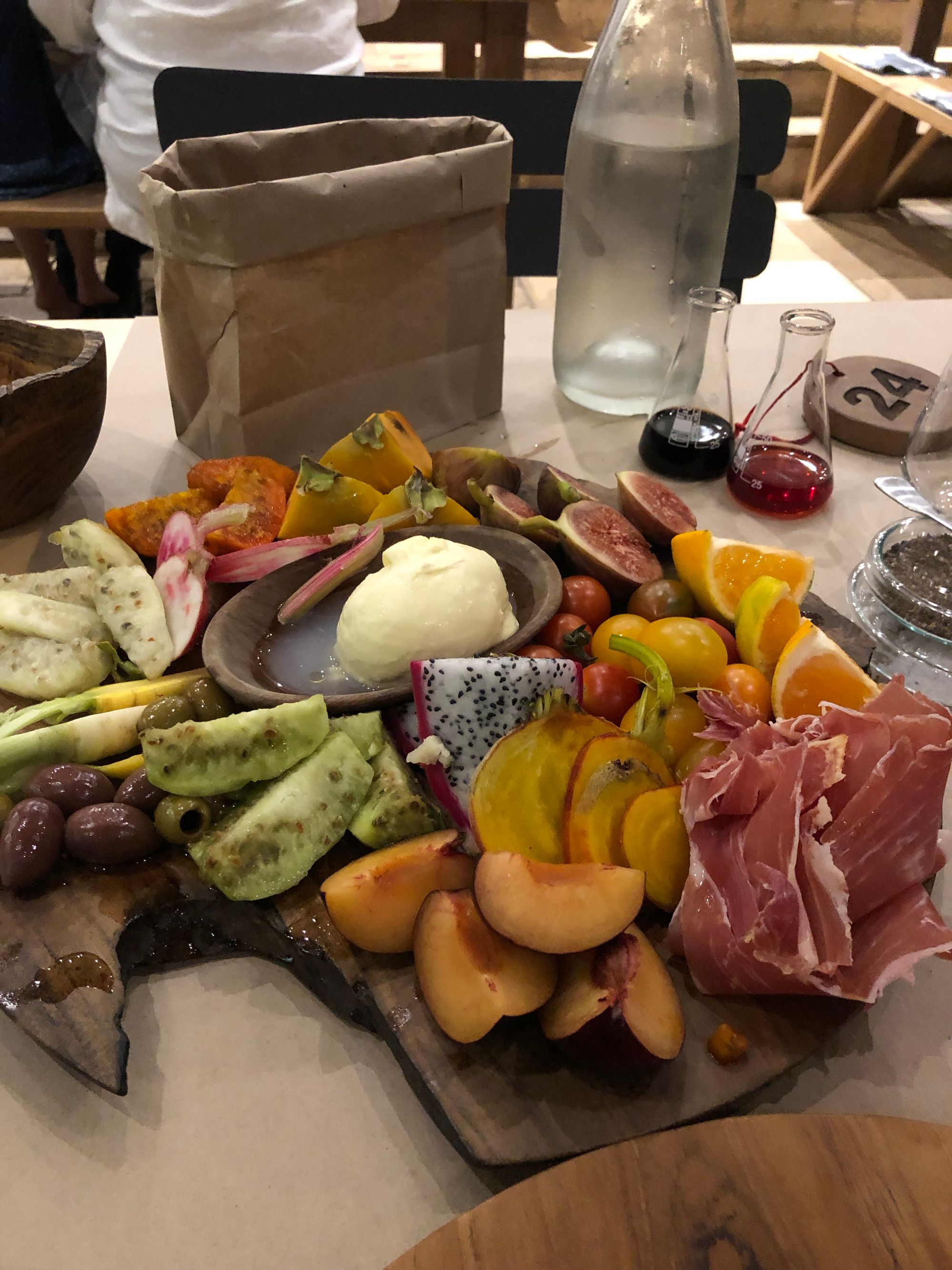 The following two mornings of my life were the best breakfasts I've ever put in my face. There's a huge buffet table of delights from the farm, with seasonal raw veggies and fruits, as well as homemade oils, cheeses, breads and more. I fell in love with the prickly pears. If you're still hungry, which I wasn't, then you can order from the hot breakfast menu too. I could have eaten my way through that buffet table.
On our second night we ate at Babel, an award winning restaurant that is normally booked 2 months in advance. Service was down to earth and friendly yet attentive. Something you come to expect when you spend any amount of time here. We were given recommendations and wine pairings, and there were plenty of options for me as a vegetarian.
Wine
Since we're in the Winelands and staying on a farm that prides itself for it's farm-to-fork philosophy, it would be rude of Babylonstoren not to make their own wine. As a hotel guest, you get a complimentary wine tasting session to sample all of their best selling wines. There's also cellar tours and shop, and the tasting room has a beautiful mountain view.
The winery is actually on the famous Franshhoek wine tram route (purple line), so you do see quite a lot of people passing through here. I'd also highly recommend touring the wine estates in the area, though I'd prefer to book a private tour or use Uber than get on the tram.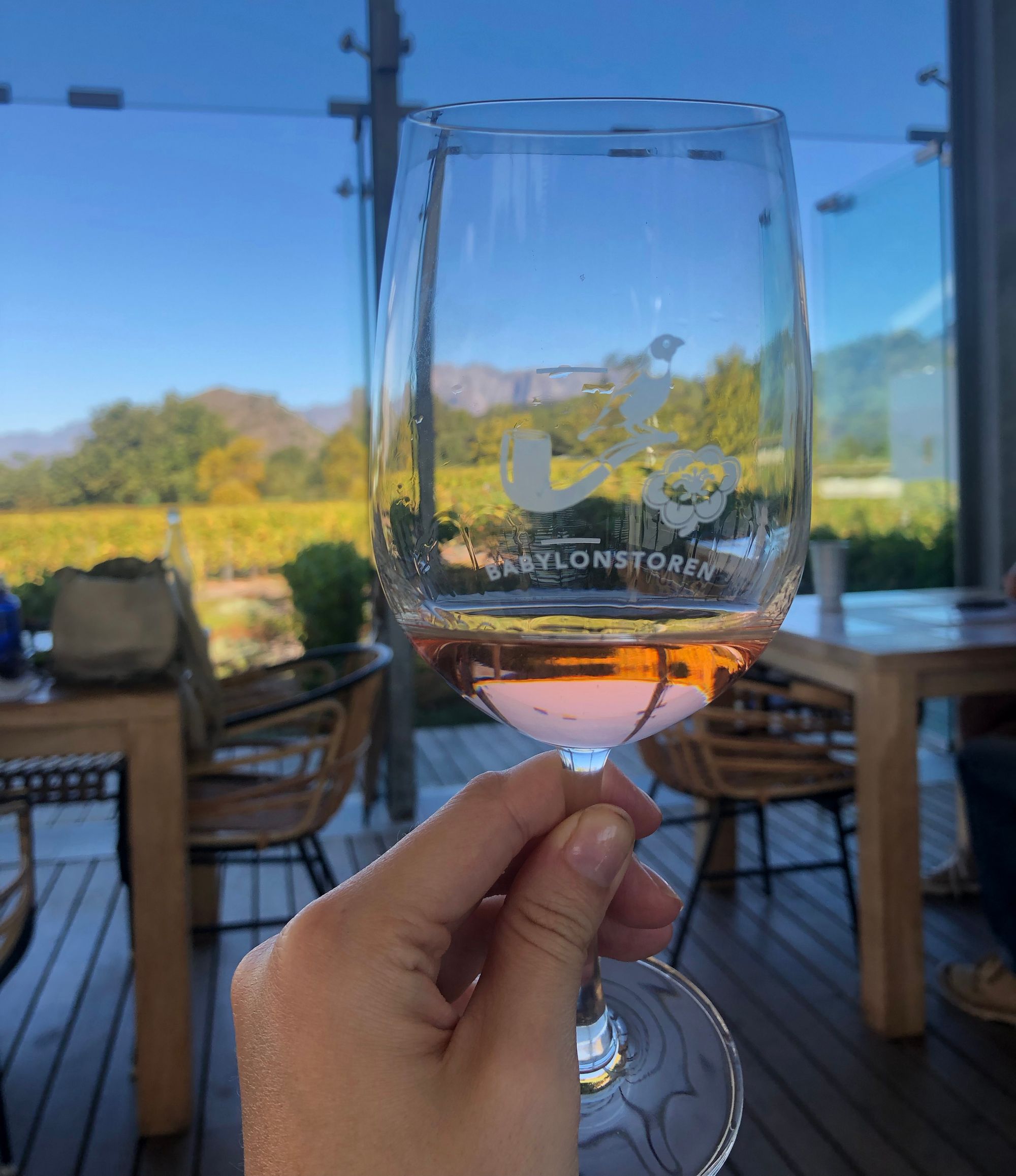 We first tried the signature Babel red wine on our first night in the bakery, which quickly became our favourite red blend – it's insanely full bodied. We ordered a whole case to the UK, as well as buying 6 bottles to take back to Cape Town with us once the weekend was over 🍷
Explore
Many people visit Babylonstoren just for the day, or book in at the restaurant for breakfast or dinner. One of the benefits of staying here for a night or two is that you get to do all of that and still have time to spend a day at the spa, or go and explore at the dam. There's even a boat house full of canoes and fishing rods, as well as a cooler with cold water and towels.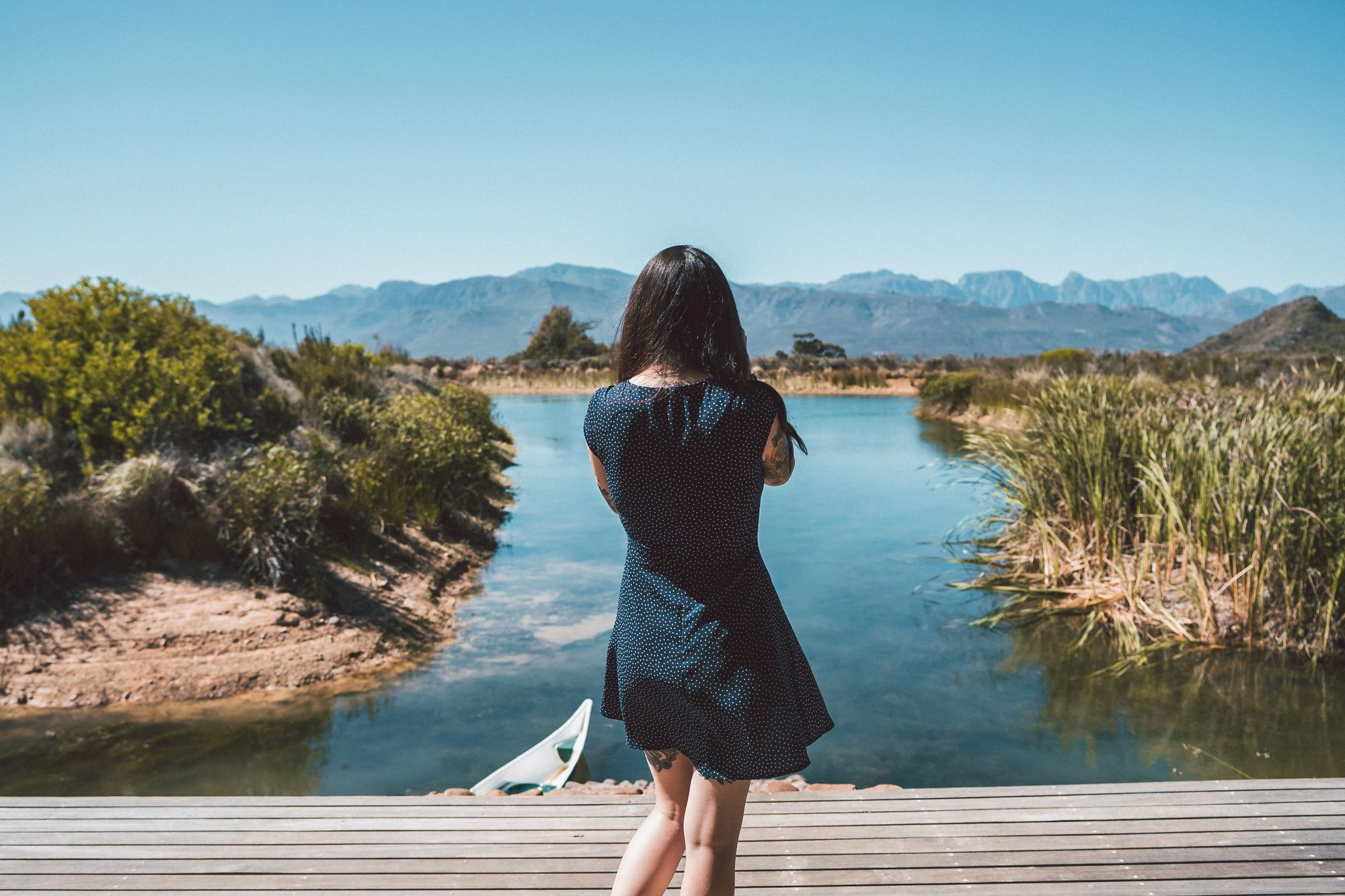 Back at the farm there are bicycles scattered around, so all you need to do is grab one, bring your map and go out to explore. There was no one else at the dam when we went, so we got to paddle around by ourselves.
If exploring the dam ain't your thing, there's also spa days, tea ceremonies, workshops, tours and more. There's plenty of activities to keep you busy, or relaxed, all weekend.
Style
The level of care and attention that has gone into every detail of staying at Babylonstoren is both glaringly obvious, and quietly discreet. The obvious things like the decor and design, from the rooms to the printed maps, to the art on the walls, is a beautiful contemporary farmhouse chic style. The beds are luxurious. The wines are homely. Everything is homegrown and of the highest quality. Even the shower gel and shampoo smells delicious - I wish I could have bought some.
But it's everything else that goes on behind the scenes that makes this stay so perfect. The staff are always on hand if you need anything – but we were never left needing anything. As if by magic, they would know when we were out to dinner, and replenish our fruit, turn down the bed and light a fire. If we decided to go and relax in the spa we'd be greeted with glasses of bubbly.
It's one of those places that you think about long after you leave.
---
This post isn't sponsored and I'm not an affiliate. Let's be honest here, I have way too many tattoos and tiny bikinis for brands like this to ask me to talk about them. But I had such a perfect weekend at Babylonstoren, and if you're reading this and you ever visit South Africa, I'd urge you to go and check it out. You won't regret it!